Interview with Yotam Ottolenghi
Iron Chef Shellie attended the Yotam Ottolenghi Brunch thanks to Haystac and Citi.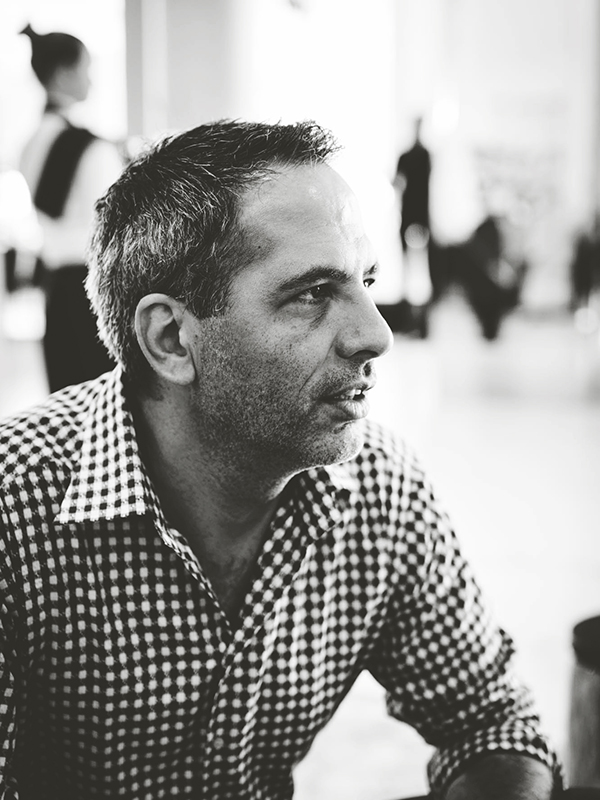 As mentioned in the previous post, the Ottolenghi Mediterranean Brunch, I was lucky enough to get in a quick interview with Yotam Ottolenghi, along with Dani Venn.
For the record, I'd be a terrible court stenographer, it took me a few turns to get all of this typed from my recording! Hope you enjoy 🙂
---
Dani: You've been in Australia for a little bit now, you've been non stop, have you had a chance to actually relax and discover any cool hot spots?
Yotam: Yesterday I went to a few nice places: I went to Supernormal, and had a beautiful… what did I have there that really blew me away?.. they had pork rolls, really really really delicious and then I went to a cute place called Nora, it's completely new, it's just opened, and they have this really funky tart. I had a pumpkin tart with a black crust, they use charcoal, like coconut charcoal in their crust, and you need to go, they are really lovely, they mill their own flour in the back, that was a little find. And where else, I went to Pei Modern last night, it's not a find, but I had a great food, it was really really delicious, there was asparagus with smoked eggs, oh it was to die for.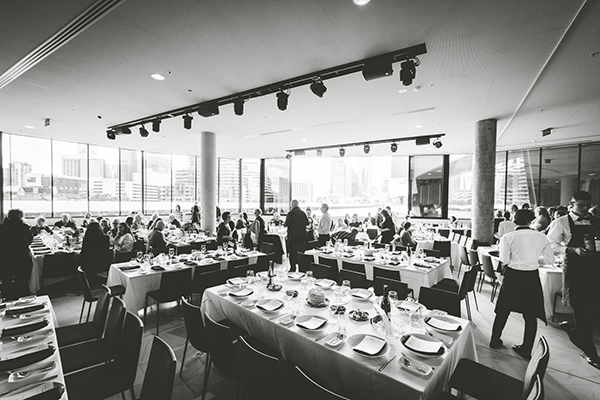 Dani: Heston's bringing Fat Duck to Melbourne, would you follow in his footsteps and bring Ottolenghi or Nopi to Melbourne or Sydney?
Yotam: I don't know, maybe. It's not very likely, it might happen. I've changed my tune over the last week. I started off by saying no way it's never going to happen and now day 6 or 7, I'm thinking maybe it's quite nice here, so we'll see. So far I've been saying no, it's too difficult, it's too complicated, it's not for me.
Dani: But there's a maybe there, so we will win you over in a bit.
Yotam: At the moment, I'm slightly less extreme no, but we are still not sure about it.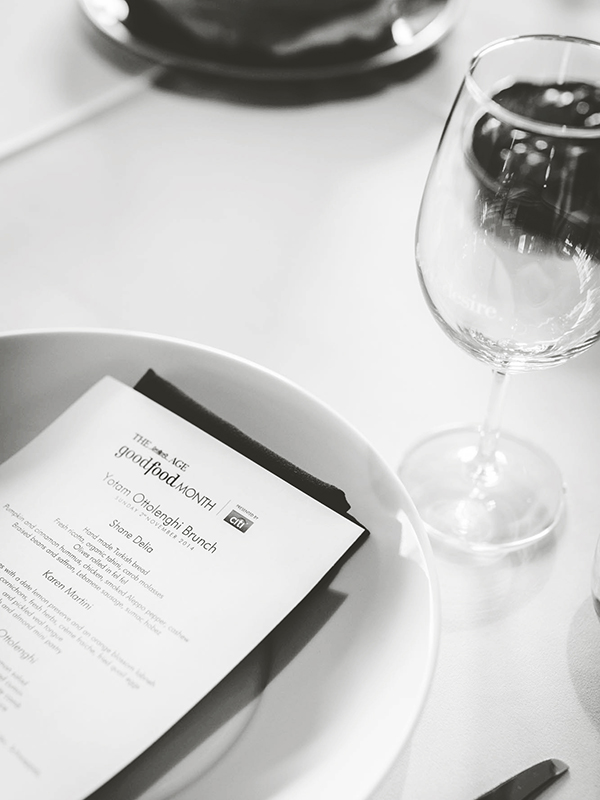 Dani: Millions of people look up to you, have your cookbooks and are inspired by you, is there is a chef or cook that you admire and look up to?
Yotam: There's a lot, more like cooks like my father, my mum are great cooks, and people when I travel, home cooks, and Sami my business partner, I think he's a genius. We co-wrote books together, and he's been a huge inspiration for me. He throws a meal like nobody else does, he cooks much better than I do.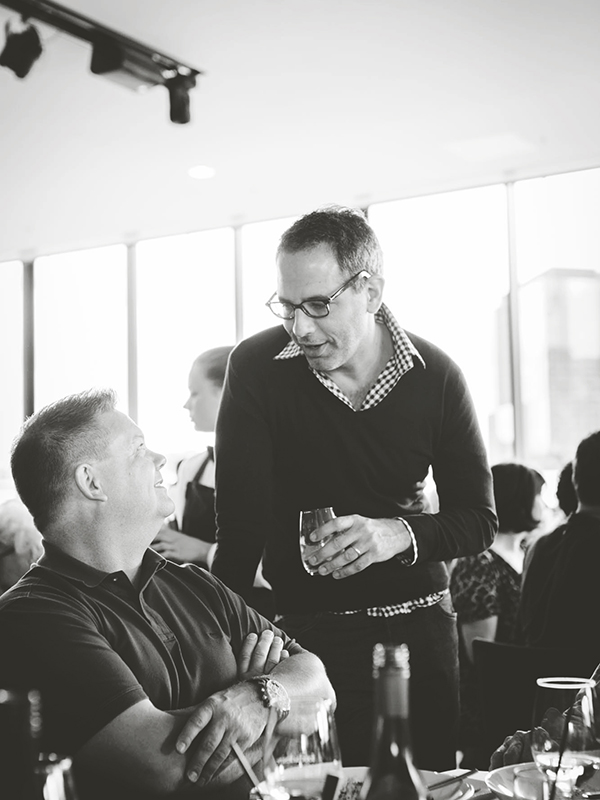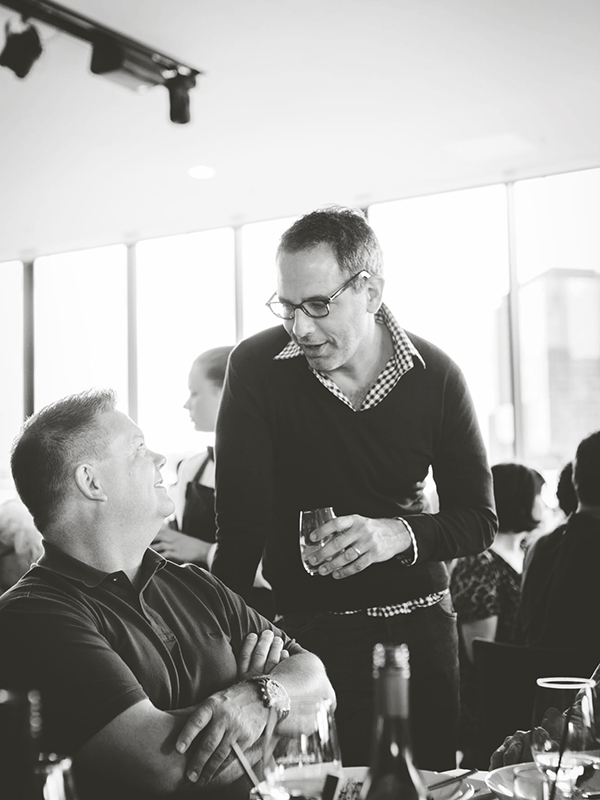 Dani: Australians love meat and you're known as the king of vegetables. A lot of men especially don't consider a meal completely without a protein or a meat. Do you have any words of wisdom to try and change this attitude in Australia?
Yotam: I don't like to try and change attitudes, that's not my mission. I like to present the food as it is, and if people choose to adopt it…
Dani: Not everyone can cook like you! Is there any tips that you can give people?
Yotam: Not everybody can cook like me, but they can cook really well, if they are given good ideas with what to do with vegetables. I think we are limited in our imagination, but actually once you kind of open yourself up to the world, there's tonnes of stuff you can do, so I really think that even the butch Australian man can be kind of swayed a little bit if you present them vegetables.
Dani: What's the sexiest vegetable to you?
Yotam: At the moment, because tomorrow I'll have a different answer; cauliflower.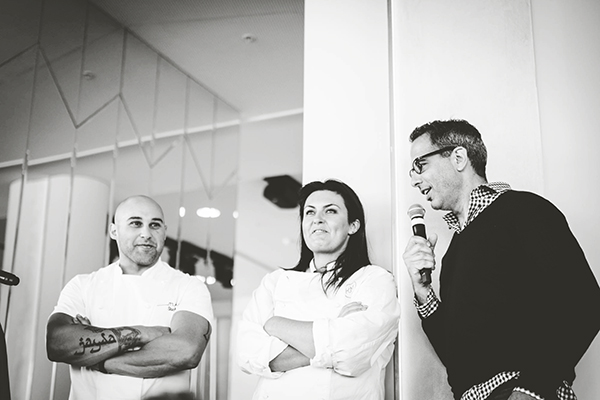 Shellie: What do you think the key to your success has been? Is there any one person or a certain action?
Yotam: I think I've been very lucky to have talent people around me. Although 'Ottolenghi 'is famous, I am the face, there is a lot of creative stuff that is not mine, Sami is one, Scully who is the head chef, who is actually here in the kitchen, he is amazing, we are co-writing a book together, he is actually from Sydney, he is Australian, and our next book will be together. I also have an friend called Helen, she's an amazing baker, she also produces a lot of our recipes, so its, a collaboration.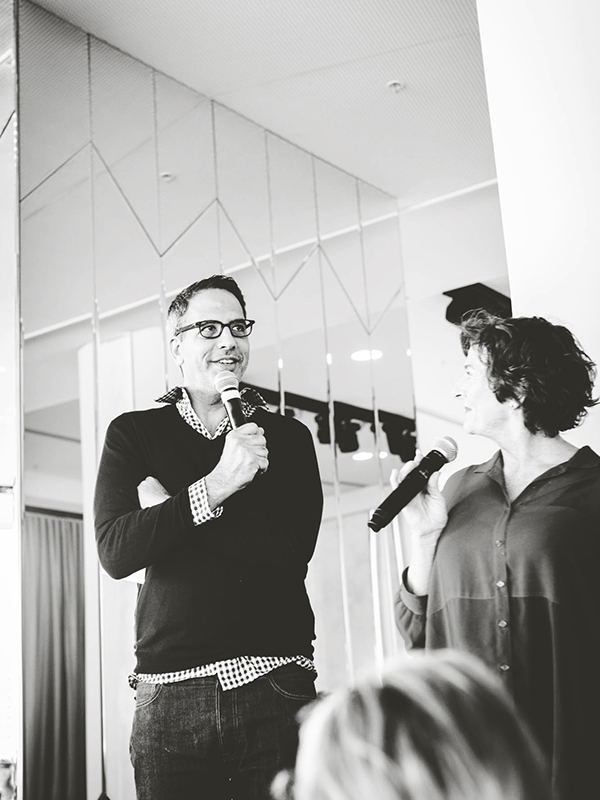 Shellie: Who was your greatest inspiration when it came to food?
Yotam: I have been inspired a lot by the cooks of California; Alice Waters, Debra Madison; all these people who are vegetable focused but they also have this integrity with the vegetable, unlike some French cooks, you know that kind of cook the shit out out of their food. Sorry, excuse my language! Those are the people that inspire me.
Shellie: What would your ultimate feast involve?
Yotam: My ultimate feast… would involve lots and lots of things, I like a lot on the table like a huge mezze selection, that would be a feast. not one thing that's for sure, or two, or three.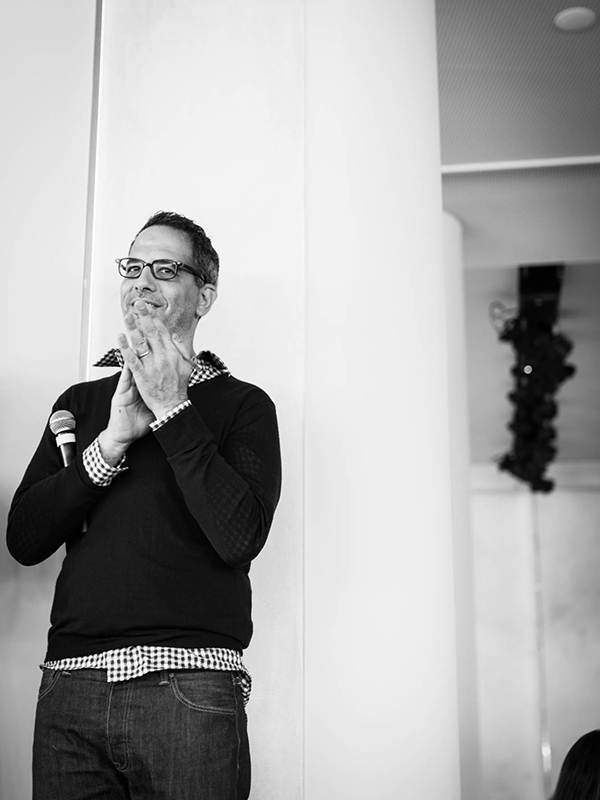 Once again, thank you to Haystac and Citi for this incredible opportunity, and a chance to meet a cooking legend.