Cheat's Phở
"This wasn't meant to go on the blog. The only photo I have is on my phone and it was instagramed. But after numerous requests for the recipe, here it is! I love phở but my favourite place to have it is a bit far away to go there on a whim. I tried an..."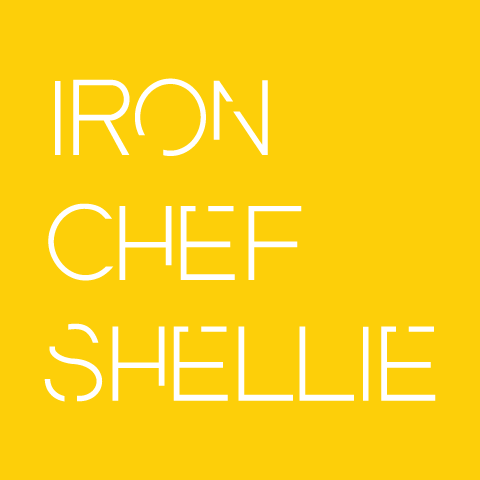 Cheat's Phở
This wasn't meant to go on the blog. The only photo I have is on my phone and it was instagramed. But after numerous requests for the recipe, here it is!
I love phở but my favourite place to have it is a bit far away to go there on a whim. I tried an easy phở recipe back in 2009 but don't know what I haven't done it again.
Lately I've been sorting through about hmmmm…. 8 years of cooking magazines, and ripping out things I need to cook, instead of the recipes staying hidden away in a massive pile of magazines. This was actually on a Campbell's advert for their real consummé range. The picture looked damn good, despite the fact that they had used the wrong type of noodle. I had pretty much everything in my pantry, I just needed a few things to be on my way to phở-happiness.
The broth itself was pretty good, I've put the recipe below but I think it's only a great starter; you need to tweak it to suit your taste buds. I found a bit more sugar and the addition of some lemon juice helped it come to life, and become more flavoursome.
Cheat's Vietnamese Beef Phở
(use as a base, then taste and adjust to suit your palette)
3 x 500ml cartoons beef consummé (I used Campbell's)
2 thick, peeled slices of ginger
1 onion, sliced
2 garlic cloves, sliced
3 whole star anise, bashed
2 cinnamon sticks, bashed
2 tablespoons white sugar
80ml fish sauce
250g thick rice noodles
250g beef fillet, very thinly sliced
Sliced and seeded red chillies, bean sprouts, Thai basil, mint, coriander and sliced spring onion to garnish
1. Combine consummé with 500ml water and place in a saucepan with the ginger, onion, garlic, spices, sugar and fish sauce. Bring to the boil, then reduce heat to low and simmer, gently for 30 minutes. Strain, discarding solids.
2. Rehydrate the noodles according to packet directions. Drain and place into 4 soup bowls, top with the beef slices and pour over hot soup. Serve immediately with garnishes.
Serves 4.
---
Like Like can lead to Love...
---
Also Recommended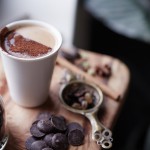 Fresh Winter Food Ideas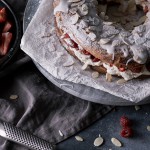 Strawberry and Raspberry Paris Brest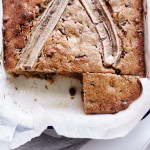 Banana Chocolate Cake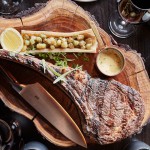 Eating Out: MPD Steak Kitchen