{Hilton South Wharf} Winter Truffle Menu 2011
"Black truffles are a delicacy that date back many centuries and continue to intrigue people with the unusual way they are dug up from the ground on frosty mornings. The undeniable appeal and alluring aroma of the black truffle, also referred to as 'the black pearls of the earth' makes it one of the world's..."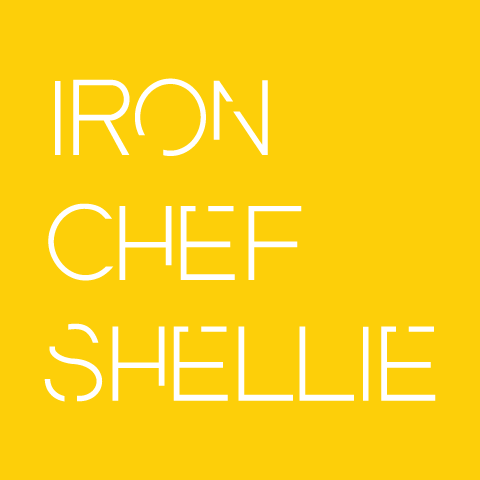 {Hilton South Wharf} Winter Truffle Menu 2011
Black truffles are a delicacy that date back many centuries and continue to intrigue people with the unusual way they are dug up from the ground on frosty mornings. The undeniable appeal and alluring aroma of the black truffle, also referred to as 'the black pearls of the earth' makes it one of the world's most luxurious culinary treats.

You can indulge in the irresistible menu which has been designed by Executive Chef Philippe Perrey.
Presented by Philippe Perrey, executive chef, Hilton Melbourne South Wharf, and John Baily from Tamar Valley Truffles.
In 2009 the Hilton first launched it's seasonal Winter truffle menu. Last year they didn't end up doing it as it wasn't a very good truffle season, and the truffles were too expensive. This year, it's back. The dishes are simple, and Philippe lets the truffle do all the talking as it is the star ingredient. Philippe found John from Tamar Valley Truffles in Tasmania to supply this year's truffles.
A small fortune of truffles were placed in front of us. It was hard, but we all managed to resist grabbing the tray and running out the door 😉 We saw the difference between fresh and mouldy truffles. There isn't much hope for soft and squishy mouldy truffles. Their fate is the bin.
Pigs aren't used anymore for helping to sniff truffles out, as for them it is like an aphrodisiac. As a result, trying to get a truffle out of a pig's mouth can be very dangerous, you can even lose your fingers.
Instead they have a dog trainer that trains dogs from the pound to sniff out the elusive truffles. The dogs are trained by smelling mature truffles, and not truffle oil. The dogs don't scratch or damage the truffles, they just simply point out where it is, and the trainer puts a marker over the spot. The dog trainer is a sub-contractor for John and the team at Tamar Valley Truffles, and he sells trained truffle sniffing dogs for $5000.
Tamar Valley Truffles is set on twenty acres, and farms 3,500 truffle trees. It is the highest yeilding truffle farm in Australia, and recently started exporting truffles to France. You usually have to wait about 5 years before the trees start producing truffles, but some farms have been waiting up to 10-12 years.
Truffles can last around 2 weeks in the fridge, but you need to keep changing the paper towel you wrap it in to keep it fresh. Truffles need to be at room temperature before you shave them, as it enhances the flavour. Don't use it straight from the fridge.
A great way to enjoy truffles John explained to us, and I saw on tv the other day was to sit free range eggs (they must be free range), in rice and truffle. Let them infuse and then make scrambled eggs. The truffle will penetrate the shell of the free range eggs giving you a lovely truffle flavour. You can always shave more truffle over your eggs if you want.
Now, you can use fresh truffles at home for around $2,000 a kilo…. OR go indulge in the winter truffle menu at the Nuevo 37 restaurant at the Hilton, South Wharf for much cheaper.
Please bear in mind we only had sample serves of the dishes. Prices indicated at the end of this post reflect main course serve portions.
Pancetta cannelloni, rocket, caramelized black truffle, fresh goat cheese.
Matching wine: NV Moet & Chandon Rose Imperial, Champagne, France
Phillippe put sugar over the pancetta and blow torched it to create a crispy sweet top. It went deliciously with the truffle infused yoghurt.

Moreton Bay bug, root vegetables, truffled Jerusalem artichock sauce.
Matching wine: 2007 Cloudy Bay Tekoko Sauvignon Blanc, Marlborough, New Zeland
Gorgeously rich in flavour own it's own, or dipping the Moreton Bay bug into the soup; you can't go wrong.

Tagliatelle, creamy truffle sauce.
Matching wine: 2008 Domaine Chandon Chardonnay, Yarra Valley, Victoria
My favourite dish of the night. My mum makes something similar with Swiss mushrooms, but with truffles it was even more moreish.

Truffle, braised Wagyu beef check, Tempranillo, forked chick peas, black cabbage.
Matching wine: 2005 Ysios Reserva Tempranillo, Rioja, Spain
At first it looked like a chocolate fondant but in fact it was beef cheek that was molded to look like a piece of eye fillet. The meat is slow cooked, and just falls apart, so tender. That brown smear on the plate is actually chocolate!
Vanilla bean ice cream, truffle
Matching wine: NV Campbells Tokay, Rutherglen, Victoria
Definitely a crowd favourite was the ice cream. We all wanted more the moment we finished. A creamy vanilla ice cream and truffle shavings… works so well together.

When:
1 July through to end of Truffle Season (late August)
What:
Pancetta cannelloni, rocket, caramelised black truffle, Meredith Dairy Goat Cheese$28
Moreton Bay bug, root vegetables, truffled Jerusalem artichoke sauce $28
Tagliatelle, creamy truffle sauce $36
Braised Wagyu beef cheek, Tempranillo, truffle,forked chick peas, black cabbage $48
Vanilla bean ice cream, truffle $18
Degustation:
$90 for three courses, $130 with matched wines
$130 for five courses, $200 with matched wines
(Degustation courses available for the whole table only)

Bookings:
Required, please phone 03 9027 2126, email or book now online.
Iron Chef Shellie dined at the Nuevo 37 thanks to Red Agency, Hilton Melbourne South Wharf and Tamar Valley Truffles.
---
Like Like can lead to Love...
---
Also Recommended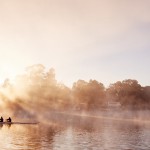 Mildura & Swan Hill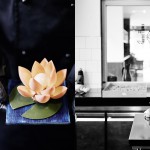 Mother's Day at Bibelot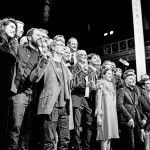 The World's 50 Best Restaurants Awards 2017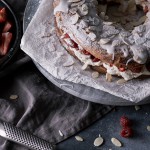 Strawberry and Raspberry Paris Brest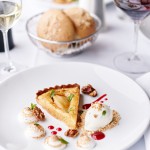 My Memorable Moment – Queenstown, NZ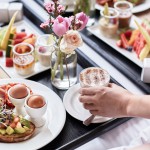 My Memorable Melbourne Moments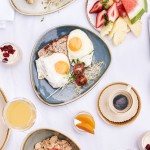 Barossa Valley Getaway
Luxury Road Trip from Brisbane to Byron Bay