{Behind the Scenes} Making Hot Cross Buns @ Bakers Delight
"I was lucky enough to be invited into the kitchen at Bakers Delight Carnegie to get a hands on experience on what goes into making their famous hot cross buns (or bums as I like to call them). I've always been a fan of Bakers Delight, from their ham and mayo twirls, pizzas, crunchy rolls,..."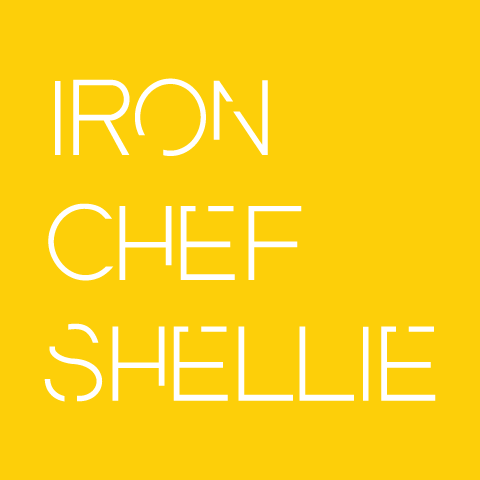 {Behind the Scenes} Making Hot Cross Buns @ Bakers Delight
I was lucky enough to be invited into the kitchen at Bakers Delight Carnegie to get a hands on experience on what goes into making their famous hot cross buns (or bums as I like to call them). I've always been a fan of Bakers Delight, from their ham and mayo twirls, pizzas, crunchy rolls, mince tarts and of course hot cross buns (especially the choc chip ones!). So I jumped at the opportunity to learn how to make perfect hot cross buns.
I tried making them 2 years ago with a Donna Hay recipe, and whilst I was happy with the result I wanted a lighter and fluffier bun. My crosses were quite pronounced and hard… so how do the Bakers Delight do it and pump out thousands of perfect hot cross buns a day?
It's all about attention to detail at every single stage of production. To make 120 hot cross buns, stopping for explanations and my amateur skills took close 3 hours. Weighing everything spot on, making sure the correct temperature is reached, the texture is right, resting time and preparation all takes time, and a dedicated baker. I was told at the Carnegie store, the bakers sign an 'Easter Contract', which states they will be extra careful when making the hot cross buns and those around them, so they don't bump or neglect the stages which can knock out the gas from the dough causing flat, rock hard buns.
Craig took me through the process of making the perfect hot cross bun. He has been baking for 19 years and still hasn't lost his passion for baking. He doesn't really smell that fantastic fresh bread smell anymore, but after going on a holiday he can smell it again. We both agree, nothing beats the smell of freshly baked bread.
As Craig measures out the ingredients, it's all about maths; 10% of this here, 5% of this here… etc. Sorry, I don't remember everything, there was ALOT to take in! It's mixed until it reaches the right temperature, then the spice mix is added and immediately it's the smell of Easter. We had been soaking the fruits in water to help rinse off any surface chemicals/dirt that may have come in contact with the fruit through transport, this also helps to plump up and soften the fruit so you don't get rock hard bits of dried fruit in your hot cross bun. In goes the fruit and gets mixed through.
We then shape them (Craig does this waaaaaay better than me and my whimpy arms) into giant balls and let them rest in a covered trolley for about 20 minutes or so.
We then prep the cross mix. It's important that it isn't too runny or too thick. Craig tells me they found the best and easiest way to pipe the crosses onto the buns wasn't with the traditional piping bag, but with a giant sauce bottle. It's easy to fill, easy to squeeze and easy to put down and pick up between batches of buns. I couldn't agree more, why didn't I think of that!
After the buns have rested we punch and bash them lightly onto this special plate with lots of little circles.
This then goes into the bun roller, which looks an awful lot like R2-D2! This machine is fascinating; dough discs go in, doughy balls come out! What basically happens in a plate comes down with blades and cuts the dough; the plate then moves around in a circular motion at a rapid pace , then the plate goes up, and you have perfectly rolled balls of dough! Pure genius.
These doughy balls then get put on trays, which are put on trolleys, then the trolley is rolled into a temperature controlled room for the dough to prove. It's around 30 degrees C, and about 80% humidity. It stays in there for about 40 minutes until they have risen/swollen.
We then pipe the crosses on and pop them in the ovens for about 20 minutes (couldn't get my video to upload, sorry!).
As soon as they come out of the oven, then bun wash (water, sugar and a bit of spice mix) is painted over. It you allow the buns to cool they absorb the bun wash and will result in a gluggy bun. Craig paints the bun wash on at rapid speed with a paint brush; I took about 10 photos and got 1 with the paintbrush in it!
And just like that, fresh hot buns! And let me tell you, nothing beats a fresh hot cross bun from the oven…. even Hamsley a person who isn't a fan of fruit hot cross buns was diving into the bag the moment I got home.
The Bakers Delight hot cross bun range contains a flavour to suit everyone (unless you are gluten intolerant… sorry for taunting with you this post)
Traditional Hot Cross Bun
Fruitless Hot Cross Bun
Choc Chip Hot Cross Bun
Mocha Hot Cross Bun
Authentic Sour Dough Hot Cross Bun
And don't forget the Easter Bundraiser! $1 from every six pack of hot cross buns sold on April 9th will go to a charity. For more details on which charity your $1 will go to in your state head to http://bakersdelight.com.au/OurCommunity/Bundraiser


Iron Chef Shellie attended hot cross bun making thanks to Keep Left PR and Bakers Delight (especially Carnegie store; thanks Craig, Graeme & Orry).
How do you have your hot cross bum?
I like fruit ones with jam, and my choc chip ones with Nutella!
---
Like Like can lead to Love...
---
Also Recommended
No related photos.