Hazelnut and Almond Cake
"This recipe wasn't destined to be on my blog. My mum started making it then we had an old family friend drop by so the cake was stuck at step 1. I ended up finishing it off for her whilst she socialised the night away. If you like hazelnuts, this one is for you! Coming..."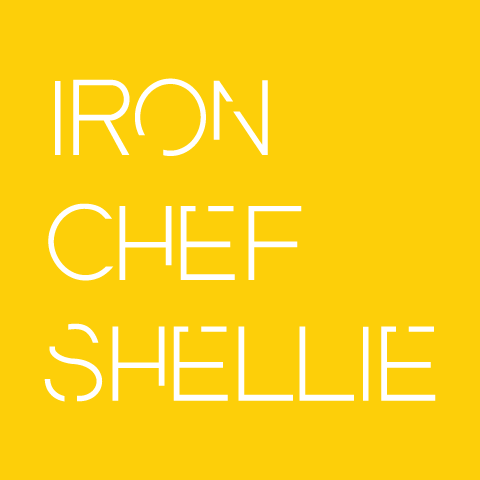 Hazelnut and Almond Cake
This recipe wasn't destined to be on my blog. My mum started making it then we had an old family friend drop by so the cake was stuck at step 1. I ended up finishing it off for her whilst she socialised the night away.
If you like hazelnuts, this one is for you! Coming from someone who could live on Nutella, I was in heaven. It was light and fluffy from the almond and hazelnut meal, with a lovely chocolate frosting.
The cake was very flat though! I would suggest using a 20cm tin instead of the suggested 22cm tin. I have since added this recipe to my recipe book.
Hazelnut and Almond Cake
90g Nuttelex spread (or butter)
1/2 cup firmly packed brown sugar
2 eggs, seperated, plus 2 extra yolks
1 cup hazelnut meal
1 cup almond meal
1/4 cup cocoa powder, sifted
frosting:
1/2 cup icing sugar, sifted
1/4 cup cocoa powder
2 tablespoons Nuttelex spread
1 tablespoon soy milk
1. Preheat oven to moderate, 180°C. Grease a 22cm round cake pan. Line the base with baking paper.
2. In a large bowl, use electric mixer to beat Nuttelex and sugar together until light and fluffy. Beat in egg-yolks. Mix in hazelnut and almond meal, followed by cocoa.
3. In a small bowl, with an electric mixer, beat egg-whites until stuff peaks form. Fold into cake mixture. Spoon mixture into prepared pan. Bake for 15-20 minutes, until cooked when tested with a skewer. Cool in pan for 10 minutes, then turn onto wire rack to cool completely.
4. Frosting: in a small bowl, combine icing sugar, cocoa and Nuttelex. Add milk gradually, beating with a wooden spoon until smooth. Spread over cooled cake.
Serves 8.
Voila! Bon Appétit!
---
Like Like can lead to Love...
---
Also Recommended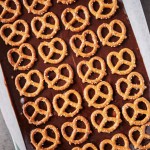 Salted Pretzel Brownies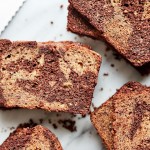 Banana and Chocolate Bread
Have You Met Maria?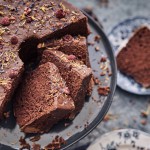 Chocolate Chiffon Cake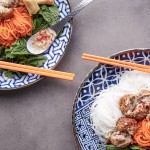 Ginger Pork Meatball Rice Vermicelli Bowls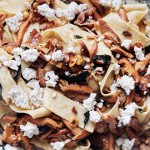 Pine Mushroom Pasta with Bacon & Sage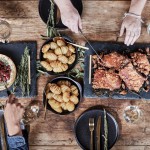 Daylesford Food Photography Workshop with Maxwell & Williams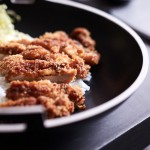 Chicken Tonkatsu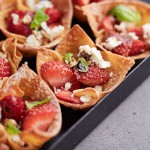 Strawberry Caprese Salad Canapes
---
Shellie Froidevaux
All content on this site by Shellie Froidevaux, otherwise known as Iron Chef Shellie. Her skills include food styling in her kitchen studio, lifestyle and travel photography across Australia, restaurant photography on location, styling and shooting social media for her clients, recipe development with love and photography workshops for people with discerning tastes :)
---
Copyright Please
All images and content on this site are protected by copyright. Written permission is required from the author if you wish to use any material anywhere on this website. Please be nice, please respect my creative work and hard work.
&copy 2015 Shellie Froidevaux.