Daylesford Food Photography Workshop with Maxwell & Williams
This year we worked with Maxwell & Williams to create the ultimate lunch table for our annual Daylesford Food Photography Workshop. Hosted at the most beautiful country house in the region Aghadoe Estate, we settle in for 4 days of intensive food photography and food styling. This includes two lunches served up by yours truly where the camera eats before we do.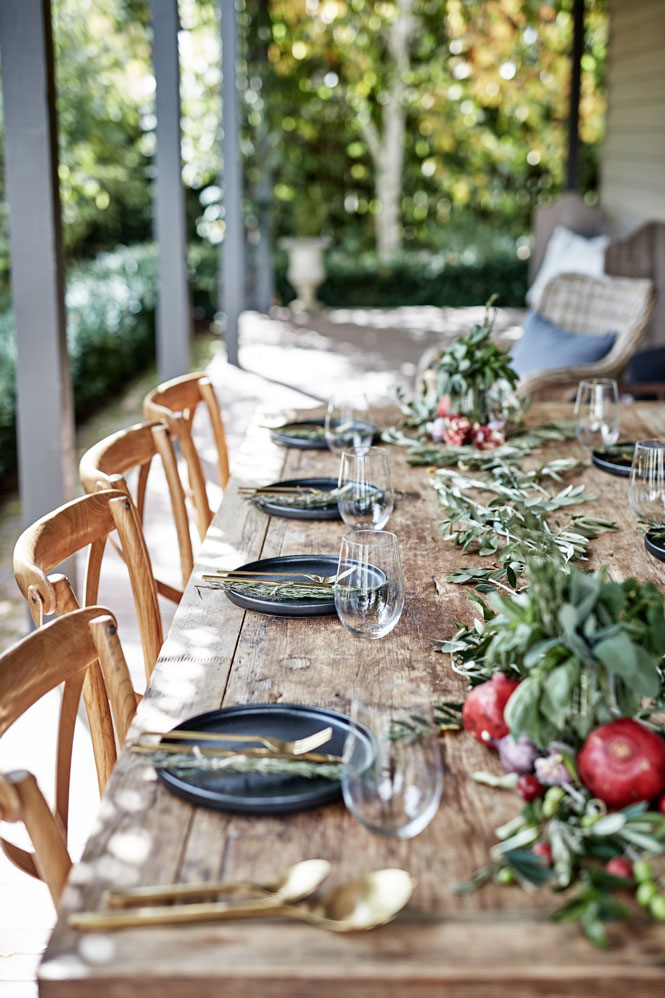 Instead of your standard white dinner plate spread, we decided to the opposite end of the spectrum and go with black. The Caviar range is made with a unique textured glaze that the light can bounce off, whilst not being a shiny plate that can blow out or be super reflective in photos. The added detail of the high rim made brought our table up an notch, and gave it a extra sense of elegance.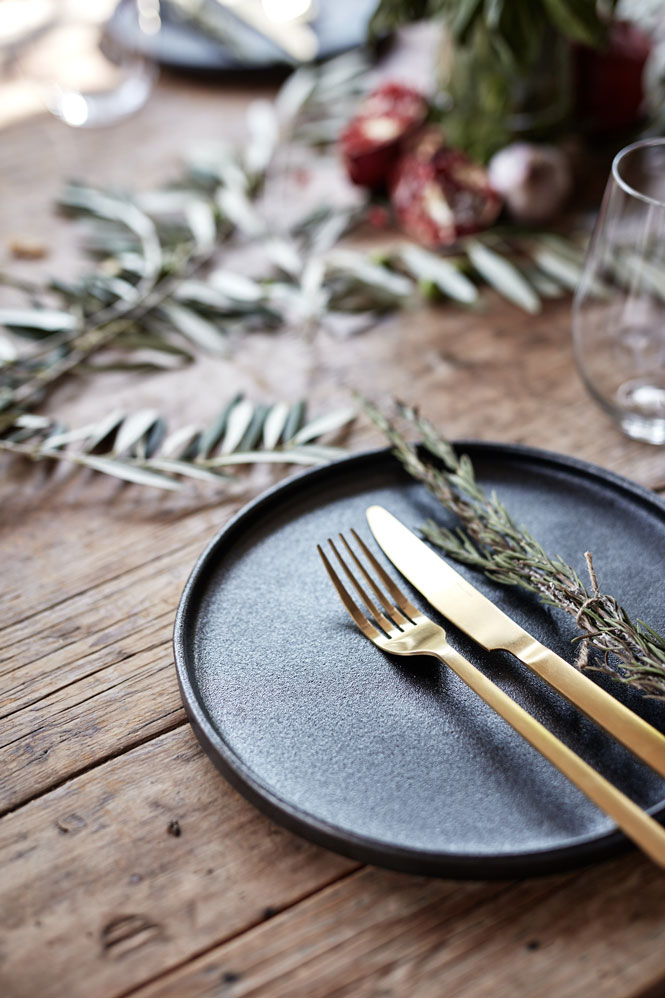 We also used a few other items from the Caviar range for side dishes on, including a couple of the Caviar Plate with Handle which looks a bit like the old cast iron pans. Perfect for our country setting too.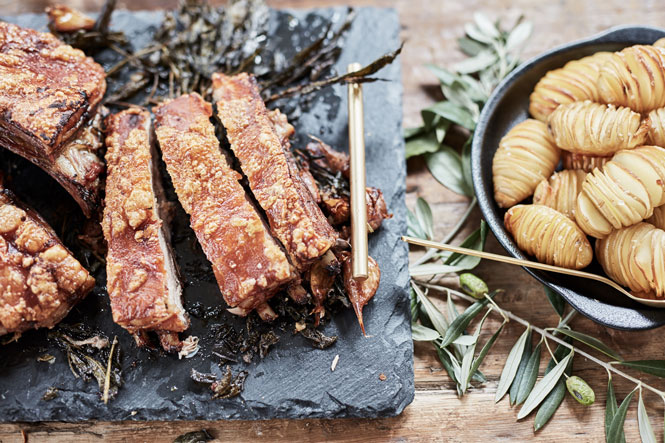 The Mezze collection has a range of beautiful serving platters in slate, marble and terazzo. I have a few in my personal prop collection but knew the slate range would go well with our plate choices. They were big enough to serve a generous amount of sage roasted pork belly on, as well as duck pie and our famous roasted grape tart. They really make an impact as you bring them to the table, easy to cut on, and wash up very quickly by hand.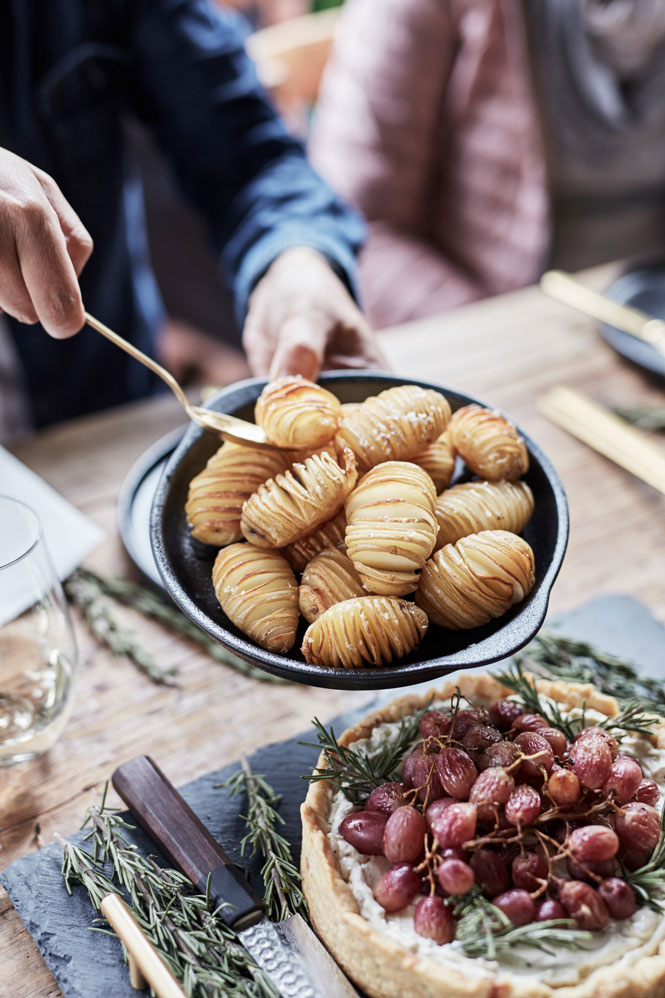 We complimented all this black with the Elemental cutlery range in gold. Now if you've ever tried to take a photo with a normal spoon, you'll have encountered the problem of seeing yourself in the cutlery. Because I work from home a lot, that might be me in my pyjamas staring at you in the spoon. This cutlery range is quality stainless steel and completely dishwasher safe (yay!), but is more of a matte style of finish almost like a brushed metal look. So you won't get those pesky reflections.
Whilst we normally would go for stemmed wine glasses, this year we opted for the stemless. With the Mansion range, we could use these as they were intended, for red wine as well as make shift vases for fresh herb arrangements.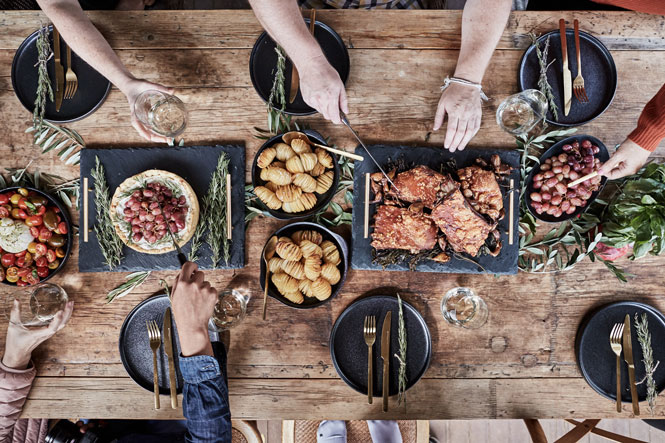 Products used in these photos: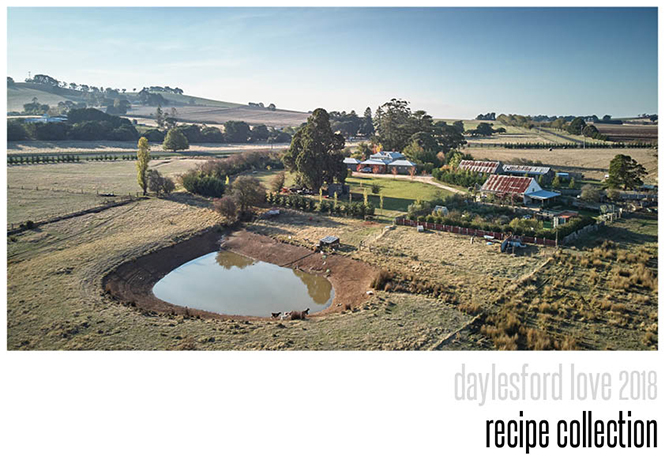 For all the recipes we cooked up over the weekend and more photos, you can view the cookbook on the link below:
ewenbell.com/workshops/cookbooks/Daylesford%202018%20Cookbook.pdf
Iron Chef Shellie was gifted products in this post by Maxwell & Williams.