Strawberry Caprese Salad Canapes
If the weather is anything to go by, Summer is definitely on it's way! I've taken a take on the traditional caprese salad and made it with Victorian strawberries instead of tomatoes.C hanging the cheese also helps to balance out the sweetness of the strawberries.
These little bite sized snacks are perfect for your next party, or a little starter snack at Christmas (especially with the colour combination). It just goes to show you that strawberries don't only have be used in sweet dishes, they can be used in savoury dishes as well.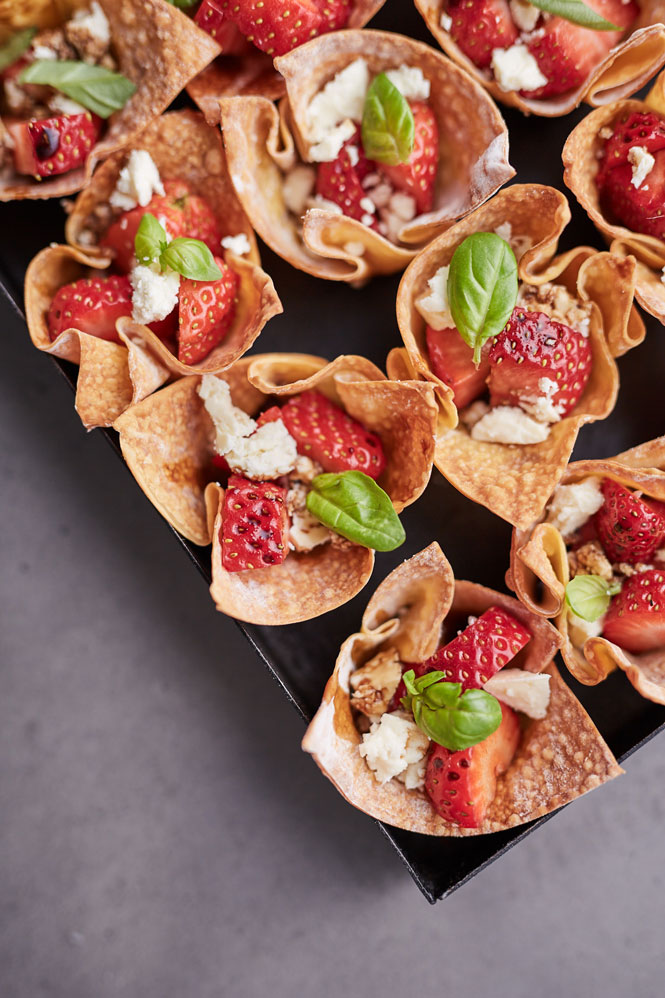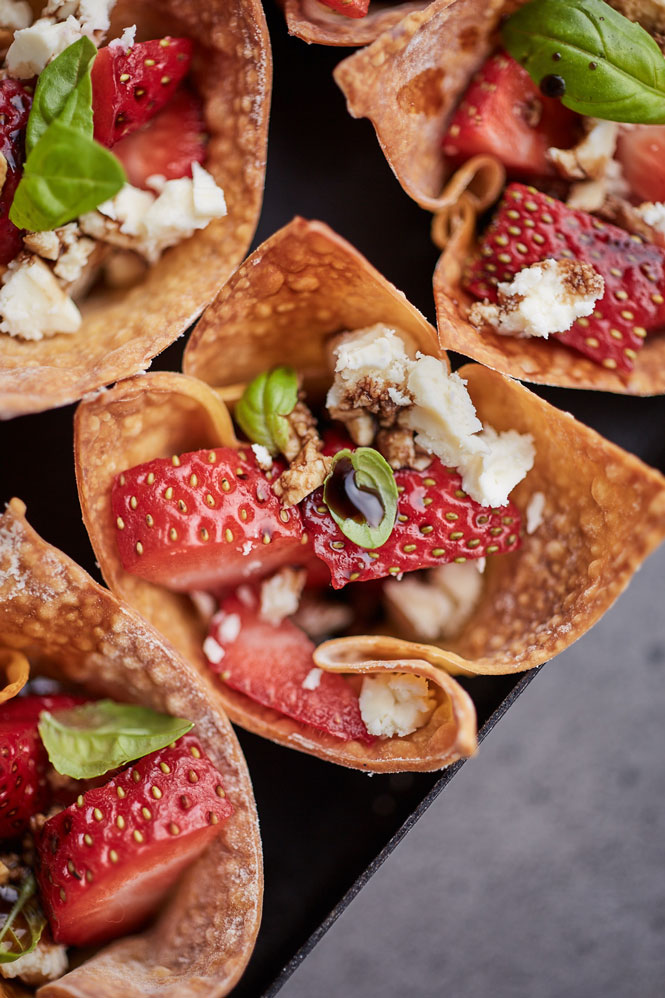 Strawberry Caprese Salad Canapes
Makes 24
24 wonton wrappers
Spray oil
250g punnet Victorian Strawberries, hulled
50g feta cheese
1/2 cup fresh basil, cut into strips
Caramelised balsamic vinegar
Pre-heat oven to 190°C (170°C fan-forced). Spray a mini-muffin tin with oil.
Gently press the wonton wrappers into the 24 holes in the mini-muffin tin. Spray with oil again. Bake for 6-8 minutes, or until the wonton wrappers are golden and crisp.
Divide the strawberries between the wonton wrappers, then top with crumbled feta, basil leaves and a drizzle of caramelised balsamic vinegar.
Sponsored post for Victorian Strawberries.