♥
"Join me as I step through the snow covered landscape of Arctic Norway and Sweden, tracing out a path of culinary fascination, gourmet delights and wilderness adventure."
---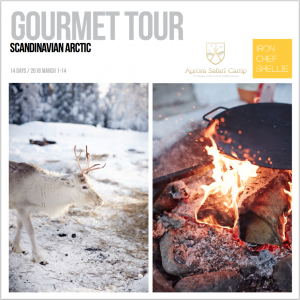 I'm Shellie and I'm a food photographer and recipe developer. I spend my time cultivating new ways to think about food, and am especially a fan of the farm to plate movement in recent years. With the help of my friends at
Aurora Safari Camp
, I've designed a truly unique gourmet tour to share what I love most about this region. The food, the landscapes and the people.
Please open the PDF brochure so you can see all the exciting things we'll be doing. It isn't just about the food, it's an experience and every day brings something unique and wonderful.
Please join me for a once in a lifetime culinary experience in 2018, with 14 days of indulgence and adventure as we travel from the Norwegian coast to the heart of Swedish Lapland. This is a part of the world that many people will never see in their lifetime, let alone in such beautiful detail as this journey can reveal. You'll enjoy some stunning scenery, try things you've never tried before, try things you've never thought of trying before, and even learn some traditional secrets about indigenous foods of the Arctic.
It's one thing to travel and enjoy the local dishes, but on this trip you get to enjoy the full story of the food and meet the people who maintain the local culinary traditions. Cook with the wild men of the forest, welcome home the fishing boats in the fjords, and get your hands dirty with classic Swedish baking.
This isn't a big tour group, we've kept it genuinely small so you get a genuine experience. You'll dine with locals, meet the reindeer herders, and even do a spot of ice fishing yourself. On this journey you will observe how the cuisine changes from the coastal fjords of Norway to the glacial lakes of Sweden.
If you join me in Norway and Sweden in 2018 you'll be pampered with hot chocolate when we go chasing auroras at night, you'll get to drive your own snowmobile across the frozen Baltic Sea, and cuddle the huskies with my favourite dog team in Lapland. I'll even prepare some of the meals along the way myself, because there's no gourmet experience quite the same as "home cooked".
Some of the gourmet elements are very traditional, and some are very contemporary. But they're all delicious

Click the cover below to read more about the Scandinavian Arctic Gourmet Tour and how to book.
Please join me!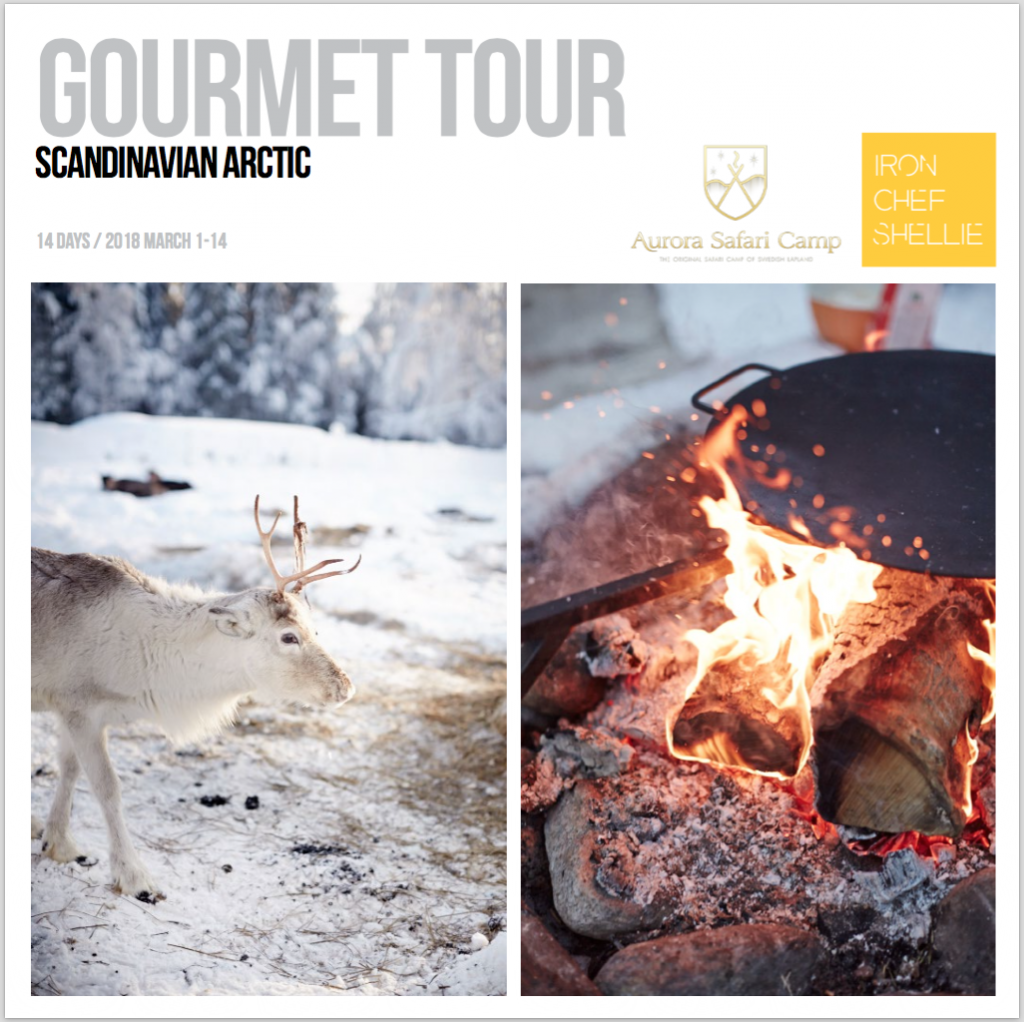 Download the brochure to find out more.
---
Like Like can lead to Love...
---
Also Recommended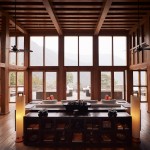 COMO Uma Punakha, Bhutan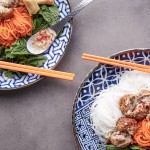 Ginger Pork Meatball Rice Vermicelli Bowls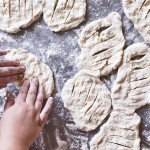 Easy Flatbreads
The Miele Experience Kitchen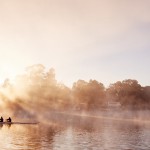 Mildura & Swan Hill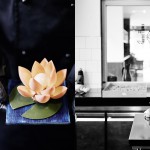 Mother's Day at Bibelot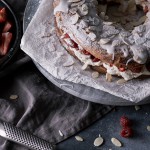 Strawberry and Raspberry Paris Brest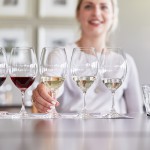 My Memorable Moment – Adelaide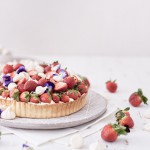 Summery Strawberry Tart
---
---
Shellie Froidevaux
All content on this site by Shellie Froidevaux, otherwise known as Iron Chef Shellie. Her skills include food styling in her kitchen studio, lifestyle and travel photography across Australia, restaurant photography on location, styling and shooting social media for her clients, recipe development with love and photography workshops for people with discerning tastes :)
---
Copyright Please
All images and content on this site are protected by copyright. Written permission is required from the author if you wish to use any material anywhere on this website. Please be nice, please respect my creative work and hard work.
&copy 2015 Shellie Froidevaux.