Chocolate & Potato Chip Cookies
When it comes to a nice hot, fudgy chocolate chip cookie straight from the oven, not much can come close to beating it. Perhaps the only thing I can think that is better than that, is a batch of fragrant kanelbulle (Swedish cinnamon scrolls, laced with cardamon) straight from the oven, with a tall glass of cold milk and good company to share them with.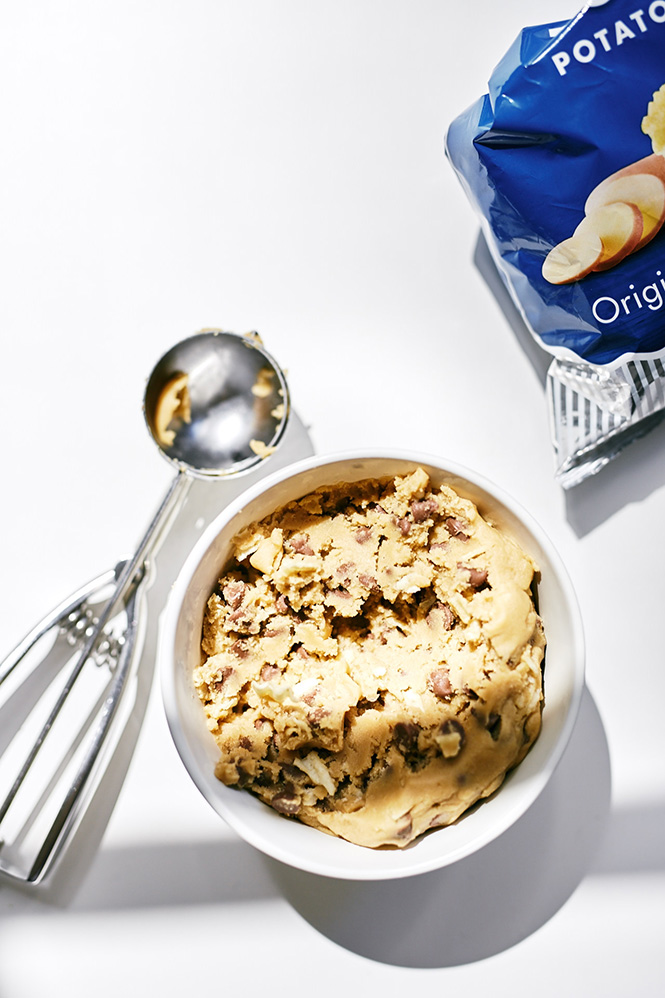 The best way to improve on those fudgy chocolate chip cookies, is to put potato chips in your cookie dough! The flavour combination of that sweet and saltiness will have you wanting more. All you need is some plain, salted potato chips. I don't think adding in salt & vinegar or sweet chilli flavours will work here. Keep it simple!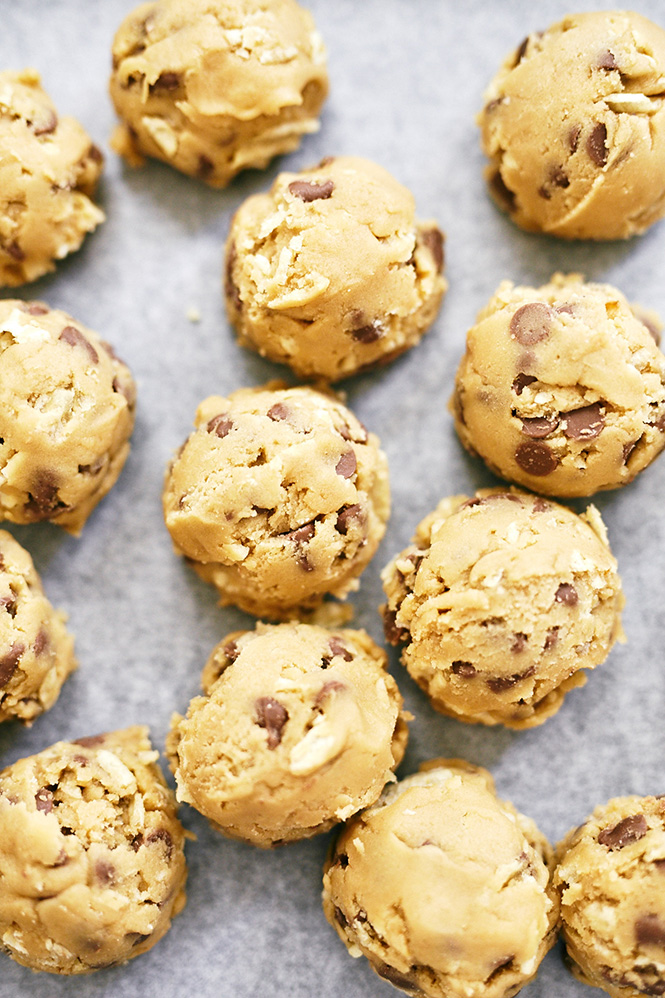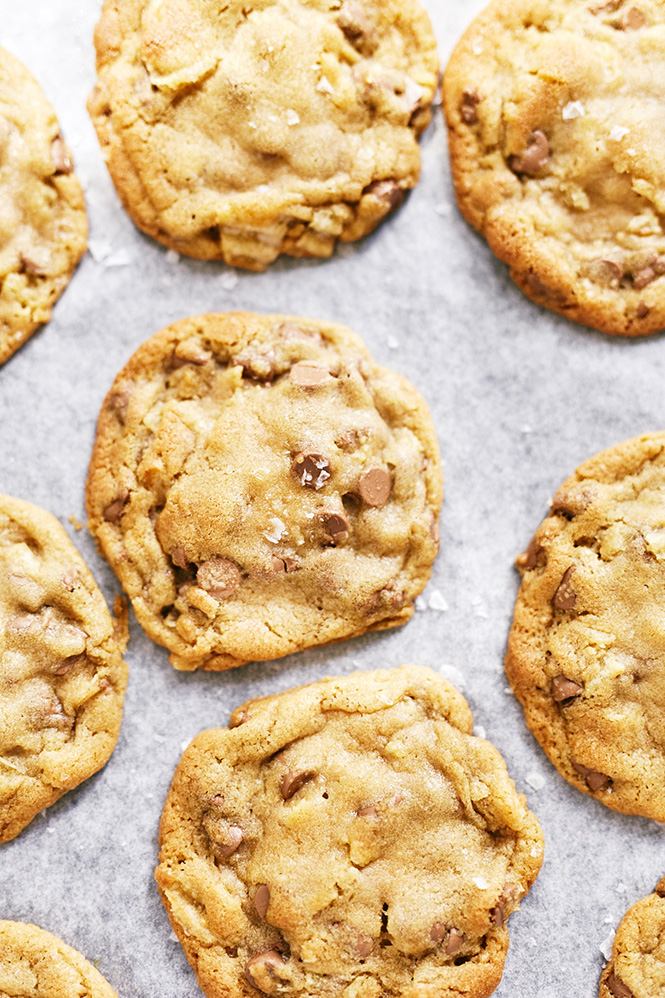 I found this recipe online, but have taken out the extra salt as I found them TOO salty by the time I added in the chips. Perfection out of the oven with a tall glass of cold milk 🙂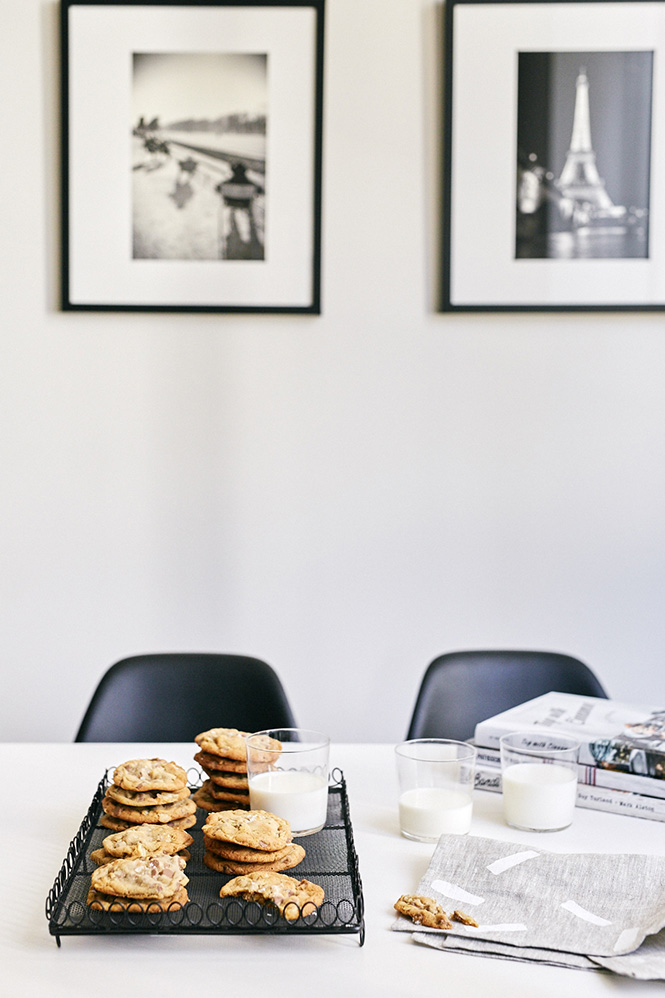 Chocolate & Potato Chip Cookies
Print Recipe
Ingredients
140 g unsalted butter softened
110 g caster sugar
110 g light brown sugar
1 egg
1 1/2 tsp vanilla extract
3/4 tsp baking powder
1/2 tsp bicarbonate soda
125 g plain flour
95 g bread flour
190 g semi-sweet chocolate chips
1 cup plain potato chips
Instructions
In the bowl of a stand mixer, cream together butter and sugars. Mix in egg and vanilla, followed by salt, baking powder, baking soda and flour. Mix until no streaks remain and all ingredients have been incorporated well. Stir in by hand with a spatula the potato chips and chocolate chips. Cover and chill for 1-2 hours.

Preheat oven to 180°C (160°C fan-forced). On a lined baking sheet, using an ice-cream scoop, space cookies 5cm apart. Bake for 10-12 minutes or until edges are lightly golden. Allow cookies to rest on tray for 5 minute prior to transferring to a wire rack to cool completely. Store in an airtight container.