Prawn Cocktail
"What to give your mum for her birthday when she tells you not to get her a gift (because you are kind of between jobs and aren't exactly swimming in money)? Well me being me, I told her I was going to cook her dinner instead then and wasn't going to take no for an..."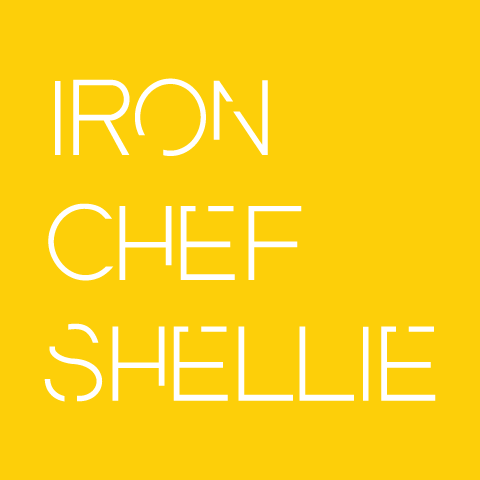 Prawn Cocktail
What to give your mum for her birthday when she tells you not to get her a gift (because you are kind of between jobs and aren't exactly swimming in money)?
Well me being me, I told her I was going to cook her dinner instead then and wasn't going to take no for an answer. Little did she know I had the idea of a 3 course meal up my hand!
I trawled through the Taste website for ideas. Finally I decided on a prawn cocktail recipe. I'm not sure why I chose this recipe from all the others, but it doesn't matter because it was a huge winner!
I slightly altered the recipe and added some avocado slices.
The dressing is delicious, I had no idea that orange juice and Dijon mustard went so well together! Keeping this recipe on hand to impress!
Prawn Cocktail
Taste Website
2 tbs fresh orange juice
2 tbs extra virgin olive oil
1 tbs white wine vinegar
1 tbs Dijon mustard
1 tbs chopped fresh chives
36 large cooked prawns, peeled leaving tails intact
1 treviso lettuce, hard core removed,finely shredded
1. Whisk together the orange juice, oil, vinegar, mustard and chives in a jug. Taste and season with salt and pepper.
2. Place the prawns in a large bowl. Pour over the dressing and toss until well combined.
3. Divide the treviso among serving glasses. Top with the prawn mixture to serve.
Serves 6.
Voila! Bon Appétit!
---
Like Like can lead to Love...
---
Also Recommended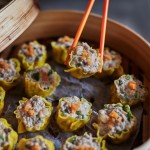 Siu Mai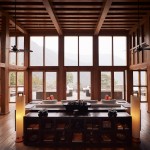 COMO Uma Punakha, Bhutan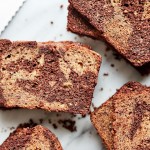 Banana and Chocolate Bread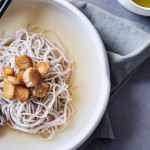 Vegan Scallops with Soba Noodles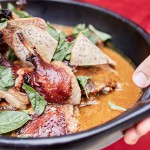 Duck Braised in Coconut
Street Eats Bangkok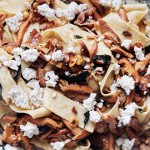 Pine Mushroom Pasta with Bacon & Sage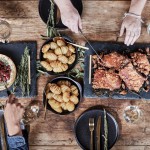 Daylesford Food Photography Workshop with Maxwell & Williams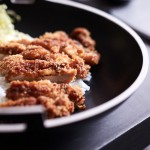 Chicken Tonkatsu
---
Shellie Froidevaux
All content on this site by Shellie Froidevaux, otherwise known as Iron Chef Shellie. Her skills include food styling in her kitchen studio, lifestyle and travel photography across Australia, restaurant photography on location, styling and shooting social media for her clients, recipe development with love and photography workshops for people with discerning tastes :)
---
Copyright Please
All images and content on this site are protected by copyright. Written permission is required from the author if you wish to use any material anywhere on this website. Please be nice, please respect my creative work and hard work.
&copy 2015 Shellie Froidevaux.