Duck & Shiitake Risotto
"I made this for Chinese New Year eve and it went down a treat! Very simple to make and tastes delicious!!.. although I don't recommend trying to buy a duck on Chinese New Year's eve as everyone seems to have the same idea! 2tbsp olive oil 1 onion, finely chopped 2 garlic cloves, chopped 150g..."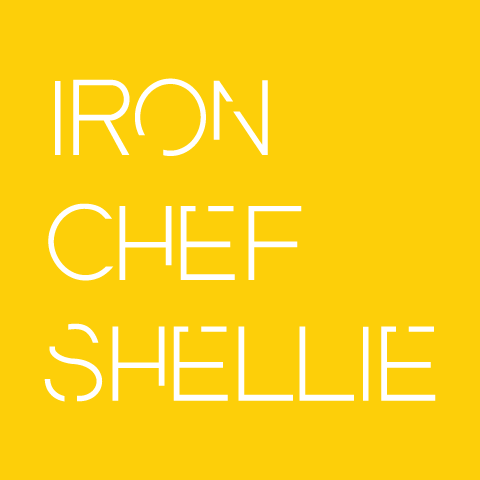 Duck & Shiitake Risotto
I made this for Chinese New Year eve and it went down a treat!
Very simple to make and tastes delicious!!.. although I don't recommend trying to buy a duck on Chinese New Year's eve as everyone seems to have the same idea!
2tbsp olive oil
1 onion, finely chopped
2 garlic cloves, chopped
150g fresh shiitake mushrooms
350g arborio rice
1.25L (5 cups) chicken stock
60mL Chinese rice wine
2 tbsp kecap manis
1 tsp sesame oil
1 Chinese BBQ duck, meat roughly chopped (or get them to chop it for you)
1 bunch steamed baby bok choy
Preheat the oven to 200 degrees celcius.
Heat the oil in a large, deep frypan over a medium heat and cook the onion and garlic for 1-2 mins, until softened.
Add the shiitake and rice, and stir for a further minute.
Add the stock and wine, bring to the boil, the transfer to a large greased baking dish. Cover with foil and bake for 20-25 mins. Stir in the kecap manis, sesame oil and duck, cover and rest for 5 mins, until the liquid is absorbed.
Roughly chop the bok choy, stir in and serve.
Eh Voila! Bon Appétit!
---
Like Like can lead to Love...
---
Also Recommended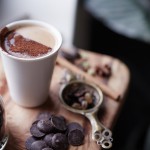 Fresh Winter Food Ideas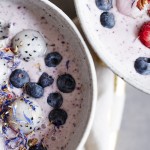 Dragon Fruit Smoothie Bowls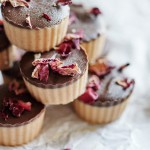 Chocolate Peanut Butter Cups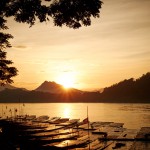 Gourmet Laos
Tartine Bakery
---
Shellie Froidevaux
All content on this site by Shellie Froidevaux, otherwise known as Iron Chef Shellie. Her skills include food styling in her kitchen studio, lifestyle and travel photography across Australia, restaurant photography on location, styling and shooting social media for her clients, recipe development with love and photography workshops for people with discerning tastes :)
---
Copyright Please
All images and content on this site are protected by copyright. Written permission is required from the author if you wish to use any material anywhere on this website. Please be nice, please respect my creative work and hard work.
&copy 2015 Shellie Froidevaux.