Duck Braised in Coconut
"Cooking with duck doesn't have to be hard, it can be turned into an array of wonderful dishes including this duck curry by Adam D'Sylva."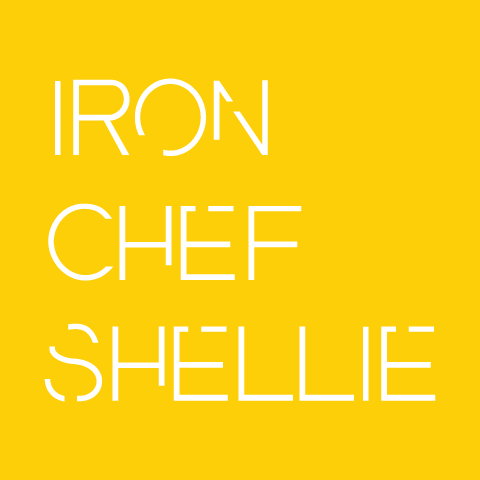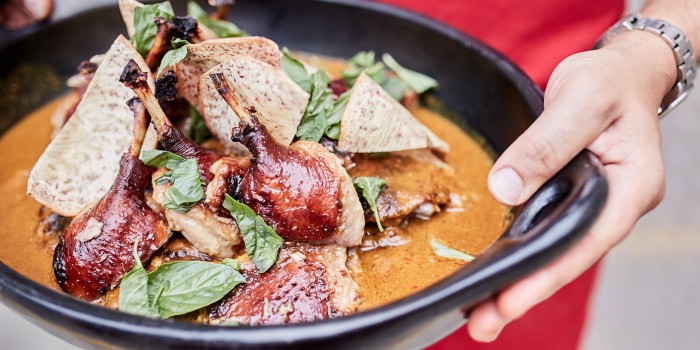 Duck Braised in Coconut
I've found a bunch of unprocessed images on my laptop whilst enjoying a beautiful afternoon in a Swedish sunroom, and it's time to start sharing the love. In this case, the Luv-A-Duck love.
Last year I was invited down to a masterclass with one of my favourite chefs, Adam D'Sylva. I met a bunch of lovely people as well as some old friends and we all learnt how to debone a duck and cook it in a variety of ways to perfection. This particular dish is one very similar to one of Adam's signature dishes at Coda.
A perfect dish for entertaining or made ahead and freeze to enjoy.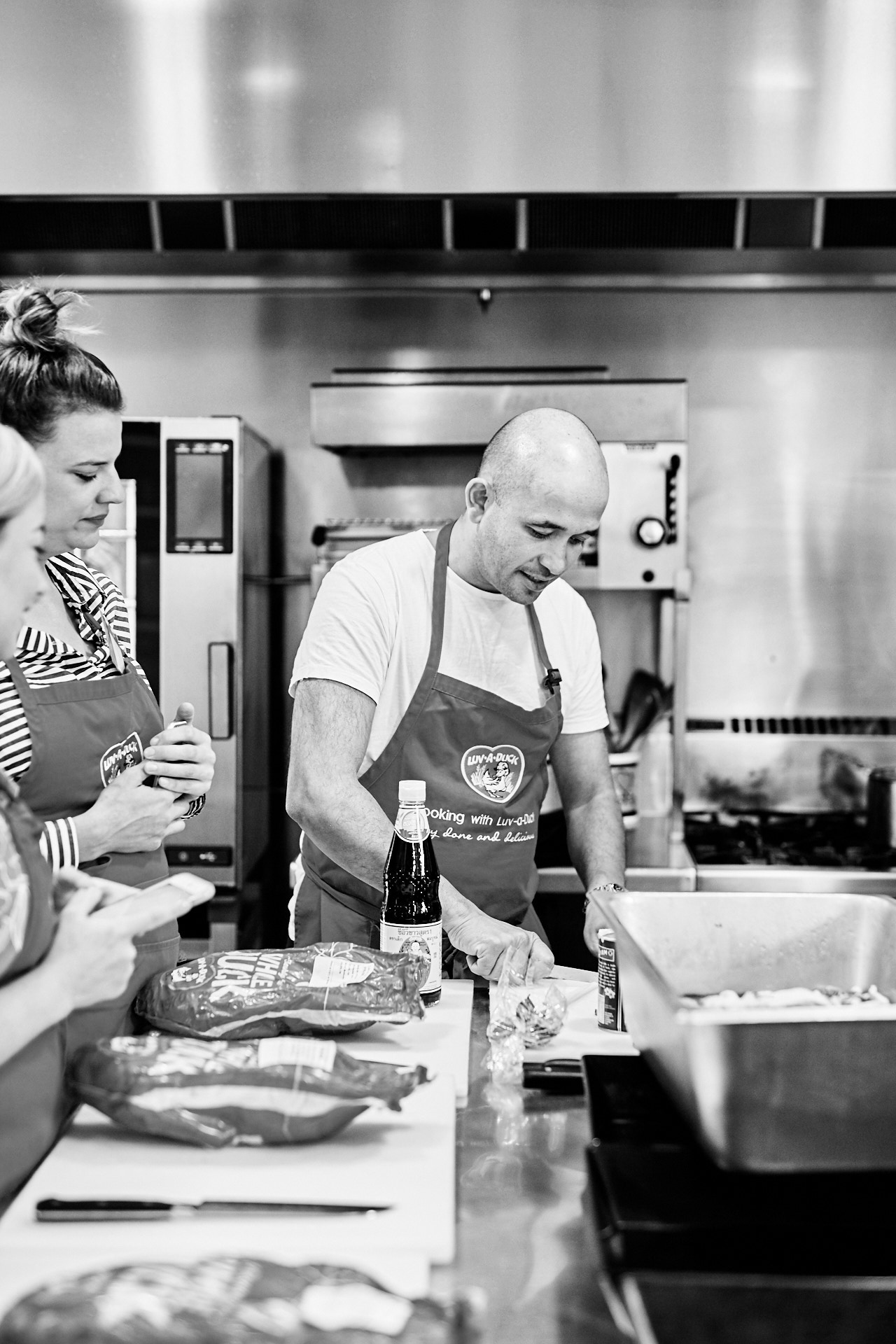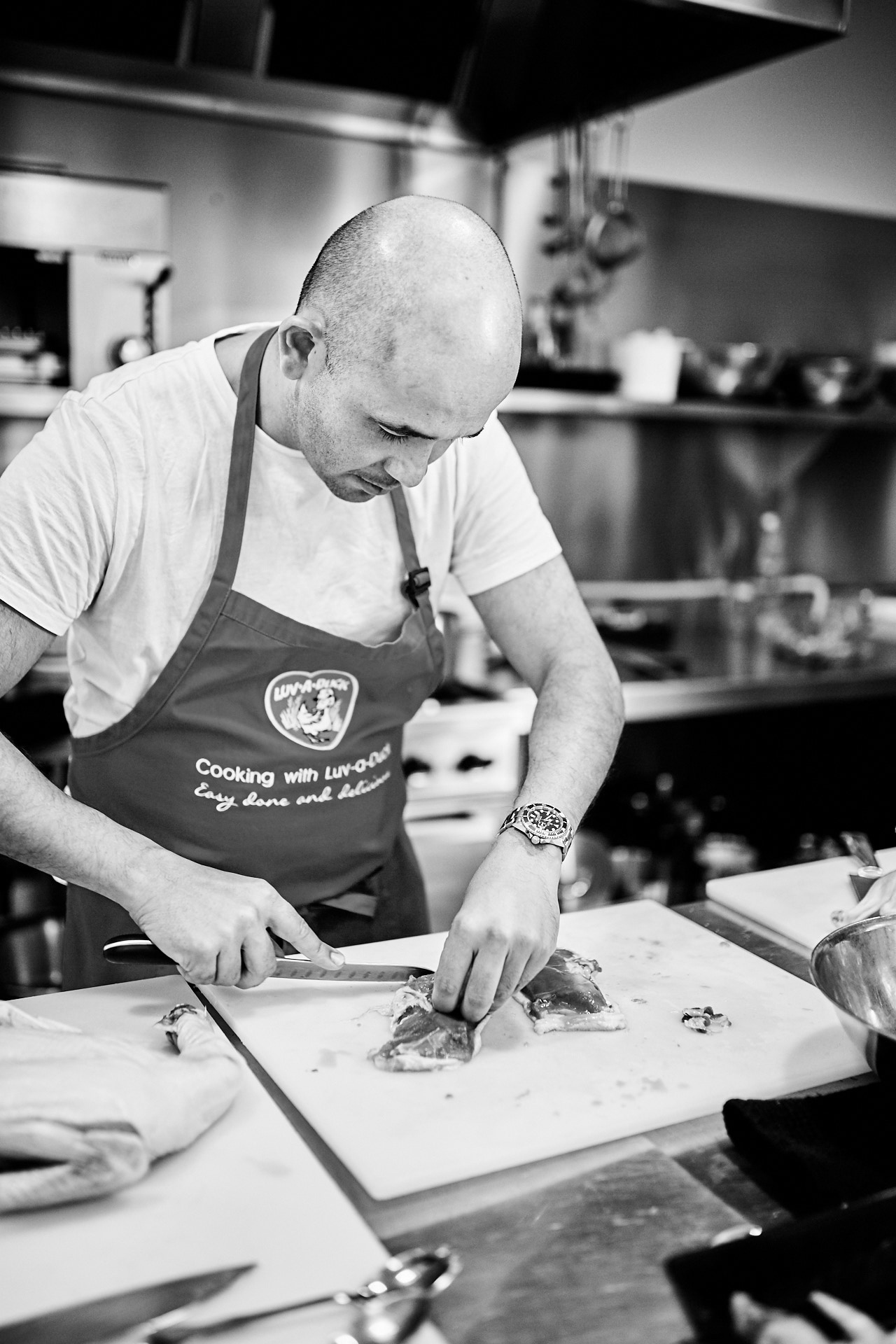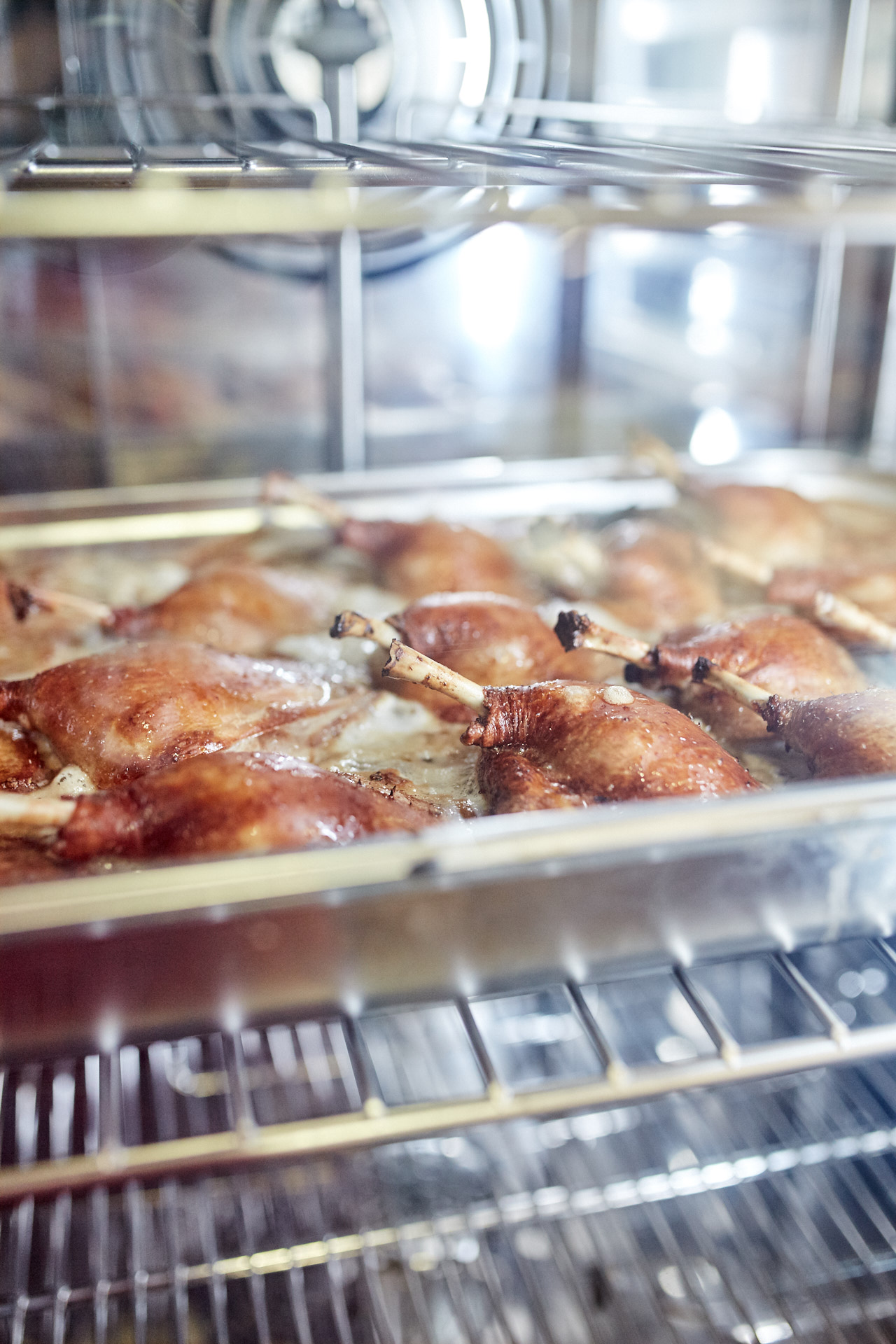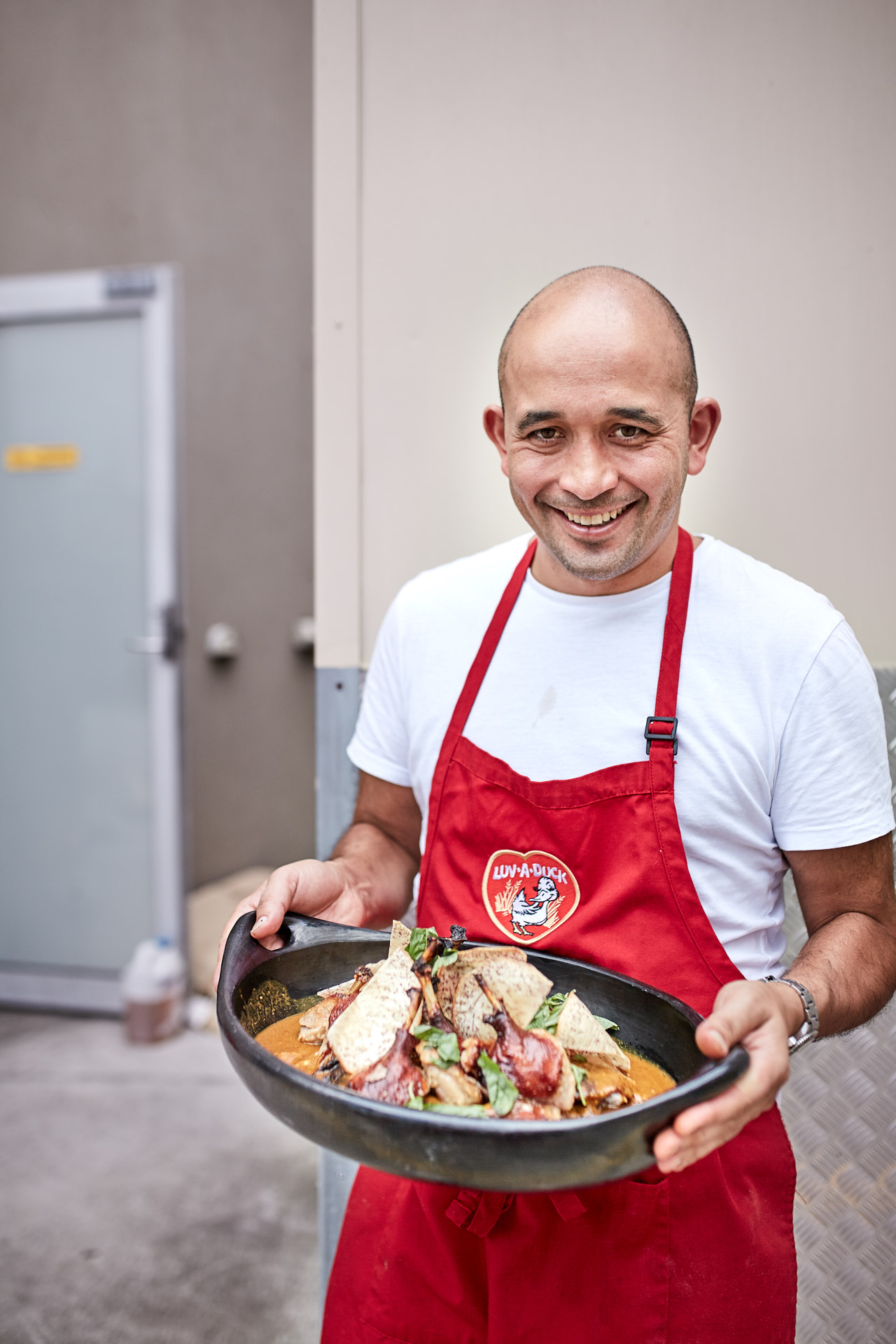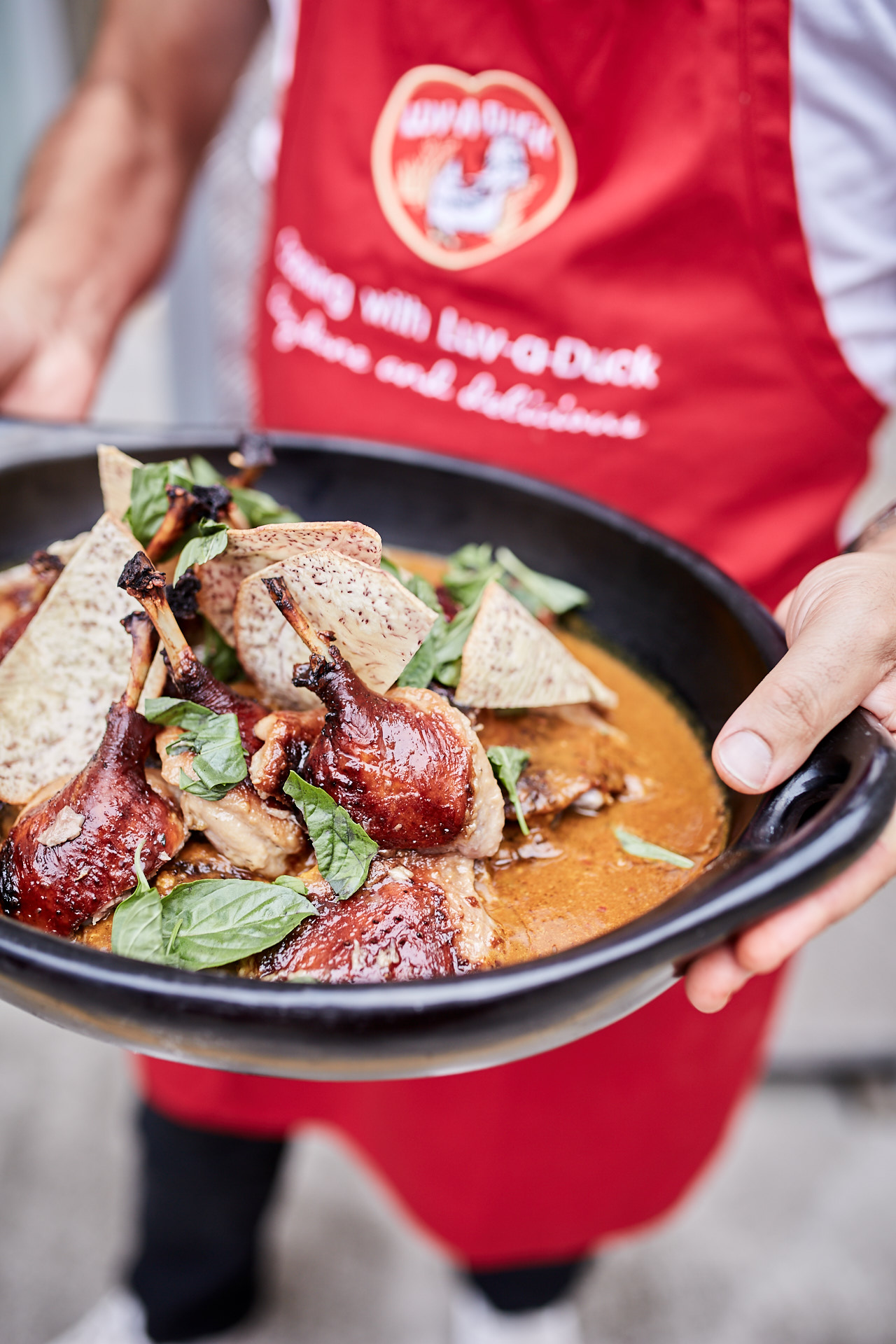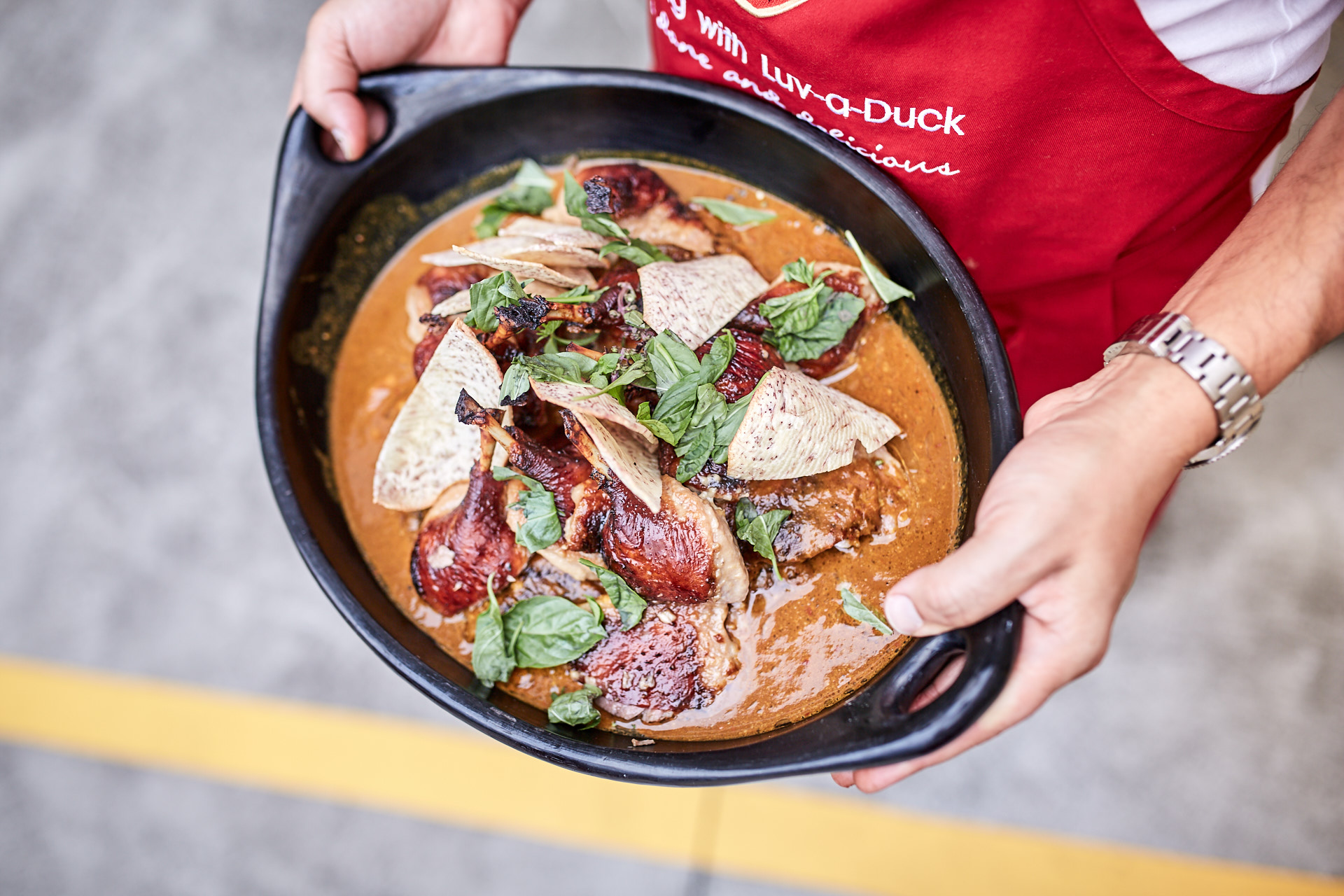 Duck Braised in Coconut
By Chef Adam D'Sylva
15 Duck Legs
Marinade:
1 litre Healthy Boy Soy Sauce
100g caster sugar
1 tbsp finely crushed white peppercorns
1 mandarin or orange peel
Duck Braise:
2 400ml tins coconut milk
1 red banana chilli, split
4 lime leaves
1 lemongrass stalk, crushed
Ginger trimmings
To Serve:
Your choice of yellow curry sauce, steamed jasmin rice, coriander leaves or taro chips.

1. Combine marinade ingredients until sugar is dissolved. Marinate duck legs in mixture for 24hrs.
2. Place milk, lime leaf, lemongrass, chilli, ginger in tray.
3. Place duck legs in a row skin side up.
4. Cook at 140° 100% heat for 1 ½ hours, until golden and tender.
Serves 15.
---
Like Like can lead to Love...
---
Also Recommended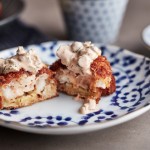 Dan Hong's Garlic Bread Prawn Toasts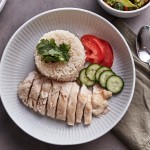 Thermomix Hainanese Chicken Rice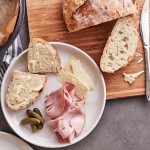 Adrian Richardson's No Knead Sourdough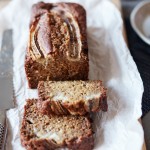 Banana Bread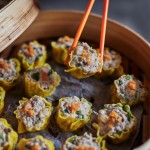 Siu Mai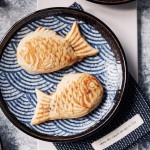 Taiyaki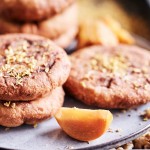 Fried Persimmon Cakes (Shi Zi Bing)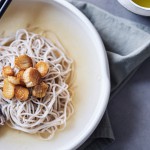 Vegan Scallops with Soba Noodles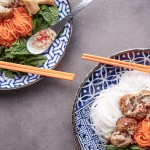 Ginger Pork Meatball Rice Vermicelli Bowls
---
---
Shellie Froidevaux
All content on this site by Shellie Froidevaux, otherwise known as Iron Chef Shellie. Her skills include food styling in her kitchen studio, lifestyle and travel photography across Australia, restaurant photography on location, styling and shooting social media for her clients, recipe development with love and photography workshops for people with discerning tastes :)
---
Copyright Please
All images and content on this site are protected by copyright. Written permission is required from the author if you wish to use any material anywhere on this website. Please be nice, please respect my creative work and hard work.
&copy 2015 Shellie Froidevaux.