Spiced Fig & Orange Cheesecake
"Saturday night was a family affair, last gathering together before my parents jet off overseas. I offered to make dessert and decided I'd try yet another cheesecake recipe from the Australian Woman's Weekly Cheesecake book. Oh what a story to tell! Usually when doing a cheesecake mum taught me to cover the base of the..."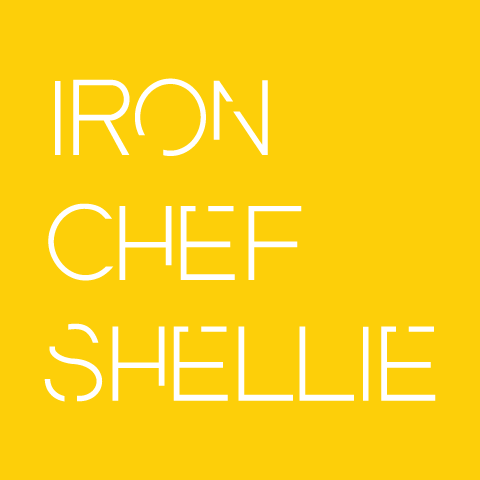 Spiced Fig & Orange Cheesecake
Saturday night was a family affair, last gathering together before my parents jet off overseas.
I offered to make dessert and decided I'd try yet another cheesecake recipe from the Australian Woman's Weekly Cheesecake book.
Oh what a story to tell!
Usually when doing a cheesecake mum taught me to cover the base of the springform tin with glad wrap then put the biscuit base, etc. So I did all of this and it wasn't until I was about to put it in the oven I thought "Oh frick! The glad wrap is going to melt!!" So operation scoop the cheesecake out of the tin begun, with the assistance of mum, then we wash and greased the tin and then it could finally bake!
However, it was a delicious cheesecake and I had a funny story to tell that night! I think I should have chopped the figs a lot finer but it was still yum!
Ingredients were quite expensive though so won't be making this one too often!
80g brazil nuts
125g plain sweet biscuits
80g butter, melted
1 cup orange juice
250g finely chopped dried figs
1 cinnamon stick
pinch ground clove
Filling
250g cream cheese, softened
1 tablespoon finely grated orange rind
165g cup caster sugar
250g marscarpone
2 eggs, separated
1. Grease 22cm springform tin.
2. Process nuts and biscuits until fine. Add butter; process mixture over base of tin. Place tin on over tray; refrigerate for 30 minutes.
3. Preheat oven to 160 degrees or 140 degrees fan forced.
4. Combine juice, figs, cinnamon and cloves in small saucepan; simmer, uncovered, 10 minutes or until most of the juice has been absorbed. Discard cinnamon stick. Spread fig mixture over crumb base in tin.
5. Make filling by beating cream cheese, rind and sugar in medium bowl with electric mixer until smooth. Add mascarpone and yolks; beat only until combined. Beat egg whites in small bowl with electric mixer until soft peaks form; fold into cheese mixture.
6. Pour filling over fig mixture; bake about 1 hour + 15 mins. Cool in oven with door ajar.
7. Refrigerate cheesecake 3 hours or overnight. Serve dusted with sifted icing sugar, if desired.
Serves 12.
Eh Voila! Bon Appétit!
---
Like Like can lead to Love...
---
Also Recommended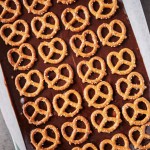 Salted Pretzel Brownies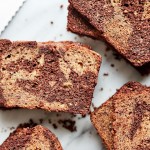 Banana and Chocolate Bread
Have You Met Maria?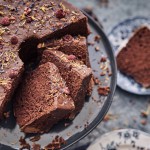 Chocolate Chiffon Cake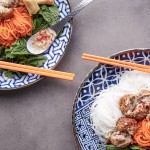 Ginger Pork Meatball Rice Vermicelli Bowls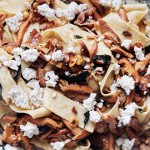 Pine Mushroom Pasta with Bacon & Sage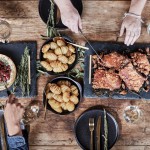 Daylesford Food Photography Workshop with Maxwell & Williams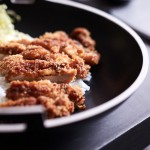 Chicken Tonkatsu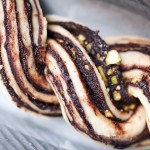 Ten Years On with Chocolate Krantz Cake
---
Shellie Froidevaux
All content on this site by Shellie Froidevaux, otherwise known as Iron Chef Shellie. Her skills include food styling in her kitchen studio, lifestyle and travel photography across Australia, restaurant photography on location, styling and shooting social media for her clients, recipe development with love and photography workshops for people with discerning tastes :)
---
Copyright Please
All images and content on this site are protected by copyright. Written permission is required from the author if you wish to use any material anywhere on this website. Please be nice, please respect my creative work and hard work.
&copy 2015 Shellie Froidevaux.