Gourmet Living – A Suburban Gourmet Paradise
"For me, gourmet food stores are like Disneyland. There are always new wondrous things I've never tried before. Gourmet Living is now a foodie's paradise in Melbourne's eastern suburbs."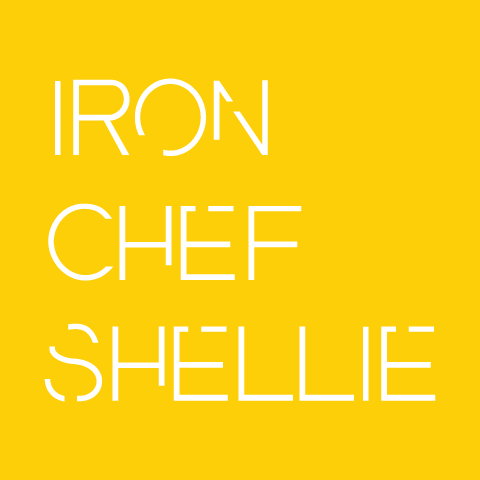 Gourmet Living – A Suburban Gourmet Paradise
For me, gourmet food stores are like Disneyland. There are always new wondrous things I've never tried before. My eyes light up, and my wallet cries out in fear. I'm usually one that buys something if I haven't seen it before, even though I probably don't have any idea what I'll use it in. Other times, I'm there for a specific purpose, and will try to refrain from buying things new amazing sounding things. It's a hard battle, it's like someone with a shoe addiction going into a massive shoe emporium.
Gourmet Living is one of the latest gourmet food stores to help us create restaurant quality dishes at home. Everything from Milawa mustards, crusty fresh bread, cheese, tableware and flavour packed food hampers. There is a huge range of tasting available around the store to help you decide as well.
Locals from the Templestowe area, Dallas and chef wife Rebecca McMillian, along with restauranteurs Ken and Jill Taylor at adjacent restaurant The Living Room, have come together to offer locals an amazing range of premium food and wine products.
I managed to ask Rebecca a few questions about the store;
What prompted you to open the store?
Being a chef, I have always felt strongly about Australian products and gourmet foods. When the opportunity came about to extend our business next door, my partners and I decided a Gourmet Food Store was the way to go. We felt there was a need for it in Templestowe. The village is made up of many restaurants and cafes so we felt that a food store would fit in quite well. I had many many brands in mind from the word go. Brands that I knew weren't easily accessible for people in outer suburbs of Melbourne I wanted to bring then into one place…..They're mostly all my favourites too! Melbourne has such a strong foodie scene, we basically wanted to extend this out to the suburbs!
Is ingredient matching/recommendation a service you offer? For example, if I was wanting to throw a party of lots of little nibbles, but wasn't sure what to put on or with my cheeseboard, could someone help me out?
When customers visit us and are unsure about anything, we help them through the various options available and what will suit them best. We explain how to use a product and what to use it with, we even offer many tastings on a daily basis. All of our team members have hospitality experience and substantial food knowledge. We even offer recipe cards instore and have recently started posting recipes on Facebook.
What are the top 5 selling products?
The top selling product is Kyneton Basil Infusion Extra Virgin Olive Oil. This product has been walking out the door! Coming into summer this oil is perfect for drizzling on almost any salad but in particular is amazing on a traditional Caprese Salad of tomatoes and Buffalo mozzarella. The whole range of Kyneton Olive Oils have such beautiful flavours, they are bold yet not too overpowering for a dish. They come in Ginger, Lemon, Herb, Basil, Garlic and Chilli Infused.
Unforgettable Products Lemon and Passionfruit Curds are the next best sellers. These curds, hand-made in Warrandyte, have the most gorgeous flavour to them. They are perfect with petite French Vanilla Meringues also by Unforgettable Products.
We have had an overwhelming response to Rozas Blue Cheese and Macadamia Dip. It's running out each week! Rozas Gourmet Sauces are based in Brisbane where they produce their whole range in their family home.
Tar10 Sticky Figs are the next best sellers Tar10 products are made in Gresford NSW. These sticky figs are perfect as an accompaniment for any cheese.
Mount Zero Kalamata Olives are definitely a strong moving products. People seem to be quite familiar with Mount Zero these days and their Kalamata Olvies are extremely plump and juicy.
Is there something you guys stock that no one else stocks?
There are many products stocked in store people cannot get close by, such as Milawa Mustards, Rozas Gourmet Sauces, Nagambie Gold Extra Virgin Olive Oil and She Tea.
With Christmas on its way, what can you offer customers?
We create Gourmet Gift Boxes with either a selection of products of your own choice or a compilation of our favourites. These are the perfect gift for Christmas especially when you are unsure what to buy them! We also put hampers together in wooden, rustic crates. We have a range of exciting Christmas Pudding, Panforte, Pannetone and Biscuits coming in over the next couple of weeks. Gourmet Living is also taking pre orders for Christmas hams from istra Smallgoods and Pasture Perfect Pork. Pre orders must be in by 18th December.
When can we expect the online shop to be open?
We are hoping that the online store will be up and running just in time for Christmas.
Gourmet Living
17a Anderson Street, Templestowe
Phone: (03) 9846 5375

Website: www.gourmetliving.com.au
Twitter: @gourmet_living
Facebook: facebook.com/GourmetLiving
---
Like Like can lead to Love...
---
Also Recommended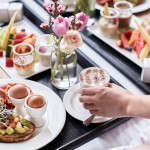 My Memorable Melbourne Moments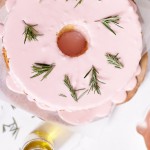 Chiffon Cake with Olive Oils from Spain
Tartine Bakery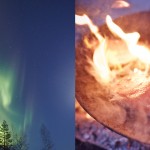 Scandinavian Arctic Gourmet Tour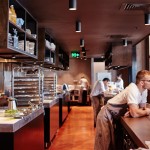 Noma Australia
Smith + Singleton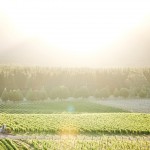 Prosecco and Pasta in Northeast Victoria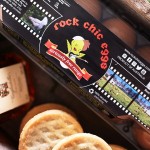 The Best Christmas Eggnog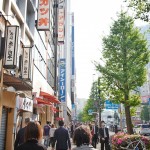 Japan Eats : Tokyo, Nagoya, Kyoto & Osaka