Chai Cupcakes
"I just adore chai, and I love making cupcakes. When I found the recipe for these bad boys, I knew I had to make them!"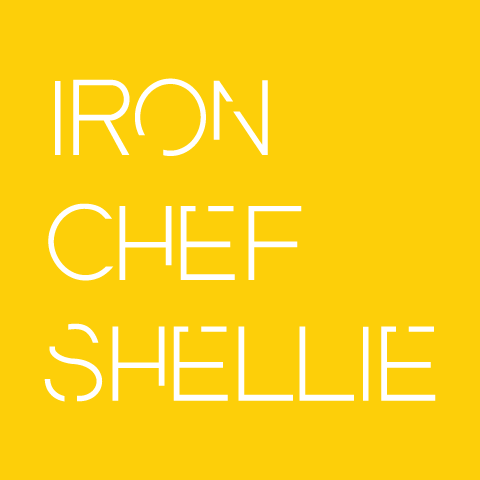 Chai Cupcakes
I finally decided to have my house warming on the weekend. It was about 4.5 months after I moved in. Even though I held a big party before the house warming, it was more for family, and family friends who haven't seen the place before. I ended up inviting so many people I kind of forgot who I invited. It was like a surprise party every time I opened the door! I didn't know who it was going to be. I highly suggest you do the same, it was a lot of fun 😛
I had about 30 people crammed in there at one point… pretty impressive, since no one spilled out into the backyard. Of course, everyone was hovering around the food though! Apart from frantically cleaning the house, I was madly cooking up a storm. Luckily my Mum and aunt also helped a lot, and with surprise dishes from April, Kat and my cousins it turned into a very impressive spread. Daisy who had been to high tea before coming said our food was better, and my aunty also said it was better than any high tea she had been to!
Chai Cupcakes
2013-04-29 20:52:07
Ingredients
125 g (4.4oz) Plain flour
25 g (0.9oz) Pure cocoa powder, plus extra for dusting
25 g (0.9oz) Instant chai tea mix for the cupcakes
1 tsp Baking powder
0.25 tsp Fine salt
100 g (3.5oz) Unsalted butter, softened for the cupcakes
150 g (5.3oz) Caster sugar
2 Large eggs
0.5 tsp Vanilla extract
80 ml (2.8fl oz) Milk
200 g (7.1oz) Unsalted butter, softened for butter-cream frosting
50 g (1.8oz) Instant chai tea mix for butter-cream frosting
60 g (2.1oz) Icing sugar, plus extra for dusting
1 Orange - finely grated zest
Instructions
Preheat the oven to 180°C (fan 160°C)/350°F/gas mark 4. Line a 12-cup muffin tin with cupcake papers.
Combine the flour, cocoa, chai mix, baking powder and salt in a bowl, and mix together.
In a large mixing bowl, cream the butter and sugar together, using an electric hand whisk on medium speed. This will take about 3 minutes. Add the eggs one at a time and beat in well. Then stir in the vanilla.
With the whisk on low speed, alternately add the flour mixture and milk to the creamed butter mixture and beat until well combined and smooth.
Fill the cupcake cups with this batter up to three-quarters full. Bake in the preheated oven for about 15 minutes or until risen, and an inserted skewer comes out clean. Let the cupcakes cool completely on a wire rack before frosting.
For the frosting, combine all the ingredients in a bowl and mix with a wooden spoon until smooth. Refrigerate until the cakes have cooled.
Spread or pipe the frosting on top of the cupcakes and, if you like, sprinkle with extra cocoa powder and icing sugar to decorate.
Iron Chef Shellie https://ironchefshellie.com/
---
Like Like can lead to Love...
---
Also Recommended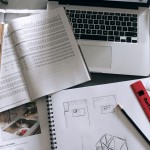 Kitchen Reno – Chapter One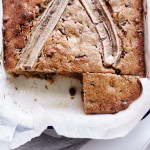 Banana Chocolate Cake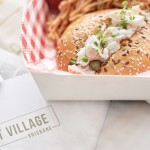 Lobster Rolls Inspired By Peters Square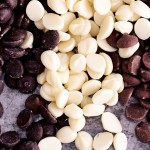 Olive Oil Chocolate Chip Cookies
---
Shellie Froidevaux
All content on this site by Shellie Froidevaux, otherwise known as Iron Chef Shellie. Her skills include food styling in her kitchen studio, lifestyle and travel photography across Australia, restaurant photography on location, styling and shooting social media for her clients, recipe development with love and photography workshops for people with discerning tastes :)
---
Copyright Please
All images and content on this site are protected by copyright. Written permission is required from the author if you wish to use any material anywhere on this website. Please be nice, please respect my creative work and hard work.
&copy 2015 Shellie Froidevaux.