Pear, Raspberry & Amaretto Cake
"This cake came about as I didn't have certain ingredients in the recipe at home. It was a pretty cake that I wanted to make, but my pantry and liquor cabinet lacked certain supplies. The result was even better than I could have hoped for!"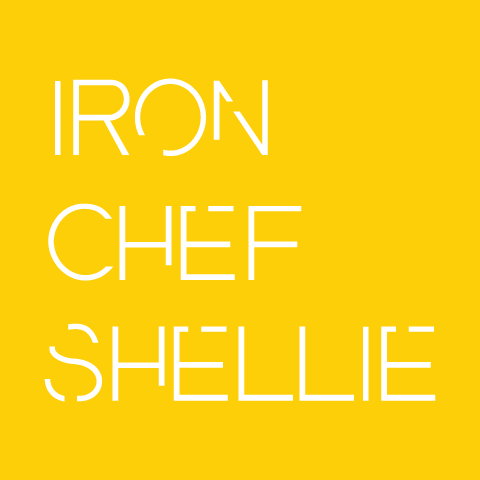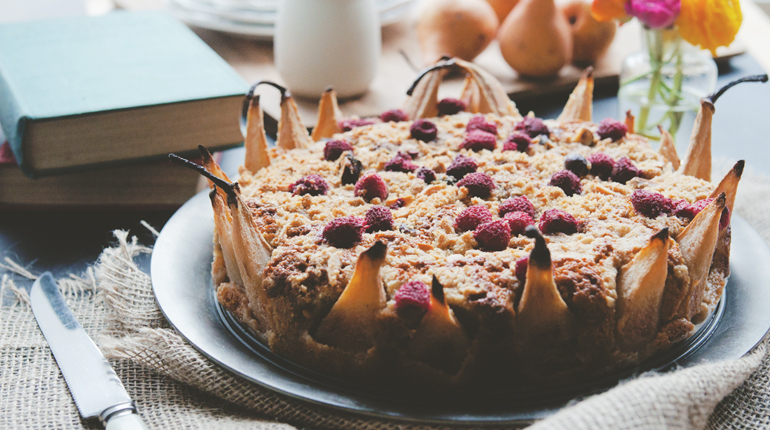 Pear, Raspberry & Amaretto Cake
This cake came about as I didn't have certain ingredients in the recipe at home. It was a pretty cake that I wanted to make, but I didn't have this, or that and I didn't want to go and spend money on booze… or quite frankly, leave the house. So I just used what I could find around the house to make the recipe work, and then BOOM. This baby was born. A damn, mighty fine tasting baby at that too. Something about the Amaretto that makes it incredibly moreish.
Editing these photos, I realised, some chunks of dark chocolate would have made this cake even better. Maybe when you make it, you should add some in 😉
Pear, Raspberry & Amaretto Cake
2014-06-23 05:10:25
Ingredients
100g unsalted butter, chopped softened
165g (3/4 cup firmly packed) brown sugar
2 eggs
200g yoghurt
200g (1 1/3 cups) self-raising flour
100g ground almonds
3/4 teaspoon bicarbonate of soda
160ml (2/3 cup) Amaretto
7 firm pears, peeled
150g fresh or frozen raspberries
Crumble Topping
2 tablespoons self-raising flour
75g ground hazelnuts
1/4 teaspoon ground cloves
100g cold unsalted butter, chopped
55g (1/4 cup) raw sugar
55g (1/3 cup) blanched almonds, halved, lightly roasted
Instructions
To make crumble, place all ingredients except blanched almonds in a bowl. Using your fingertips, rub in butter until mixture forms small clumps. Stir in blanched almonds, then refrigerate until needed.
Preheat oven to 170C. Grease a 26cm springform pan, then line the base with baking paper. Using an electric mixer, beat butter and sugar until pale and fluffy. Add eggs, one at a time, beating until each addition is just combined. Beat in yoghurt until just combined. Sift the flour with ground almonds, bicarbonate of soda and 1/2 teaspoon salt over batter; don't stir yet. Add Amaretto, then stir until ingredients are just combined.
Quarter pears, then, using a knife, cut out the core. Place pears upright around the edge of the pan to form a snug ring. (Use a couple of small glasses to hold the pears in place while you are positioning them; you may have a couple of pieces left over depending on their size.)
Spoon half the batter into the centre of the pan, dot with half the raspberries, then spoon over the remaining batter. Level batter within pear ring; batter will spread between the pears when the cake is baked. Scatter over crumble, also scattering between pears. Bake for 30 minutes on the bottom shelf of the oven. Cover with a sheet of baking paper to prevent over-browning, then bake for a further 30 minutes. Scatter over remaining raspberries and bake for a further 10 minutes or until a skewer inserted into the centre of the cake comes out clean.
Cool cake in pan for 2 hours. Serve warm or at room temperature with cream if desired.
Iron Chef Shellie http://ironchefshellie.com/
---
Like Like can lead to Love...
---
Also Recommended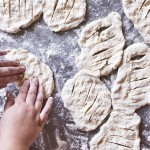 Easy Flatbreads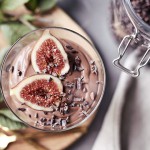 Chocolate Tofu Mousse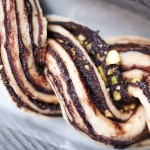 Ten Years On with Chocolate Krantz Cake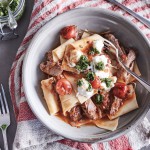 Lamb Shank Ragu with Salsa Verde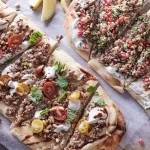 Lamb Pizza Two Ways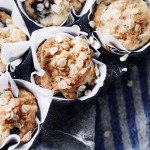 Blueberry Oat And Yoghurt Muffins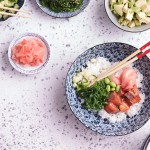 DIY Poke Bowls
The Miele Experience Kitchen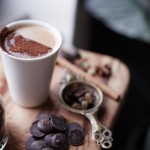 Fresh Winter Food Ideas