Fried Persimmon Cakes (Shi Zi Bing)
"A great recipe to use up an abundance of persimmons. A popular street snack from Xi'an, China."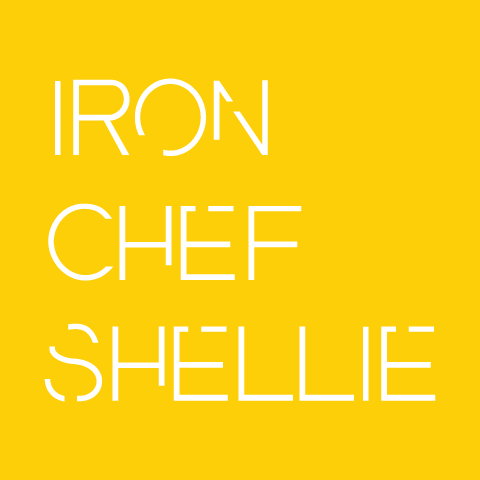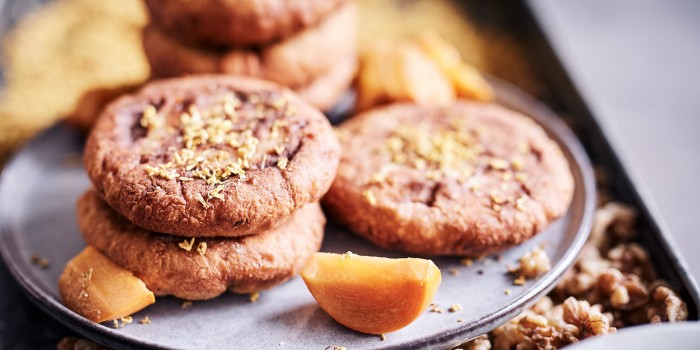 Fried Persimmon Cakes (Shi Zi Bing)
I made these back in May last year, and whilst churning my way through the mountains of client processing, I'm finding folders on my hard drive that have gone unloved. This is one of them!
I found this recipe back when SBS used to publish a food magazine, Feast. The recipes are now archived on their website. I decided to give these a go as Ewen used to travel a lot in China back before I met him. I thought I would surprise him with a treat he hadn't had in a while and he was impressed! Of course they weren't AS good as as they were in China, but he was very grateful for my efforts. These are a popular street snack found in Xi'an, and a great recipe to use up persimmon if you have an abundance.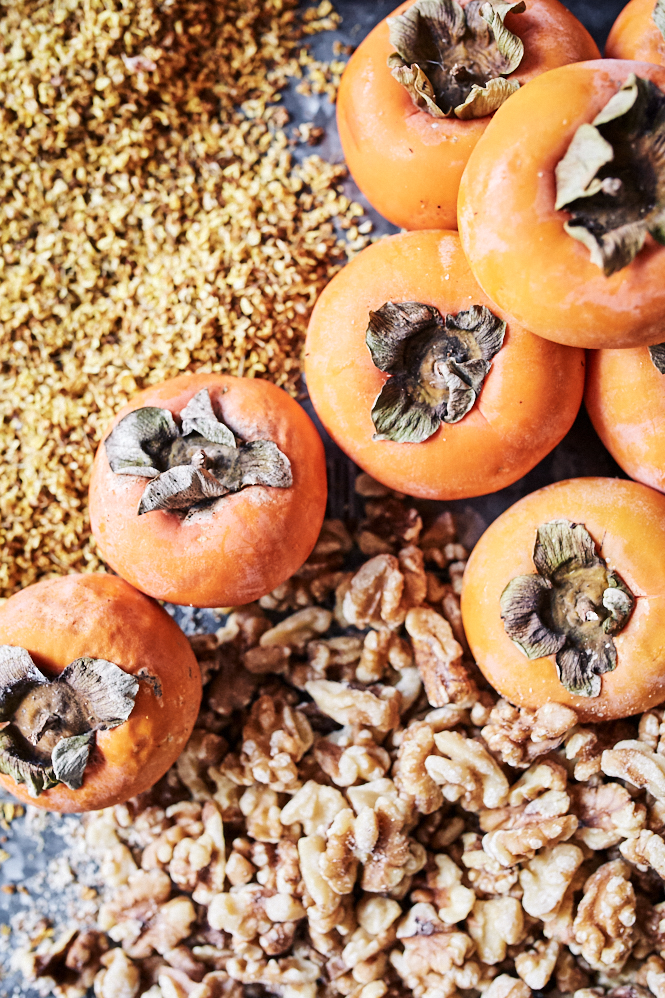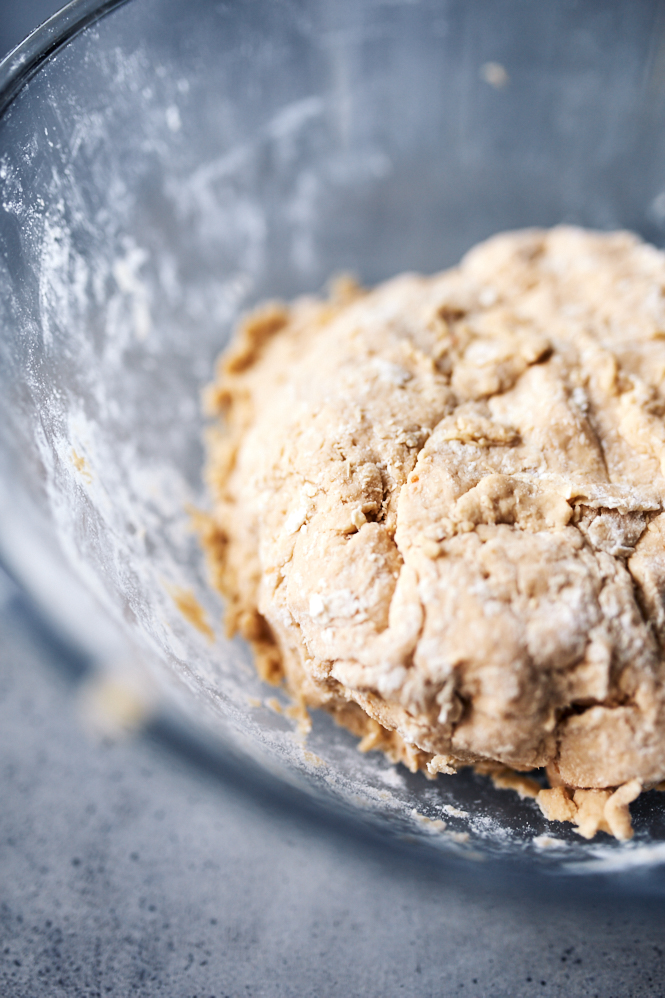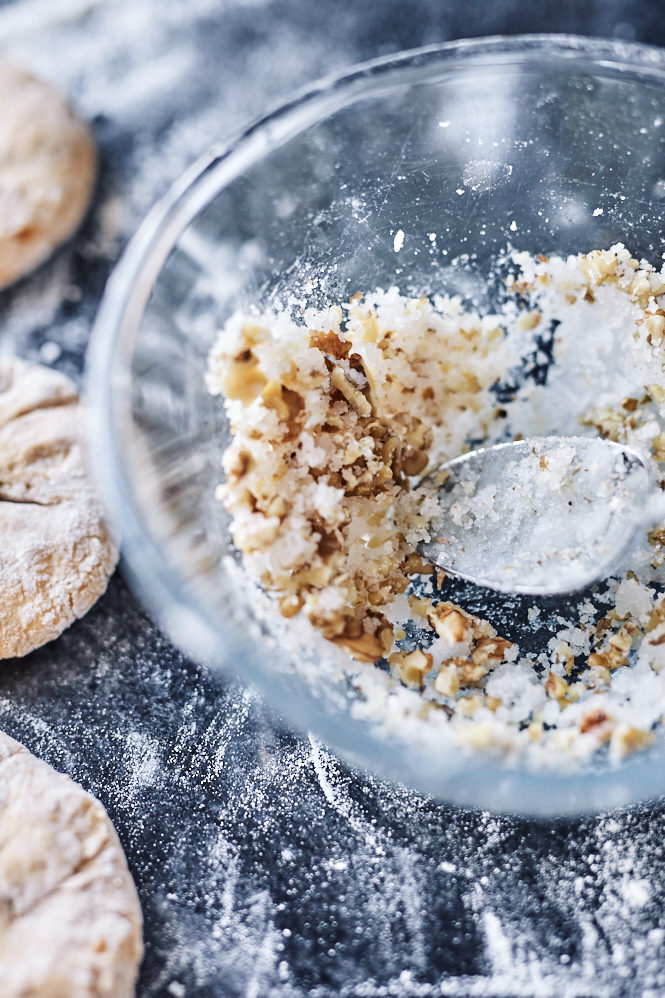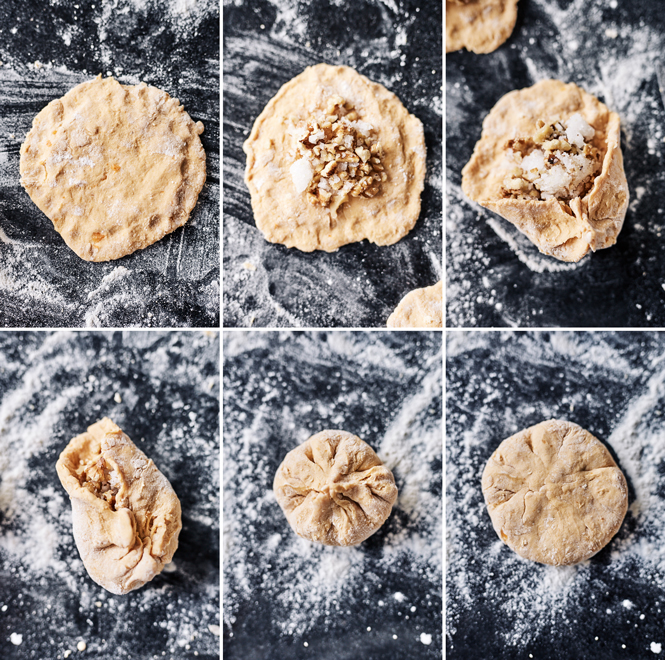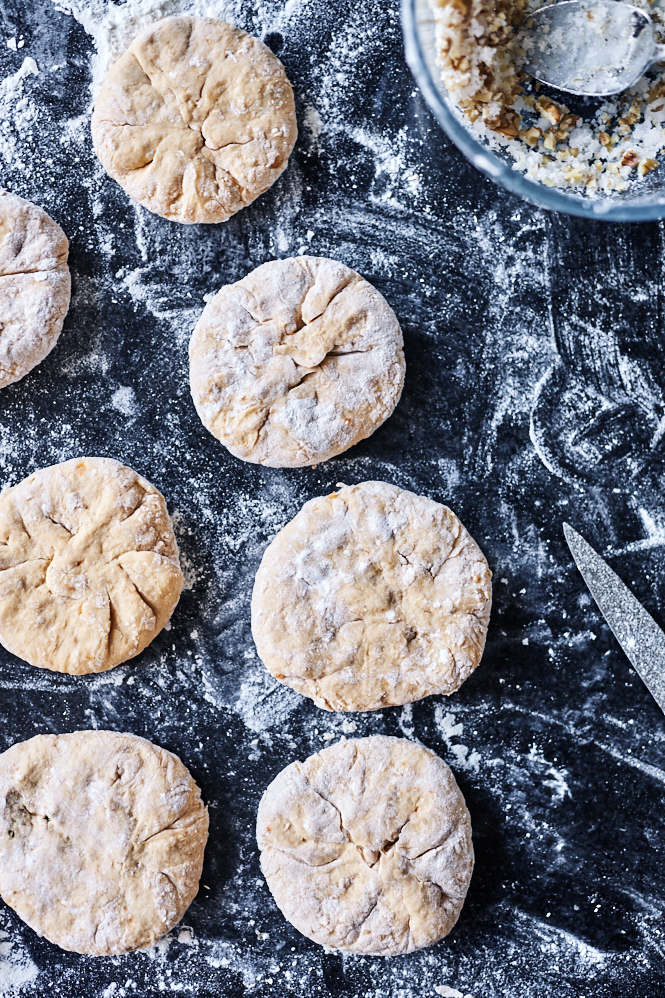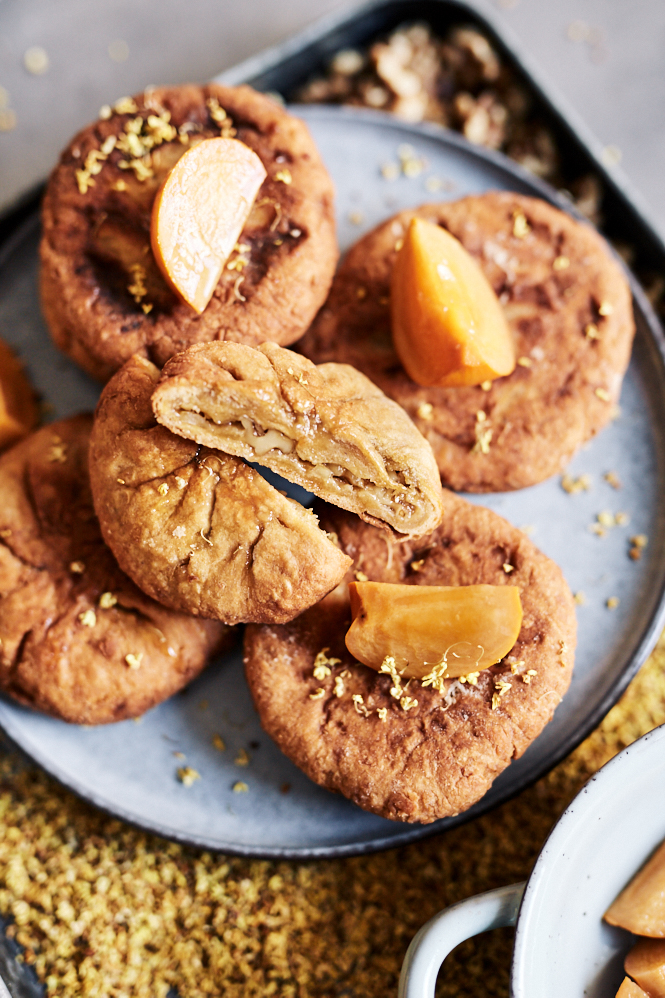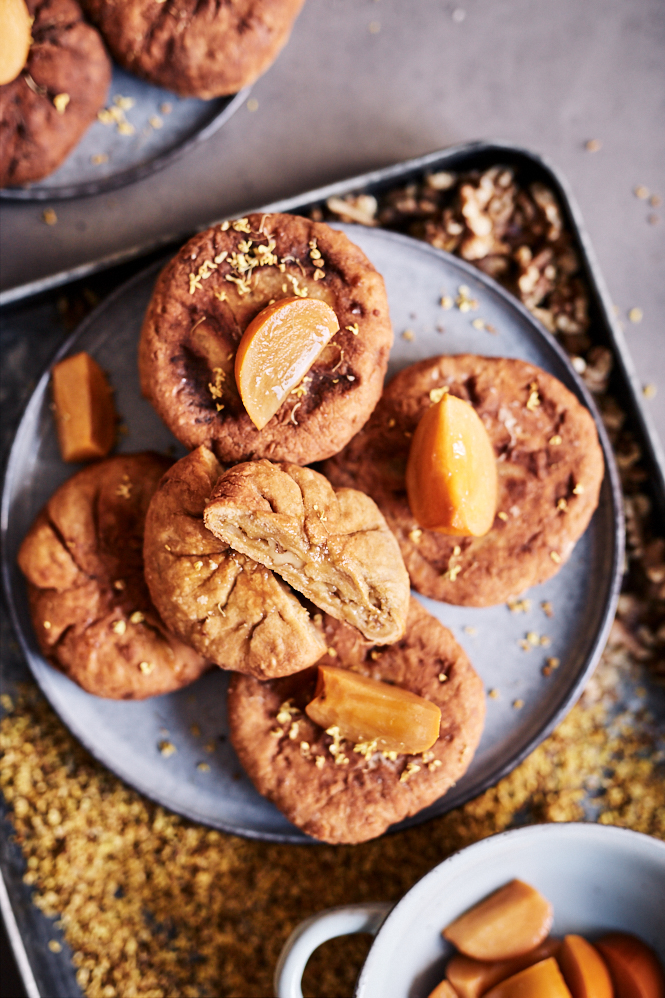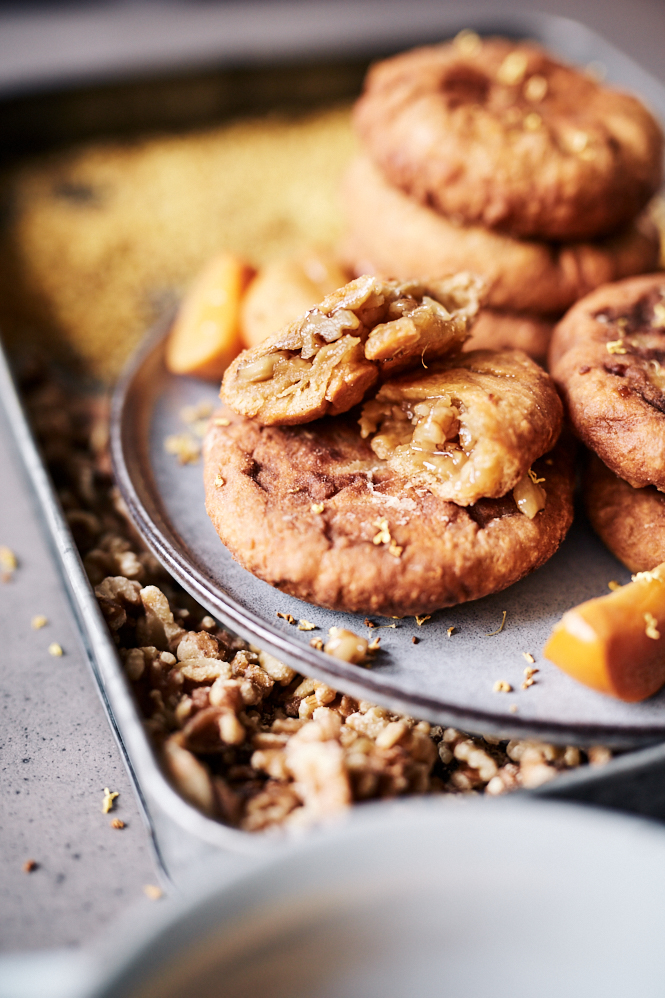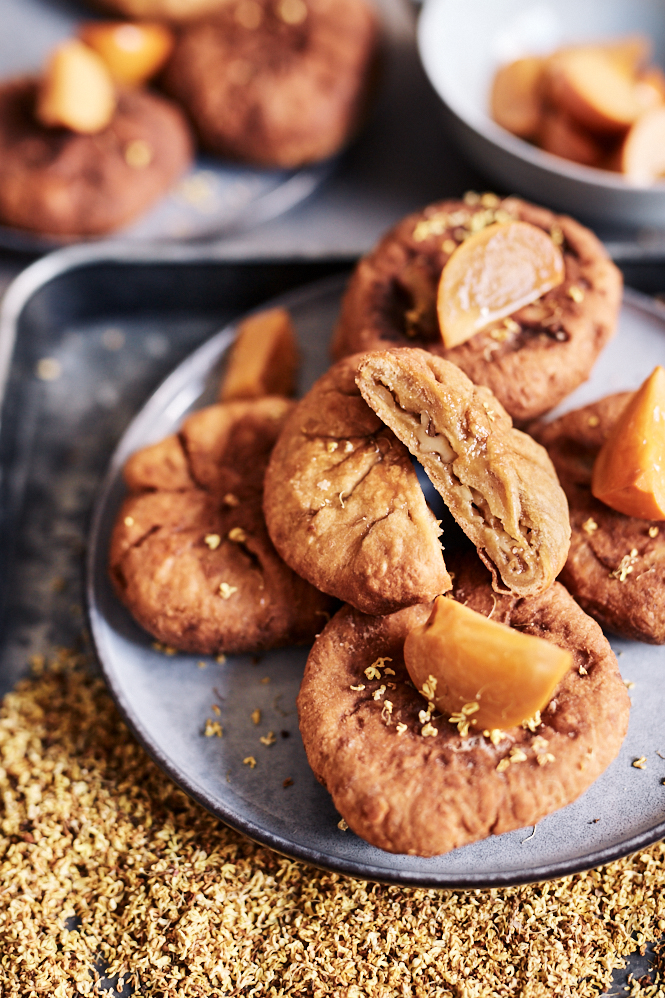 Persimmon Cakes (Shi Zi Bing)
150g (⅔ cup) caster sugar
3 tsp rosewater
125g (¼ cup) chopped walnuts
2 ripe persimmons, peeled, seeded
675g (4½ cups) plain flour, sifted
vegetable oil, to shallow-fry
dried osmanthus flowers (optional), to serve
Poached Persimmons
165 g (¾ cup) caster sugar
2 ripe persimmons, seeded, cut into wedges
To make poached persimmons, place sugar in a saucepan, cover with 500 ml water and bring to a simmer over medium heat, stirring to dissolve sugar. Add persimmon wedges and place a small plate on top of them to keep submerged in poaching liquid, adding a little extra water to cover if necessary, and cook for 5 minutes or until softened. Remove pan from heat and allow to cool in liquid.
Meanwhile, combine sugar and rosewater to make a paste. Stir through walnuts. Set aside.
Place whole persimmons in a food processor and process to a smooth purée. Place 500 ml purée in a large bowl. Add 600 g flour, mixing until combined. Gradually add enough of the remaining 75 g flour until dough can hold its shape – it should still be quite sticky. Using floured hands, knead dough in bowl until smooth. Cover with plastic wrap and leave to rest for 30 minutes.
Turn dough out onto a heavily floured work surface and divide into 10. Shape one piece into a ball, pressing down with palm to flatten slightly, then roll out to a disc approximately 11 cm in diameter. Using your fingertips create a thinner 1 cm border around the edge. Place some of the reserved walnut filling into the centre of the disc, then draw up edges to enclose filling, pinching to seal. Gently flatten with the palm of your hand. Repeat with remaining dough and walnut filling.
Fill a large frying pan 1 cm-deep with oil and heat over low heat. Working in 2 batches, cook cakes, covered and turning halfway, for 20 minutes or until filling has melted and dough is golden and cooked through. Drain on paper towel. Place cakes on plate and serve warm with poached persimmon and dried osmanthus flowers.
---
Like Like can lead to Love...
---
Also Recommended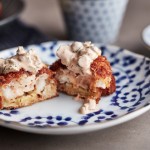 Dan Hong's Garlic Bread Prawn Toasts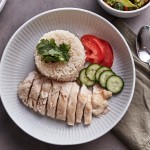 Thermomix Hainanese Chicken Rice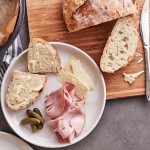 Adrian Richardson's No Knead Sourdough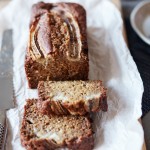 Banana Bread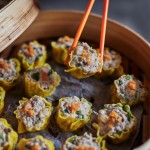 Siu Mai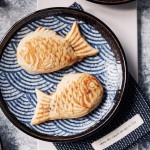 Taiyaki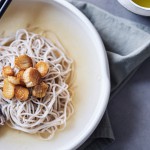 Vegan Scallops with Soba Noodles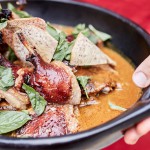 Duck Braised in Coconut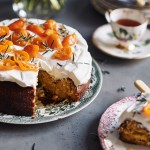 Kumquat and Rosemary Cake
---
---
Shellie Froidevaux
All content on this site by Shellie Froidevaux, otherwise known as Iron Chef Shellie. Her skills include food styling in her kitchen studio, lifestyle and travel photography across Australia, restaurant photography on location, styling and shooting social media for her clients, recipe development with love and photography workshops for people with discerning tastes :)
---
Copyright Please
All images and content on this site are protected by copyright. Written permission is required from the author if you wish to use any material anywhere on this website. Please be nice, please respect my creative work and hard work.
&copy 2015 Shellie Froidevaux.