Beef ravioli with tomato sauce
"Mid-week cooking is back! Although it nearly wasn't as I was quite tired from running the household with my parents away for 4 weeks. The lucky ones are holidaying in Europe whilst I look after the house and not try to burn it down! Last time they left me the freezer blew up and I..."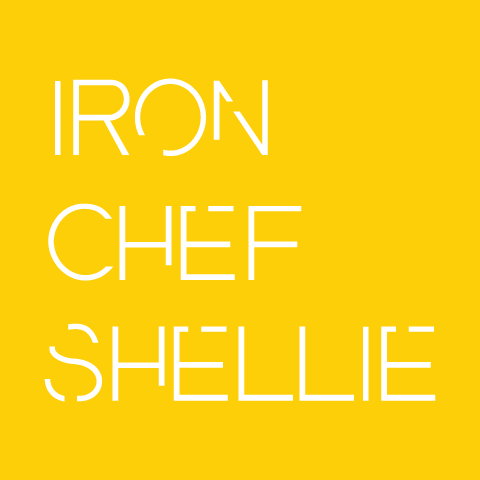 Beef ravioli with tomato sauce
Mid-week cooking is back! Although it nearly wasn't as I was quite tired from running the household with my parents away for 4 weeks. The lucky ones are holidaying in Europe whilst I look after the house and not try to burn it down! Last time they left me the freezer blew up and I was left with discarding smelly seafood, good meat and yummy dumplings! Hoping that doesn't happen again!
I decided to try this recipe from the taste website.
Mum had frozen some bolognaise sauce for me so that made my life a whole lot easier. I couldn't find any gowgee wrappers, but I found dim sim wrappers and they tasted just like ravioli pasta should! The only problem is they came in a square shape and I wanted circles, so I got out the scone cutter and worked my magic.
My boyfriend who is Italian and has been eating pasta since he came out of the womb said it was delicious! I think the key to make this recipe a success is to have a good bolognaise sauce.
They weren't too hard to make, I'm glad I wasn't going to go with my original plan and get Latina raviolis, because these tasted sooooooo good!
I highly recommend you try these!!
2 cups bolognaise sauce (from Spaghetti Bolognaise)
275g packet gow gee pastry wrappers
2 tablespoons olive oil
1 onion, finely chopped
1 large garlic clove, crushed
400g can diced Italian tomatoes
1 1/2 teaspoons Maggi Beef Stock
3/4 cup water
1/3 cup shredded fresh basil leaves
extra fresh basil leaves, to garnish
1. Place 1 1/2 teaspoons of bolognaise sauce in the centre of 15 gow gee wrappers. Brush edges lightly with water. Top with another wrapper and seal. Place in a single layer on 2 lined trays.2. Heat oil in a saucepan over medium heat. Cook onion and garlic for 4 to 5 minutes or until golden. Add tomatoes, stock and water. Bring to the boil
3. Reduce heat and simmer, uncovered, for 10 to 15 minutes or until thickened slightly. Remove from heat. Stir in basil
4. Bring a large saucepan of salted water to the boil. Add ravioli. Cook for 2 minutes. Drain. Spoon over sauce. Garnish with basil leaves. Serve.
Serves 4
Eh Voila! Bon Appétit!
---
Like Like can lead to Love...
---
Also Recommended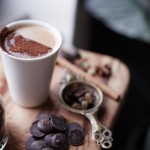 Fresh Winter Food Ideas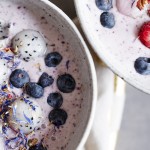 Dragon Fruit Smoothie Bowls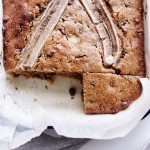 Banana Chocolate Cake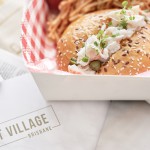 Lobster Rolls Inspired By Peters Square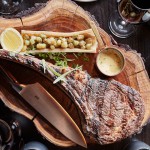 Eating Out: MPD Steak Kitchen
---
Shellie Froidevaux
All content on this site by Shellie Froidevaux, otherwise known as Iron Chef Shellie. Her skills include food styling in her kitchen studio, lifestyle and travel photography across Australia, restaurant photography on location, styling and shooting social media for her clients, recipe development with love and photography workshops for people with discerning tastes :)
---
Copyright Please
All images and content on this site are protected by copyright. Written permission is required from the author if you wish to use any material anywhere on this website. Please be nice, please respect my creative work and hard work.
&copy 2015 Shellie Froidevaux.