Lime, Polenta & Ricotta Cake
"Sometimes things look prettier than they taste. This is one of those things. And in case you think things are always smooth sailing in my kitchen, you are wrong! These unfortunately looked prettier than they tasted, but a few tweaks and it will be gorgeous."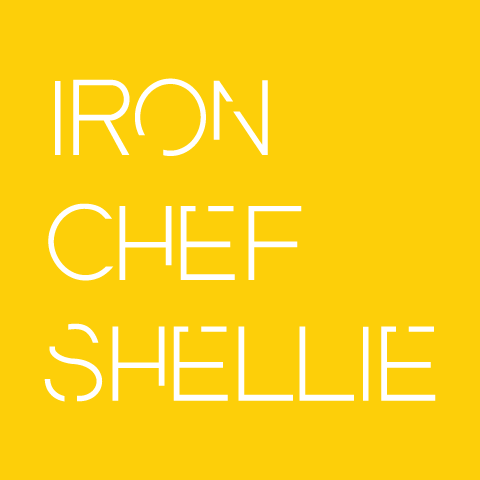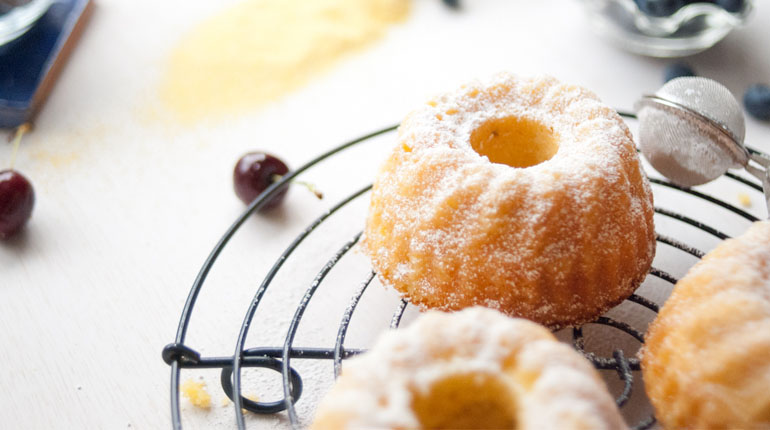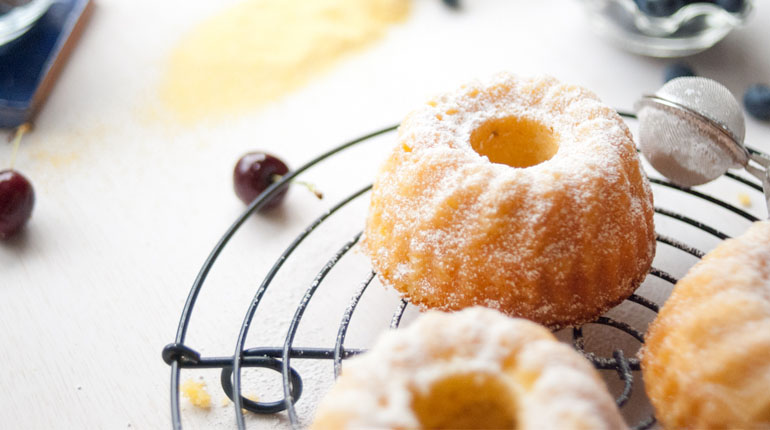 Lime, Polenta & Ricotta Cake
Sometimes things look prettier than they taste. This is one of those things. And in case you think things are always smooth sailing in my kitchen, you are wrong!
I'm always wary of trying recipes from people/books I haven't used before. This is from the cute boys that are
The Blue Ducks.
This recipe seemed like one I should try as I had excess ricotta, a load of limes on hand, all I needed was the polenta. Dad has voiced his disgust for polenta, but I was going to try this recipe anyway and serve it to him. Because, well frankly; I'm a terrible, horrible daughter. 😛
The picture in the book was made using a loaf tin, but it looked *yawn town* boring. It also said it would be more of a firm cake, and should be served with cream and fruit. I didn't want a sad looking loaf cake, so I used the mini bundt tins Mother Christmas got me for Christmas. I had extra mixture so filled some other random moulds to use up the batter. Half of those ended up tipping over in the oven, leaving me with an oven that had a mini explosion!
Measuring out all the ingredients and I didn't really think much, I think I was just in autopilot mode measuring and following. There was a lot of salt though, which of course resulted in a salty cake. I didn't like it at all; I couldn't even finish half a slice. Grandma, who I'm sure was just being polite, said it was good, and she put jam on it as we were also eating scones for afternoon tea. She kept telling me it was good with jam. I'm not convinced 😛
So I've added the recipe anyway and reduced the salt significantly if you still wish to try it! For me, I don't think I'd make it again, I prefer lighter, fluffiercakes.
Lime, Polenta and Ricotta Cake
2014-01-19 03:52:59
Ingredients
110g fine (instant) polenta
200g almond meal
1 tsp baking powder
a pinch of sea salt
200g unsalted butter, at room temperature
180g caster sugar
3 eggs
zest and juice of 3 limes
250g fresh ricotta
Extra ricotta, cream and berries to serve.
Instructions
Preheat the oven to 160 degrees C. Grease a 23cm x 13cm x 8cm loaf pan and line the base and sides with baking paper.
Mix all the dry ingredients in a bowl.
Beat the butter and sugar in an electric mixer until it turns white. Still beating, slowly add the eggs until completely mixed. Then fold in the dry ingredients by hand. Finally, fold in the zest, juice and ricotta. Try and keep the ricotta fairly chunky.
Spoon the mixture into the prepared pan and bake for 40 minutes, or until golden brown. To check if it's cooked, insert a skewer into the centre - if it comes out clean, the cake is ready.
Iron Chef Shellie https://ironchefshellie.com/
---
Like Like can lead to Love...
---
Also Recommended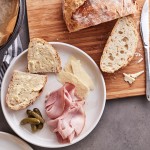 Adrian Richardson's No Knead Sourdough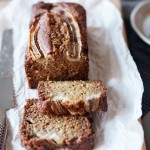 Banana Bread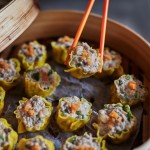 Siu Mai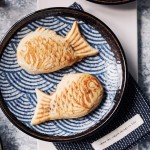 Taiyaki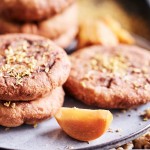 Fried Persimmon Cakes (Shi Zi Bing)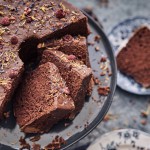 Chocolate Chiffon Cake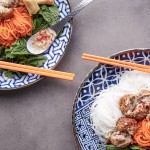 Ginger Pork Meatball Rice Vermicelli Bowls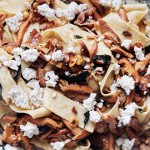 Pine Mushroom Pasta with Bacon & Sage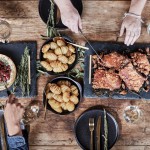 Daylesford Food Photography Workshop with Maxwell & Williams