Current Obsessions ♥ January 2014
"What am I currently obsessed with? • Lime • Pomegranate • Hot Sauce • Mint"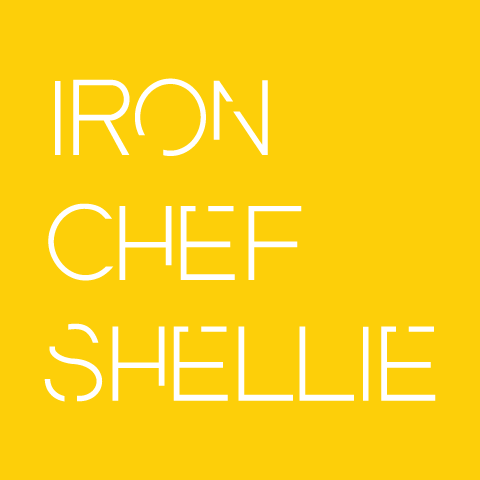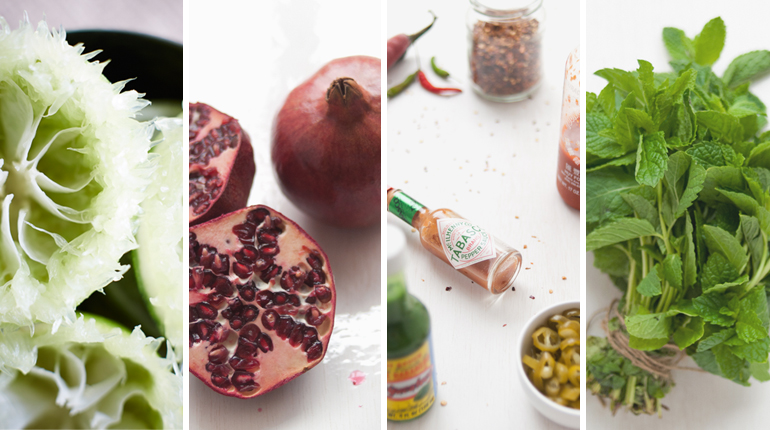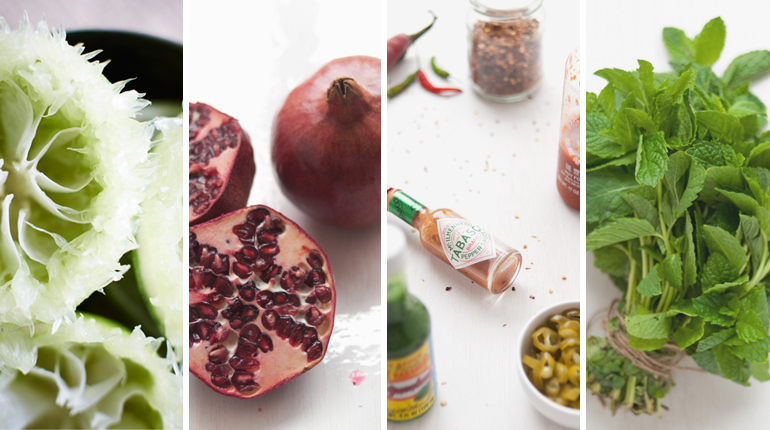 Current Obsessions ♥ January 2014
Photo Credit: Ewen Bell (as part of the Shellie Belly Jelly collaboration)
>> LIMES ♥
I've always had a thing for limes, but after squeezing the absolute guts out of them when working with Ewen just before Christmas, I noticed a different kind of beauty in them. I love putting a squeezed lime half into a glass of water and looking at it tranquilly shimmy its way through the water and around the glass. It looks like some mystical sea creature. It amazes me every time. Every. Single. Time.
I love putting it in my water, in salsa, in anything at the moment. The best part is they are cheap at the moment, so I'm enjoying an abundance of them whilst I can.
>> FRESH MINT ♥
I never used to like fresh mint. Actually really didn't like it. Then I started introducing it into some dishes, like my favourite cous cous salad. It was only a few weeks ago when I added it my pavlova, glass of water with fresh lime, and of course MOJITOS (lime + mint = ♥♥♥) that I had a new found love for it. ESPECIALLY the pavlova, OMG you gotta try that one.
I LOVE the smell of it. If I could just rub it into my skin and call it perfume I would. I also have a chocolate mint plant growing in my garden which was a house warming gift. I'm yet to use that constructively. Any ideas?
>> POMEGRANATE ♥
The jewel of all the fruits. It's one hell of gorgeous fruit to photograph. Messy as all hell but great in that cous cous salad I mentioned earlier. If you have a Thermomix, don't forget the check out the little trick to deseed the buggers easily.
Great in salads, jellies, cakes, you name it. Just do it. Thank me later. #yourewelcome
>> HOT SAUCE / CHILLI / SPICINESS ♥
Currently it's all about the Tabasco. This holiday I've been practically living on toast with smashed avocado, bacon, tomato salsa with coriander and excessive lashing of tabasco.
If it's banh mi, pizza or noodles it's copious amounts of Sriracha and pickled green chilli.
Srirach addicts, you must see this: theoatmeal.com/comics/sriracha
What are YOU currently obsessed with?
---
Like Like can lead to Love...
---
Also Recommended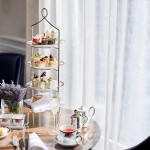 The Langham's Scone Recipe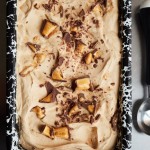 No Churn Honey Caramel Ice Cream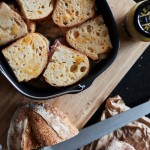 Croque Monsieur Bake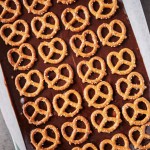 Salted Pretzel Brownies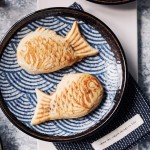 Taiyaki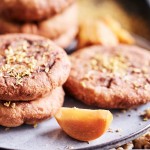 Fried Persimmon Cakes (Shi Zi Bing)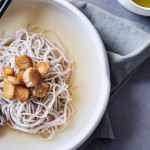 Vegan Scallops with Soba Noodles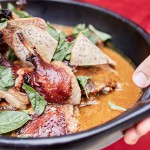 Duck Braised in Coconut
Street Eats Bangkok