#LIMITED6 at Hero Subs
"I am loving the North American food movement taking over Melbourne. I can't get enough of true American BBQ, fried chicken, burgers, and now SUBS! I was invited down to Hero to check our their famous #limited6."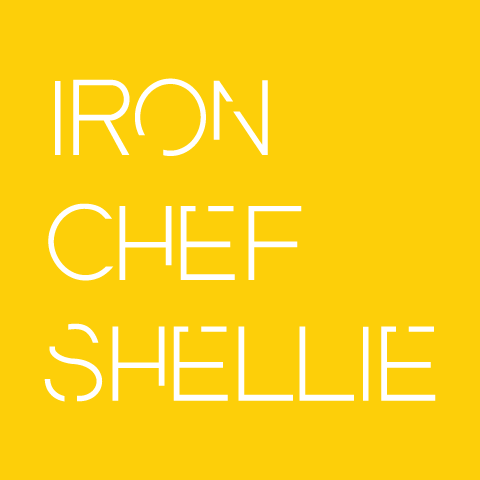 #LIMITED6 at Hero Subs
I am loving the North American food movement taking over Melbourne. I can't get enough of true American BBQ, fried chicken, burgers, and now SUBS!
I was invited down to Hero to check our their famous #limited6. With only 6 of a certain kind of sub made per day, you need to be in quick before they are all gone. The chef releases a new one every two weeks, and I unfortunately JUST missed out on the lobster sub rotation.
It's an awesome idea, and they hope to cover all the parts of the USA with their limited 6 offerings. If I worked in the city, there is no doubt I'd be there to try them all.
Katie and I were joined by Adam who works for owners Michael & Eleena at Brand-Works. They are also the brains behind other great concepts like The Grain Store & Roll'd. Michael was full of knowledge and an absolute delight to share a lot of carbs with 😛 The name "Hero" didn't just come from the sky, it came with a history lesson. Submarine sandwiches (subs) are called different things across the States; Heroes, Hoagies, Grinders, etc. The story goes, in the 1930s, a New York Herald Tribune food writer commented that only a hero could finish off such a massive sandwich. And so the name stuck.
We shared one of the #limited6 with Adam, as well as… well half the menu.
#KIDROYALE Smoked hickory rub slow roasted beef w/ onion jam, honey dijon, baby spinach,finished w/ crispy onion rings
#THROWBACK Veal, pork, orange & fennel meatballs simmered in Nona's homemade sauce w/ baby spinach & shaved Grana Padano
#RETURNOFTHEMAC Gippsland grain fed organic hereford beef, crispy iceberg lettuce, caramelised onion & melted cheddar, wedged w/ sliced gherkins, diced white onions & finished with hero special sauce in a classic white baugette.
#BRKLYN 10 hour pulled lamb, shredded pickle beetroot, baby spinach & herb-whipped feta
The #RETURNOFTHEMAC is like a Big Mac, only classier, and tastier… and well PICKLES! omg I love pickles! I also really enjoyed the #KIDROYALE with the crispy onion rings that provided a nice sweetness to the sub. The meatballs in the #THROWBACK were light, fluffy and Nona's sauce was good. Meatball queen gives them the thumbs up, although Meatball and Wine Bar are still my favourite dining out meatballs. The lamb in the #BRKLYN was so melty and morish.
I really wish I could have tried other subs like the #CATCHER with shrimp or #BYTHEHOUR with pulled pork, but hey, there is always another day. Plus Katie and I were ready to roll out the door by the 3rd half round of subs. We technically ate a whole sub, which made us Heroes!
We had to try the heavenly sounding donuts without leaving though… for.. ummm… research! 😉
#HOTBALLDONUTS with raspberry coulis or chocolate and orange.
Katie and I both preferred the chocolate and orange donut over the raspberry coulis one. The raspberry was nice and tart to counteract the sweet donut, but the chocolate just seem to work better. They are crispy on the outside, whilst remaining soft and fluffy on the inside.
Coffee is served Americano style with St Ali coffee, and coffee cups are decorated with rap lyrics.
Hero is definitely worth a try if you want quality ingredients served in a damn delicious way. And this weekend you can, along with Wonderbao, Gong Cha, Roll'd & Beer Gypsies at Inner City Goodness. It's a block party with vintage stalls, live art installations, yummy food and music.
Check it out here: http://www.innercitygoodness.com.au/
Iron Chef Shellie & Katie dined at Hero courtesy of Hero & Harvey Publicity.
---
Like Like can lead to Love...
---
Also Recommended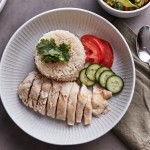 Thermomix Hainanese Chicken Rice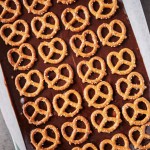 Salted Pretzel Brownies
Have You Met Maria?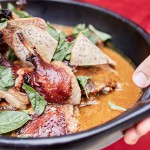 Duck Braised in Coconut
Street Eats Bangkok
S.Pellegrino Young Chef 2018, Milan Italy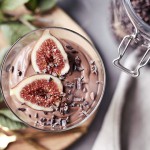 Chocolate Tofu Mousse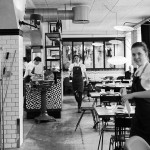 Copenhagen Dining: Bæst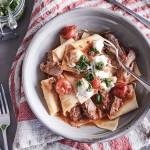 Lamb Shank Ragu with Salsa Verde