Puffed Apple & Berry Pancake
"Yesterday I was determined to not wait any longer, and got to the task of making it in my new skillet. What a gorgeous way to start the day!"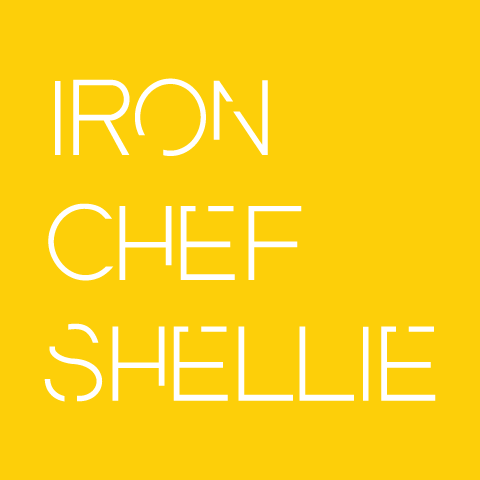 Puffed Apple & Berry Pancake
I've wanted to make a puffed apple pancake for some years now. Not months. YEARS.
Yesterday I was determined to not wait any longer, and got to the task of making it before catching up with Alana and venturing down to the Monet exhibition; which is amazing, you should go check it out before it closes. Even just go see the chiming bowls in the foyer of the NGV.
Getting up early wasn't a problem as my body clock thinks I should get up even earlier than I do during the week. It's annoying and great at the same time, as I can get so much done before the alarm I've set to have a so called sleep in goes off.
Instead of just doing a puffed apple pancake, I decided to add some frozen berries I had lurking around the freezer. Not only do they give a bit of colour, they also add an extra flavour. I highly recommend you squeeze some lemon juice over the whole thing before devouring it, as it brings a nice sharp zing the dish really needs. If you want to have this for dessert, add a scoop of ice-cream, but ice-cream that early in the morning just isn't for me!
Puffed Apple & Berry Pancake
3 tablespoons butter
1/4 cup packed light brown sugar
1/8 teaspoon cinnamon
1 sweet apple, peeled and sliced
handful of fresh or frozen mixed berries
3 eggs
1/4 teaspoon salt
1/2 cup plain flour
1/2 cup milk
1 tablespoon fresh lemon juice
1 tablespoon icing sugar
1. Preheat oven to 220°. Melt butter in an ovenproof frying pan over high heat. Add brown sugar and cinnamon, swirling to combine. Add apple and cook until just starting to soften, about 3 minutes.
2. Meanwhile, in a blender, whirl together eggs, salt, flour, and milk. Pour egg mixture into pan, top with berries and bake until puffed and brown, about 15 minutes.
3. Sprinkle with lemon juice and powdered sugar.
---
Like Like can lead to Love...
---
Also Recommended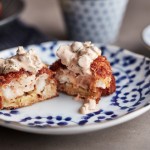 Dan Hong's Garlic Bread Prawn Toasts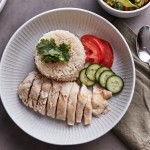 Thermomix Hainanese Chicken Rice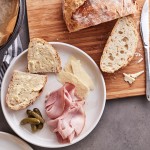 Adrian Richardson's No Knead Sourdough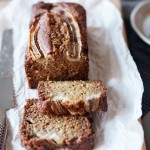 Banana Bread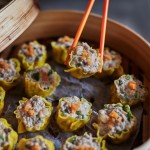 Siu Mai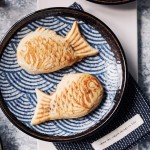 Taiyaki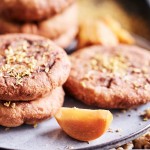 Fried Persimmon Cakes (Shi Zi Bing)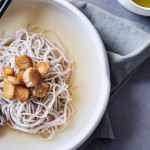 Vegan Scallops with Soba Noodles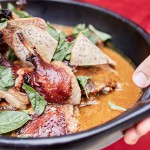 Duck Braised in Coconut