Baci Cookies
"Things a 400g jar of Nutella can make... that is if you don't end up eating it out the jar with a spoon first!"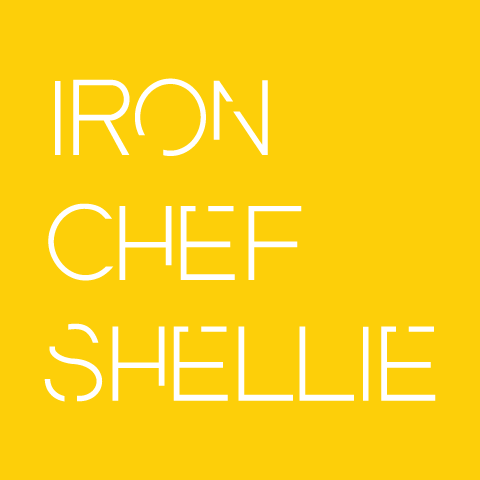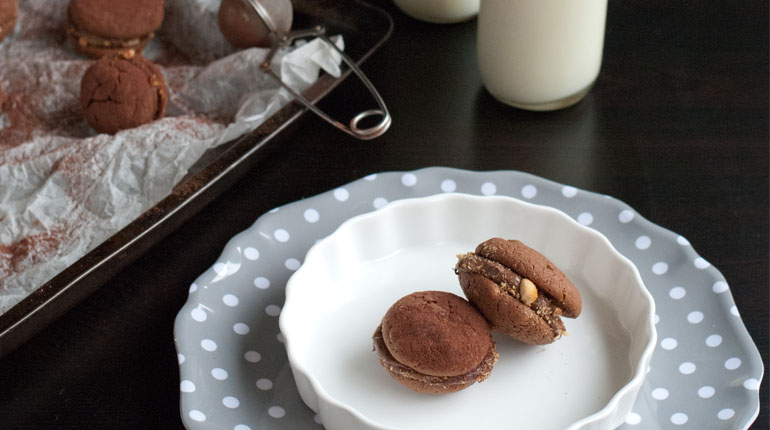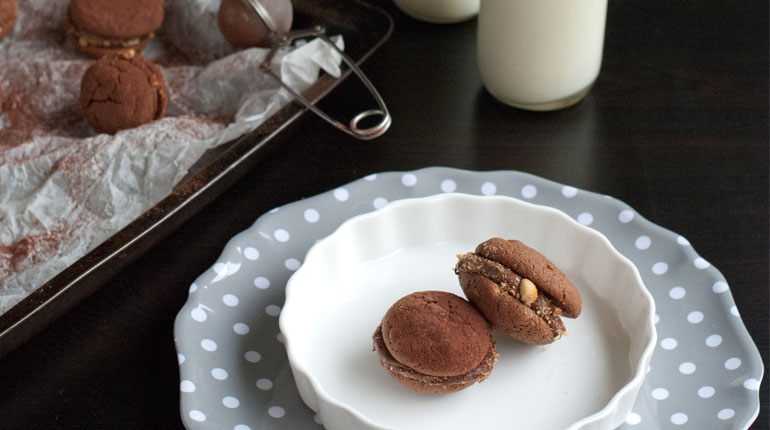 Baci Cookies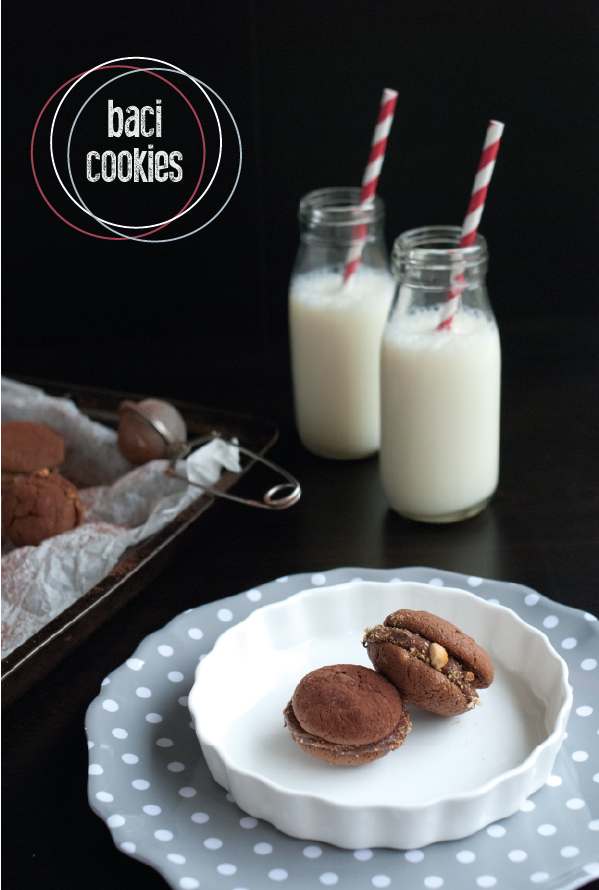 I have writer's block….
I like Nutella.
No.
I LOVE Nutella.
I would marry it and have it's babies if I could.
No, I probably shouldn't…. cos then I'd probably eat my babies, and that's not really socially acceptable now is it.
This recipe calls for a 400g jar of Nutella. But when you are a Nutella freak like me, the smallest jar on hand is a 750g one. I don't think I should be left alone with those giant 5kg one. I might go into a Nutella coma fairly quickly.
This recipe doesn't require many ingredients, or effort… which is brilliant when you want chocolate cookies pronto. The smell of the cookie batter alone will send you into a Nutella frenzy; but wait for them to bake, sandwich together with more of the good stuff, and put your feet up. I dubbed these "who needs a boyfriend" cookies.
I made them as the original recipe by Valli Little says to, and they were pretty. bloody. good. But she calls them "baci biscuits" and I was wondering where the nutty component was. So I took it upon myself to improve on her recipe. I tried putting nuts and nut meal into the cookie dough and subtracted some flour. Perhaps I didn't do it right and my cookies were harder than the first batch. I'm still experimenting with the correct ratios. But may I suggest chopped up hazelnuts in the middle with the Nutella if you have some lying around. It's more Baci and Ferrero Rocher like, and will take you to heaven.

Baci Cookies
2013-04-16 06:35:44
Ingredients
40g unsalted butter, softened
1 egg
400g jar Nutella
1 1/4 cups (185g) self-raising flour, sifted
Cocoa powder, to serve
Instructions
Preheat the oven to to 180C. Line 2 large baking trays with baking paper.
Place the butter, egg and 3/4 cup (235g) Nutella in a bowl and beat with electric beaters for 2-3 minutes until thick. Gradually add the flour, beating constantly, until you have a sticky dough.
Using floured hands, roll 1 teaspoon dough into a ball. Repeat until you have 50 balls. Place on the baking trays, spaced 2cm apart, and bake for 6-7 minutes until firm to the touch. Transfer to a wire rack to cool completely.
Spread the remaining Nutella on 25 biscuits, then sandwich with the remaining 25 minutes.
Serve dusted with cocoa.
Iron Chef Shellie https://ironchefshellie.com/
---
Like Like can lead to Love...
---
Also Recommended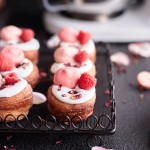 Rose & Lychee Zonuts
Tartine Bakery