Cloud 9 Frozen Yoghurt – Fro Yo Sandwich
"The frozen yoghurt that was frozen in the clouds, finally arrives at my doorstep!"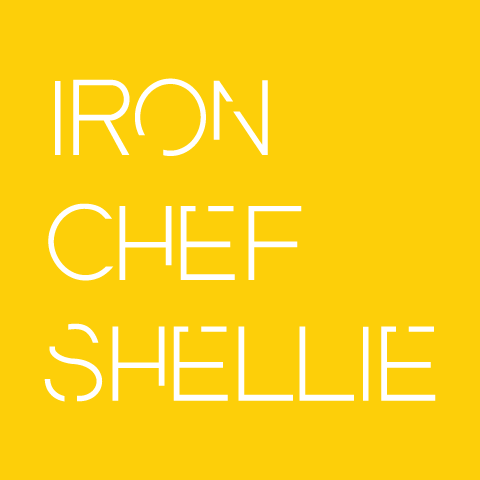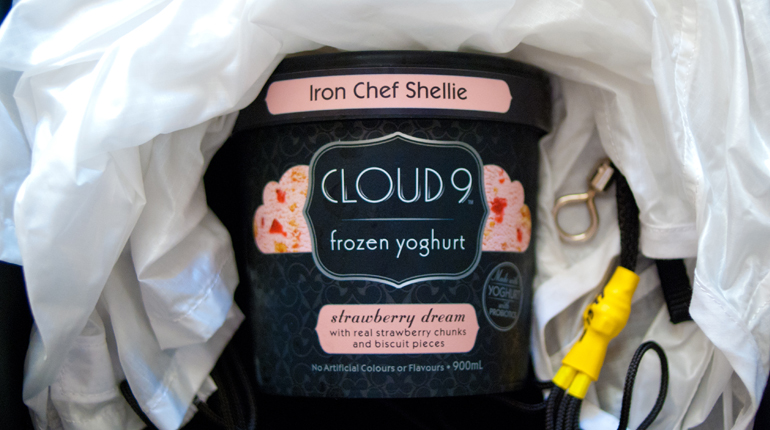 Cloud 9 Frozen Yoghurt – Fro Yo Sandwich
It came down!
Ok, okay, it didn't really arrive to me like that 😛 Dad and I had a bit of fun with the parachute Cloud 9 sent me that was involved in the freezing of my very special yoghurt!
I was one of the lucky people selected to be apart of something new, radical and … well lets face it… freaking awesome. My name was put on a tub of liquid yoghurt, was launched into the sky, and came down frozen!
Cloud 9's description of the Strawberry Dream flavour is :
Rich in flavour and texture, Strawberry Dream is the ultimate indulgence. With real strawberry chunks and biscuit pieces, it's a modern take on a favourite that is sure to satisfy every palate.
I liked the tartness that the yoghurty flavour has, and the biscuit pieces add a great textural and special extra element. I can't wait to try their other flavours: Limoncello Bliss and Vanilla Heaven.
So what to do with awesome frozen yoghurt other than just eat it?
Make Fro-Yo-Sandwiches! Make your favourite cookie and insert frozen yoghurt between! Yum!
Thanks Cloud 9 and Pop Up Collective for letting me part of something awesome!
To find out more about Cloud 9, head to their website: http://cloud9frozenyoghurt.com.au/
---
Like Like can lead to Love...
---
Also Recommended