Thermomix Hainanese Chicken Rice
"This is my favourite dish to make in the Thermomix."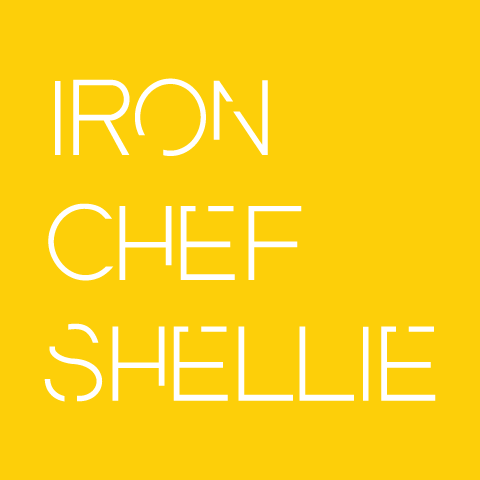 Thermomix Hainanese Chicken Rice
Edit 29/5/2020 – For a more to date version of this post, click here.
This week I've been play the 'let's clean out the fridge, freezer and pantry' game. It possibly had something to do with me spending too much money on clothes (sorry Mum! I have occassions I need new threads for… I promise!!)
I bought a whole chicken a while ago, but ran out of time to use it, so I chucked it in the bottom drawer of the freezer and forgot all about it. Then I was scrounging around for protein to cook with when I found little chicky hiding from me. I originally bought the chicken for this dish, and was glad I could finally try this recipe out. Cooking a whole chicken or slab of meat scares me…. I'm usually scared I'll just over cook the sh*t out of it. One of my lovely customers Jane (Hi Jane!!) has given me a recipe to try with a whole roast chicken which I STILL need to try. I promise I'll get around to it soon Jane!
So, I bet you didn't think you could cook a whole chicken with the Thermomix did you? Well good news is, YOU CAN! The best part is, whilst you are cooking that whole chicken (not cut up, left whole), you can cook the rice to serve with it at the same time, using the same machine……. did that just blow your mind? Add vegies in there too if you want!
The results were just as good as I get at my favorite Asian restaurants, and considering Hainanese chicken rice is one of my favourite dishes, that's saying something. You can even make the ginger dipping sauce, and the chilli dipping sauce to go with it.
Can't wait to make this again, and again… and again

Hainanese Chicken Rice
A Taste of Asia Cookbook
Chinese wine, salt, white pepper and sesame oil for rubbing
1 whole chicken (about 1.5–1.7 kg)
4 cloves garlic
1 spring onion/shallot, chopped in half
4 slices ginger, peeled
2 eschalots, peeled
1 tbsp oil
400g rice
Salt to taste
1-1.5 L chicken stock
1-2 pandan leaves (optional)
1. Mix 1-2 tsp Chinese wine, a little salt and pepper to taste and 1 tsp sesame oil in a small bowl. Rub this all over chicken and inside cavity. Stuff 2 cloves of the garlic, spring onion/shallot and 2 slices of the ginger inside chicken's cavity and place into Varoma dish on top of a pair of chopsticks to help steam circulation. Set aside.
2. Place remaining garlic, ginger, eschalots and oil into mixing bowl (chop on speed 8 for 8 seconds if you haven't pre-chopped everything) and sauté for 2 min/Varoma/Reverse/speed 2.
3. Add rice and sauté for 2 min/100ºC/Reverse/speed 2.
4. Add about a tsp of salt or to taste. Remove and set aside in basket.
5. Place 1L of chicken stock into mixing bowl. Set Varoma into position and steam for 25-45 min/Varoma/speed 3 (depending upon size of chicken used).
6. Top up chicken stock to 1L. Insert basket of rice with pandan leaves . Return Varoma dish to position and cook for 15 min/Varoma/speed 5.
7. Chop up chicken and serve with rice and Chilli Dip, Ginger Dip (see Asian cookbook) and thick black soy sauce.
General Tips
To make a quick sauce to pour over chopped chicken, mix 3 tsp soy sauce with 2 tbsp hot water, ½ tsp sesame oil and ¼ tsp sugar and mix well.
You can add some vegetables to steam in the last 5-10 minutes of steaming chicken if desired.
---
Like Like can lead to Love...
---
Also Recommended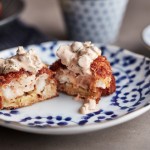 Dan Hong's Garlic Bread Prawn Toasts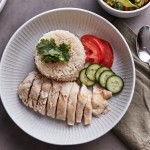 Thermomix Hainanese Chicken Rice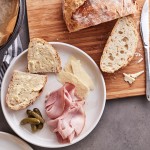 Adrian Richardson's No Knead Sourdough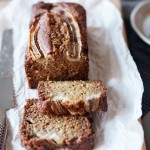 Banana Bread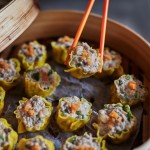 Siu Mai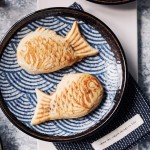 Taiyaki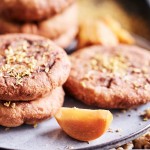 Fried Persimmon Cakes (Shi Zi Bing)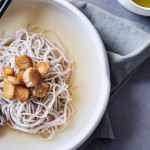 Vegan Scallops with Soba Noodles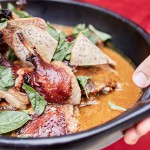 Duck Braised in Coconut