Boombah Free Texas Chilli Con Carne
"I must confess, I'm enjoying going through my cookbooks finding healthier options to eat, and knowing I can have comfort food, without feeling like I'm the size of a Viking. In fact, I'm 2.5kg down from where I started, and my work out buddy reckons I've shrank around the torso over the weekend; so I..."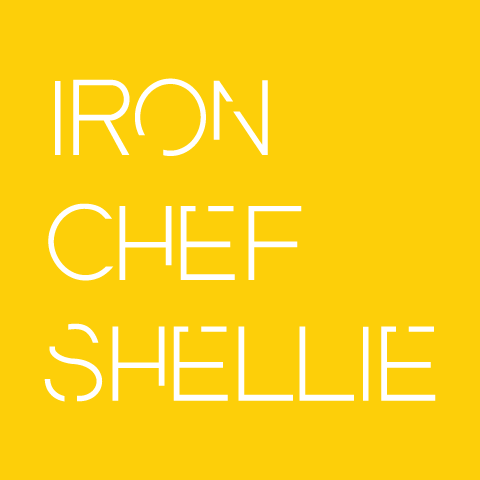 Boombah Free Texas Chilli Con Carne
I must confess, I'm enjoying going through my cookbooks finding healthier options to eat, and knowing I can have comfort food, without feeling like I'm the size of a Viking. In fact, I'm 2.5kg down from where I started, and my work out buddy reckons I've shrank around the torso over the weekend; so I must be doing something right 😀
A book I bought a while back "Comfort Food without the Boombah" by Jane Kennedy has come back off the shelf and I decided to give her recipe for chilli a whirl, with a few adaptions along the way. She leaves out the beans as they are quite carby, although I did serve mine with rice (a small scoop for me, and a bigger portion for Hamsley… don't need to hear him complain about how hungry he is 5 minutes later), and our favourite Mexican corn! I did have leftovers without and rice and found it made a filling meal on it's own.
It made for a tasty dinner without us feeling weighed down. The chilli certainly had a kick to it thanks to that trusty cayenne pepper. I will be making this again next week, as Hamsley got upset when there weren't any leftovers left for him 😛
P.S. Do you like my new blog header?

Boombah Free Texas Chilli Con Carne
Adapted from Jane Kennedy's recipe
1 tablespoon olive oil
450g minced beef
1 large onion, diced
2 garlic cloves, finely chopped
1 teaspoon garlic flakes
1 teaspoon ground cumin
1 teaspoon paprika
1 teaspoon sea salt
1/2 teaspoon sugar
1 teaspoon cocoa powder
1 teaspoon dried oregano
1/2 teaspoon cayenne pepper
1 teaspoon dried chilli flakes
250g tomato passata
1 x 400g tin tomatoes, crushed
300ml salt reduced beef stock
1 bay leaf
freshly ground pepper
To serve options: light Greek yoghurt, avocado, grated light tasty cheese
Heat the oil in a large saucepan over medium heat. Gently cook the onion and garlic, then add all the dried spices to the mixture and stir for 1 minute, or until fragrant.
Add the beef and cook until it just changes colour. Add the tomato passata, tinned tomatoes, beef stock, bay leaf and some freshly ground pepper and bring to the boil. Turn down the heat and simmer for about 25 minutes, stirring occasionally.
To serve, ladle the chilli into bowls and serve with a dollop of yoghurt, or 1/4 of an avocado.
Serves 4.
---
Like Like can lead to Love...
---
Also Recommended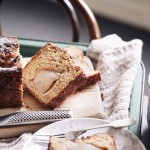 Grounded Pleasures Chai Poached Pear Loaf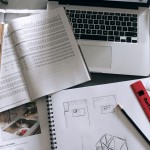 Kitchen Reno – Chapter One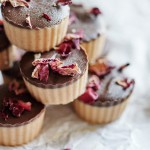 Chocolate Peanut Butter Cups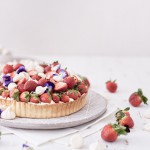 Summery Strawberry Tart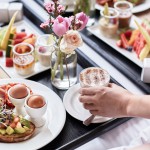 My Memorable Melbourne Moments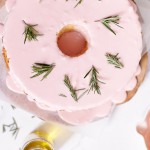 Chiffon Cake with Olive Oils from Spain