{Book Review} 50 Fabulous Curries + Meatball & Pineapple Massaman Curry
"Sometimes you want a cookbook that is straight to the point; pretty pictures, easy to follow recipes, one you can grab off the shelf and it will have the answer to that weekday "what am I going to cook!?" dilemma. 50 Fabulous Curries is just that. Page after page of pretty, moreish looking curries that..."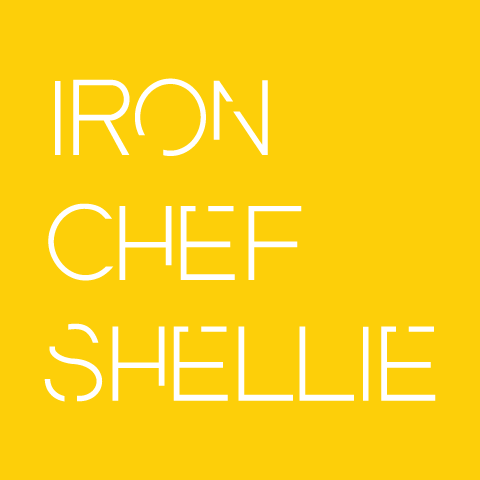 {Book Review} 50 Fabulous Curries + Meatball & Pineapple Massaman Curry
Sometimes you want a cookbook that is straight to the point; pretty pictures, easy to follow recipes, one you can grab off the shelf and it will have the answer to that weekday "what am I going to cook!?" dilemma.
50 Fabulous Curries is just that. Page after page of pretty, moreish looking curries that make you want to start cooking straight away. It covers your tradition curries, like rendang, and rojan josh, and also includes a few that have a twist on the traditional.
With simple, authentic recipes, that require minimal time and boast maximum flavour, you're bound to find at least one recipe calling your name. Jacki Passmore is also the author 20 cookbooks, including Noodle Bible and Curry Kitchen. She is an award-winning food writer and cookery school teacher, and a love of Asian cuisine.
It was a no brainer for me that I had to try the meatball massaman curry ASAP. Hamsley loves massaman curry (so do I), and meat rolled into balls some how taste better …. just like fruit tastes better when it's cut up!
The recipes are set out in a very easy to read manner, so double checking ingredients against the recipe was a breeze… unlike in some books! The cooking instructions are listed in a very easy to follow manner, so I didn't find myself getting lost whilst cooking.
Meatball & Pineapple Massaman Curry
Jacki Passmore
4cm piece lemongrass, roughly chopped
1 small onion, quartered
2 cloves garlic, peeled
1 1/2 tablespoons fish sauce
1/2 teaspoon salt
600g beef mince
Oil
2 medium sized potatoes, cut into 2 cm chunks
4ooml can coconut cream
2 1/2 tablespoons massaman curry paste
1 cinnamon stick or a piece of cassia bark
4 cardamom pods, bruised
4 cloves
1 fresh hot green chilli, deseeded and cut into 3 pieces
2-3 slices pineapple, cut into chunks
1/4 cup roasted peanuts
small handful of fresh coriander or mint
Grind the lemongrass, onion and garlic to a paste in a food processor, with fish sauce and salt. Add the paste to the beef mince and mix thoroughly until it is smooth and sticky. With wet hands, roll the mince into bite-sized balls.
Heat the oil in a wok or large frying pan over high heat and fry the meatballs, in two or three batches, until browned. Transfer to a plate.
Fry the potato in the same oil for about 2 minutes, until lightly browned.
In a medium-sized saucepan, combine the coconut cream with the curry paste, spices and chilli, and simmer for about 4 minutes, stirring frequently. Add 1 1/2 cups water and the fried potatoes, and bring to the boil. Reduce heat and simmer for about 6 minutes.
Add the meatballs and pineapple to the curry, and continue to simmer for about 8 minutes, until the potatoes are tender and the meatballs are cooked through.
Stir in the peanuts and coriander or mint.
Serve with white rice.
Serves 6-8.
Overall, a very pretty and vibrant book. I can't wait to cook some of the other fabulous curries.
50 Fabulous Curries by Jacki Passmore, retails at $19.95, and available at all good book stockists.
Iron Chef Shellie received a copy of 50 Fabulous Curries thanks to Penguin Group (Australia).
---
Like Like can lead to Love...
---
Also Recommended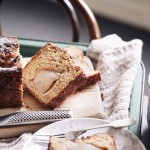 Grounded Pleasures Chai Poached Pear Loaf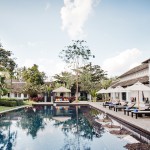 Sofitel Luang Prabang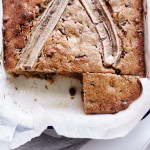 Banana Chocolate Cake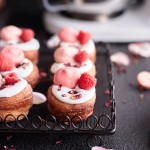 Rose & Lychee Zonuts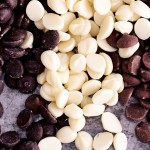 Olive Oil Chocolate Chip Cookies