{Thermomix} Beef Stroganoff
"My Thermomix got delivered yesterday, and after a demo with some of my friends, the big question was; what do I make first?! Hamish loves his beef stroganoff, and I barely make it because it takes such a long time and I can never been bothered standing around in the kitchen slaving away to make..."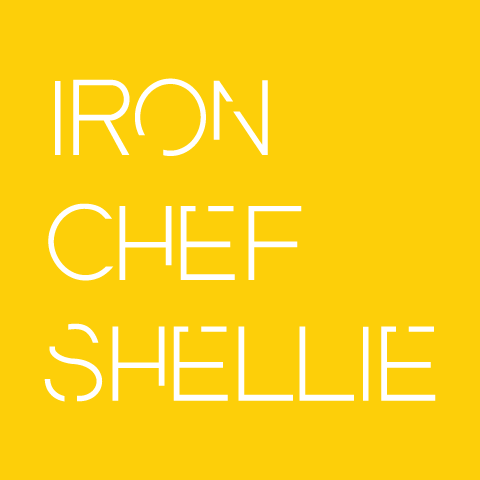 {Thermomix} Beef Stroganoff
My Thermomix got delivered yesterday, and after a demo with some of my friends, the big question was; what do I make first?!
Hamish loves his beef stroganoff, and I barely make it because it takes such a long time and I can never been bothered standing around in the kitchen slaving away to make it. In fact, I think I've only made it once in the two years we have been together…. I usually wait to visit Mum and have it there. That should give you an idea of how much I can be bothered to cook one of his favourite dishes.
So beef strog was the winning recipe to christen the Thermomix in it's new home.
Let me be honest with you. I didn't feel like I had cooked dinner at all. By the time I brought dinner to the table I felt like I had a chef in the kitchen that did all the work for me.
I chopped an onion in 7 seconds and didn't cry once. Usually I'm a crying mess!
I put all the ingredients into the bowl, set the temperature, time and speed and walked away. Whilst it was cooking dinner for me, I did the dishes from the day before, and a whole lot of other stuff, which I couldn't have done if I was stuck to the stove stirring and monitoring it constantly.
Thermomix Beef Stroganoff
From the Everyday Cookbook
1 onion, peeled and halved
30g butter
500g tenderloin beef fillet, cut into 2.5cm strips
200g mushrooms, washed and sliced
2 tablespoons tomato paste
100g white wine
100g water
1 tablespoon vegetable stock concentrate
1 tablespoon cornflour
1 tablespoon Dijon mustard
120g sour cream
1 tablespoon paprika
1/4 teaspoon Cayenne pepper
1 teaspoon salt
Fresh parsley to garnish
1. Place the onion into the TM bowl and chop for 5 seconds on speed 7.
2. Add butter and cook for 2 minutes at 100°C on speed 1.
3. Place remaining ingredients, except parsley into TM bowl and cook for 20 minutes at 100°C on Reverse + speed soft.
4. Garnish with parsley and serve with mashed potatoes or fettuccine.
So let me just say…. I ♥ my Thermomix!
If you live in Melbourne, and are interested in buying a Thermomix or would like to see it in action; email me at: ironchefshellie@gmail.com and I'll put you in contact with my Thermomix consultant

---
Like Like can lead to Love...
---
Also Recommended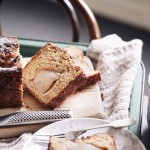 Grounded Pleasures Chai Poached Pear Loaf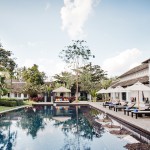 Sofitel Luang Prabang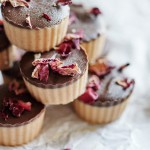 Chocolate Peanut Butter Cups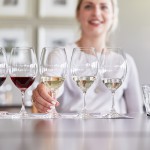 My Memorable Moment – Adelaide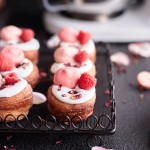 Rose & Lychee Zonuts