{Eating Out} Chillipadi Mamak Kopitiam
"I've been wanting to try Chillipadi Mamak Kopitiam for quite some time now, but it was quite out of the way for someone on the east side to check out on a whim. So I asked a fellow food blogger and and her family (hubby + two kids aged 1 and 5) to join me..."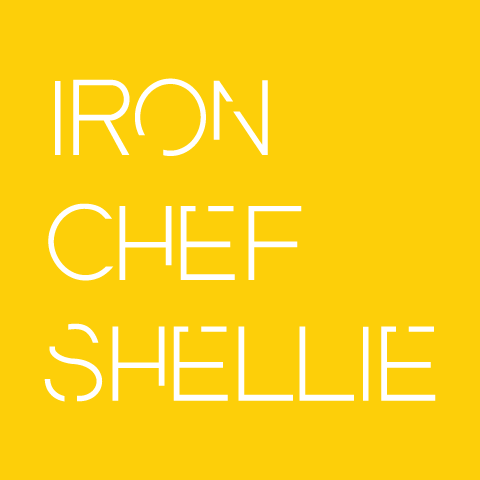 {Eating Out} Chillipadi Mamak Kopitiam
I've been wanting to try Chillipadi Mamak Kopitiam for quite some time now, but it was quite out of the way for someone on the east side to check out on a whim. So I asked a fellow food blogger and and her family (hubby + two kids aged 1 and 5) to join me for a Malaysian lunch feast.
Mamak Kopitiam is a concept store with an emphasis on Malaysian Indigenous Malay + Indian + Chinese food. The atmosphere was light and bright, despite the weather outside being cold and grey.
We started off with some drinks…. and by some drinks, I mean we ordered more drinks than people!
Teh Tarik – $3.50
Pulled tea with condensed milk (hot)
Ribena Lychee – $3.50

Ribena with lychee
Milo Dinosaur – $4.00
Milo iced with extra milo powder
Milo Godzilla – $4.50
Milo iced with ice-cream
We ordered so much food, we should have worn stretchy pants to accommodate our slowly expanding bellies.
Char Kway Teow – $10.90
Wok breath fried keow teow, fish cake slices, egg, chives, shallots, chilli
We got ours with the first option of prawns and pipis (lala). You can alternatively get it with mixed vegetables or king prawns, scallops, prawns and pipis.
It had a great flavour to it, and I loved the addition of pipis.
Char Hor Fun – $10.90
Wok breath hor fun and bee hoon (vermicelli) noodles, silky velvet egg sauce
We got ours with beef slices. You can alternatively get it with mixed vegetables or king prawns, scallops, prawns and pipis, just like the Char Kway Teow.
Goes perfectly with the pickled chilli that comes with it. Plenty of gravy to help slurp up the noodles.
Hokkien noodle, bee hoon, bean sprouts, tofu, fish cake slices, with spiced coconut broth

We went with the chicken option, rather than the seafood one. The addition on cucumber on top which I've not had before added a refreshing element, and helped sooth the mouth with the spiciness of the broth.
Nasi Goreng Kampung – $10.90
Malaysian spicy fried rice with satay chicken, ikan billis, peanuts, egg
The rice was cooked perfectly. One of our little diners commented the satay sauce was a bit spicy, but she kept on eating it.
Hainanese Chicken – Whole – $20.00
Poached chicken with chilli sauce, ginger
My favourite chicken dish did not disappoint. The flavours were bang on, and served with chicken rice, everyone was loving this dish.
Rotian – $8.00
Aka; Roti Rueben, Chillipadi's infamous roti wrap egg omelette, minced chicken with mayo, chilli sauce
Delicious mix of flavours, but it's the tang of the mayonnaise that really makes this dish work. If I had known about this dish years ago, I'd be much fatter by now 😛
Pulut Hitam with Ice-Cream – $6.00
A sweet treat to end the feast; black rice pudding with coconut milk and palm sugar. Delicious, delicious, delicious!! Need to learn to make this at home.
I can highly recommend you check out Chillipadi Mamak Kopitiam. The prices are more than reasonable, the food was fantastic, and the service was outstanding. The waiter paid special attention to our little diners, bringing colouring books, and special plates and cutlery.
Children dine free Monday & Tuesday too, so extra incentive for you to go if you have little ones.
Chillipadi Mamak Kopitiam is open 7 days a week for lunch and dinner.
If you enjoyed this post, and want to help send me to Malaysia, click below to vote for me!
Iron Chef Shellie dined at Chillipadi Mamak Kopitiam courtsey of Malaysia Kitchen, as part of the Malaysia Kitchen Summit Bloggers Competition.
---
Like Like can lead to Love...
---
Also Recommended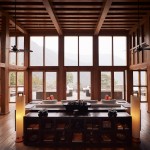 COMO Uma Punakha, Bhutan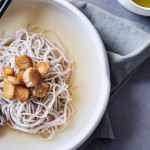 Vegan Scallops with Soba Noodles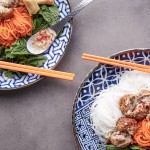 Ginger Pork Meatball Rice Vermicelli Bowls
S.Pellegrino Young Chef 2018, Milan Italy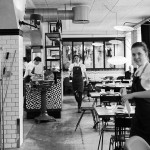 Copenhagen Dining: Bæst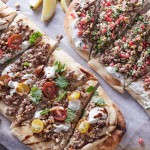 Lamb Pizza Two Ways
The Miele Experience Kitchen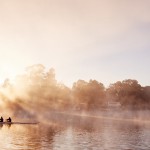 Mildura & Swan Hill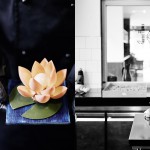 Mother's Day at Bibelot