Launch Of The New Upper Crust Menu & Quest For A Michelin Star
"Crust Pizza knows it doesn't have a chance at winning a Michelin Star, but it didn't stop them from writing a letter as part of their clever marketing campaign for the launch of their new Upper Crust menu."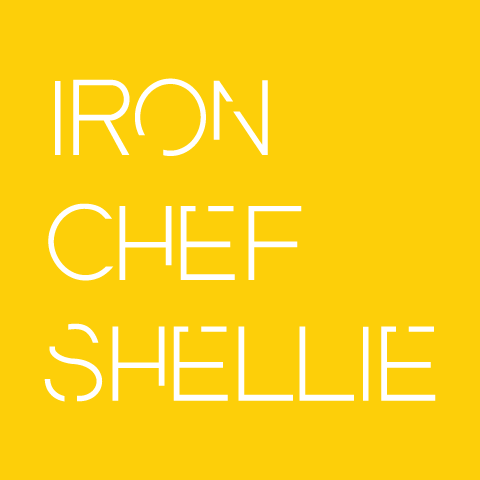 Launch Of The New Upper Crust Menu & Quest For A Michelin Star
"We think that if our new menu was any more gourmet, you'd have to order it in a French accent"
– Crust Pizza
Crust Pizza knows it doesn't have a chance at winning a Michelin Star, but it didn't stop them from writing a letter as part of their clever marketing campaign for the launch of their new Upper Crust menu.
International award winning head creative chef Peter Augoustis, the man behind the new menu at Crust, showed us a few of his pizza making secrets in an event to show case some of the new menu. Along with fellow food bloggers and media, we learned the art of the Five Spice Pork Belly pizza; from dough basics, to seasoning our meat, and dressing it after it has cooked in the oven.
Just to make it even more fancy, matching wines were served. Hamsley was lucky enough to score an invitation too, and it was our first time sampling Crust pizza, and we were sold. We were so sold on Crust pizza, we had a pizza 2 days after the event, and then another a week later.
To get the taste buds flowing as we waited for everyone to arrive and be seated, we had some lovely prosciutto, walnuts and a selection of cheeses. There was also some quince paste in the middle, one of my new found loves on a cheese board.
Peter then took us through the process of making the five spice pork belly pizza. He explains that you should be able to see every single ingredient that goes onto the pizza, from the first to the last. You shouldn't need to put so many things on, that you can't see the first thing you put on there.
Before long it was time for tastings:
Wagyu Prawn
4+ Marble Score Wagyu Beef, Asparagus, Red Capsicum, Shallots & Marinated Tiger Prawns on a Tomato base, drizzled with Hollandaise sauce, served with Salt & Cracked Pepper.
Hamsley and I loved this one so much, it's the one we've had twice since the event. This is Crust's answer to a 'Surf 'n Turf'. Peter tells us it's a great option for two people that just want to just smash a pizza together. He wasn't wrong, it's a complete meal, with superbly cooked Wagyu; all the flavours just work well together, it even made me eat asparagus…. It was by far our favourite pizza of the night.
Five Spice Pork Belly
5 Spice Marinated Pork Belly & Pear Slices on a Tomato base, topped with Wild Rocket, crushed Walnuts & Balsamic Glaze.
April and I found the pork too cinnamony, and the pear too chunky. After the event April suggested to Peter they cut the pear thinner, and he agreed, apparently it's not normally that chunky. It wasn't bad don't get me wrong, we just preferred to have more Wagyu prawn!
Salmon Benedict
Smoked Salmon, Spanish Onions & Baby Spinach, drizzled with Hollandaise sauce, served with Cracked Pepper & Sea Salt.

I quite liked this one, but I do love smoked salmon. Not a pizza I could smash with Hamsley as he isn't that much of a fan of smoked salmon.
Cajun
Cajun Spiced Chicken Breast Fillets, Spanish Onions, Green Capsicum, Mushrooms & Jalapeños topped with Peri-Peri sauce.
This chicken was a bit on the spicy side! Blame that on the Jalapeños and Peri-Peri sauce, but it wasn't too spicy for me… just a nice kick

Peppercorn Wagyu
4+ Marble Score Wagyu Beef, Asparagus, Caramelised Onions & Toasted Pine Nuts, drizzled with Peppercorn sauce
Another favourite, it was almost slightly sweet which worked really well.
We were then broken into teams to create a dessert pizzas, as there aren't many sweet options at Crust. The recipe for the winning pizza would get taken to the Crust board and potentially end up on the menu permanently. Apparently a paella pizza was created at an event like this, and is now on the menu at Crust Pizzas in Singapore!
Once we heard Nutella was an option, I-Hua and I looked at each other and had a magical moment of agreeing Nutella was the only option! Together with the team, we decided what was to go on the Nutella pizza, and we had to come up with a way to market our new pizza.
I give you, the Nutella-sutra. It has a Nutella base, strawberries, banana, coconut and hazelnuts… and it was delicious. I can't remember our lame slogan we came up with, but I assure you it was lame 😉
This was dubbed Girls Night In, with a condensed milk base, cinnamon infused blood orange, choc bits, drizzled with chocolate.
The winner of the night was the Banoffee Toffee, with a caramel base, chocolate, banana with brown sugar, chocolate sprinkles and whipped cream. Not really a pizza you could get delivered with the whipped cream on top, but I'm sure if it ends up on the menu, they will sort something out!
Crust Pizza is the only pizza franchise to hold the Heart Foundation Tick of Approval on selected pizzas. To find out more about Crust, or to check our their new menu which you can even order online, head to: crust.com.au
Once you have wagyu prawn…. you won't go back 😉 Although I'm looking forward to trying the Deep Dish Italian Sausage pizza soon….. *drool*
Iron Chef Shellie attended the launch of the new Crust pizza menu thanks to Keep Left PR and Crust Pizza.
---
Like Like can lead to Love...
---
Also Recommended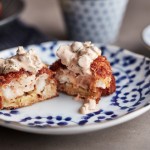 Dan Hong's Garlic Bread Prawn Toasts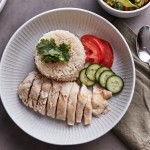 Thermomix Hainanese Chicken Rice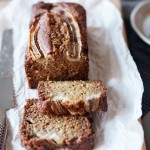 Banana Bread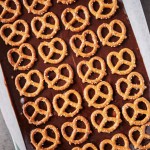 Salted Pretzel Brownies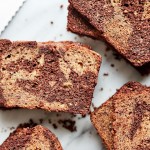 Banana and Chocolate Bread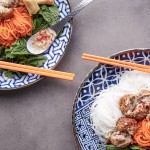 Ginger Pork Meatball Rice Vermicelli Bowls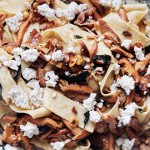 Pine Mushroom Pasta with Bacon & Sage
S.Pellegrino Young Chef 2018, Milan Italy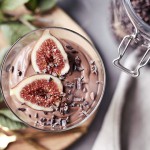 Chocolate Tofu Mousse