Malaysia Kitchen Australia & GFWS 2011
"Remember that awesome looking Malaysia Kitchen food market event they held in Sydney earlier this year? (If not check out Chocolate Suze's post: www.chocolatesuze.com/2011/02/16/malaysia-kitchen-food-market-sydney It looked so amazing, and I so desperately wanted to attend! Hopefully they will be bringing it to a lane way in Melbourne some time soon. I was lucky enough to..."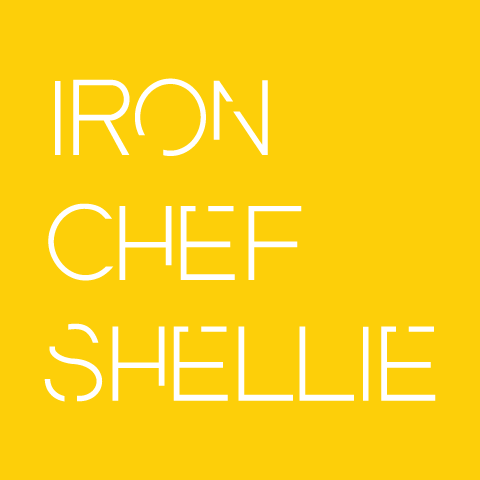 Malaysia Kitchen Australia & GFWS 2011
Remember that awesome looking Malaysia Kitchen food market event they held in Sydney earlier this year? (If not check out Chocolate Suze's post: www.chocolatesuze.com/2011/02/16/malaysia-kitchen-food-market-sydney
It looked so amazing, and I so desperately wanted to attend! Hopefully they will be bringing it to a lane way in Melbourne some time soon. I was lucky enough to be invited to a private lunch at Malaysia Kitchen's stand at the Good Food & Wine Show this year. The Malaysia Kitchen stand had cooking demonstrations throughout the show; featuring Adam Liaw, as well as some of Melbourne's best Malaysian restaurants. On the last day of the show, they turned half of the stand into a private dining room for a special lunch hosted by celebrity chef and author, Karen Martini (you may know her from Better Homes & Gardens). A competition winner from Facebook, and a lovely lady who entered the competition the day before whilst attended the show also joined us for lunch.
Entrees and mains were cooked by Cherating. I'm looking forward to going there one day soon with my family to see what they think, as they are always on the search for good Malaysian food in Melbourne to remind them of home.
Curry Puffs & Special Fried Calamari
(Fresh calamari lightly battered and snap fried with Cherating's special spices. Served with homemade sweet chilli dipping sauce)
Cherating prides itself in only using fresh Australian seafood. This calamari was like no calamari I've ever had before. No sign of rubberyness anywhere; it was soft, light and smooth. Definitely order this when you go to Cherating.
Spicy Pork Fillet
(Tender pork fillets marinated with special spices and pan-fried with asparagus)
A really bad photo of delicious Sambal Prawns
Curry Laksa
(Fine strands of vermicelli noodles and soft hokkien noodles with bean shoots, broccoli, fried bean curd puff, sliced of fish cake and chicken, in a spicy coconut curry soup)
It's the first curry laksa I've ever had (and I'll tell you I've had more than my fair share!) that's ever had broccoli in it. If I didn't love broccoli as much as I do I'd complain, but it was delicious, the soup had a great flavour which is always the key to a good curry laksa.
Before too long, it was time for dessert from Bread and Butter.
Durian Pastries & Lychee Tea
(Layers of sweet puff pastry filled with a soft durian cream served with lychee black tea)
This was my first experience with durian. My parents don't like it, so whenever we go back to Malaysia we stay clear of it. I'm not sure if I like it. I am willing to give durian another go…. but I'm in no hurry to 😛

The Malaysia Kitchen private dining experience will also feature at the other Good Food & Wine shows in your state. Stay tuned to the Facebook page for more details: www.facebook.com/MKInsiders
Don't forget to see some of your other favourite chefs at the Good Food & Wine Show; I was so stoked to meet Poh and tell her her pandan chiffon cake recipe is the best!!
Gary and George entertaining the crowds as usual. George showed us how to make filo pastry.
As usual I came home with loads of food show bags, and it was a great event to try lots of great food products and wines/ciders/liquers.
For more information or to book tickets head to: www.goodfoodshow.com.au
Iron Chef Shellie attended the Good Food & Wine Show Melbourne thanks to Ogilvy PR & Nuffnang Australia. Iron Chef Shellie dined at the Malaysia Kitchen private dining room thanks to the crew at Ogilvy PR.
---
Like Like can lead to Love...
---
Also Recommended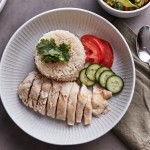 Thermomix Hainanese Chicken Rice
Have You Met Maria?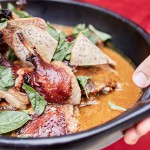 Duck Braised in Coconut
Street Eats Bangkok
S.Pellegrino Young Chef 2018, Milan Italy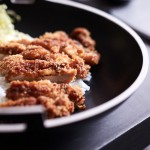 Chicken Tonkatsu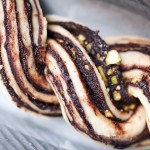 Ten Years On with Chocolate Krantz Cake
The Miele Experience Kitchen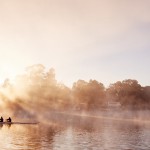 Mildura & Swan Hill