{Product Review} Syndian Natural Food Products
"When you say "vegetarian" to some people, they screw up their face and think of bland, mushy, tasteless tofu dishes. I would probably be one of those people if I didn't have a friend who is vegetarian. It really opened my eyes to the amazing options out there for vegetarians. When I'm choosing a restaurant..."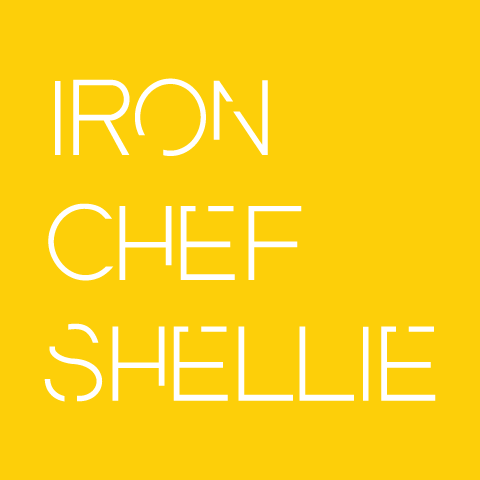 {Product Review} Syndian Natural Food Products
When you say "vegetarian" to some people, they screw up their face and think of bland, mushy, tasteless tofu dishes. I would probably be one of those people if I didn't have a friend who is vegetarian. It really opened my eyes to the amazing options out there for vegetarians. When I'm choosing a restaurant for us all to eat at, I always make sure there is a good variety of vegetarian dishes available. I've been to some fantastic purely vegetarian restaurants too. But what about easy to make dishes at home? Ta Dahhh!!! Syndian has come to the rescue.
With a great variety of vegetarian products that will you believe are:
Gluten Free
Dairy Free
Vegan
Egg Free
Soy Free
Nut Free
Fructose Friendly
No Artificial Flavours
No Artificial Colours
No Artificial Preservatives
So the thought that went through my mind and my tasting buddy's minds was, "What on earth have they put in there? Dust and air? Will it taste any good?!"
The answer is yes. All products were packed full of flavour. And SO incredibly easy to make, just a few minutes in the microwave, and you're done (1 minute for every 100g).
The manufacturing facilities are gluten free, and all possible care is taken to prevent an cross contamination between ingredients and products that contain dairy and those that don't. They use all natural and fresh ingredients, without preservatives and food additives.
Now I'm not a vegetarian (you'd know if you have seen my blog before!) and I'm no vegetarian expert. So my review will be based on what I thought of the products as a vegetarian novice. I had a vegetarian help me taste some products and he was impressed.
The first product I tried was the falafel. I quite like falafel, I often want to order a falafel Souvlaki, but lamb always wins. The patties were bursting with that traditional falafel flavours. I loved the texture and decided I'd have them served in a wrap packed with salad and some aioli. Although I must report, it tastes awesome with the Japanese roasted sesame dressing as well… even if I am mixing Asian with Middle Eastern flavours.
The curried pumpkin bites and vegies bites with crunch made the easiest entrée for the dinner party I hosted over the weekend. A few minutes in the microwave, served with some sweet chilli mayo, and I could plonk these with my guests whilst I finished preparing the main course. They were a winner and we all agreed, the vegie bites were better than the pumpkin bites. For me the pumpkin bites didn't really have much a strong pumpkin flavour, and the curry flavour was mild. It had a lovely texture. The vegie bites although microwaved, had crunch which I was most surprised about. They reminded me of potato gems, and had a great full bodied flavour.
You can just see the lentil burger is packed full of good stuff. It had a great texture and flavour. The Adzuki bean and kumera burger was probably my favourite. The flavours just came alive in my mouth, and would be perfect for a vegetarian BBQ in a burger bun.
The Moroccan vegie tagine would be the perfect lazy meal for winter. Just moments in the microwave, served with some rice and you have yourself transported to the Middle East with the warm, hearty meal. The vegies are cooked to perfection, and the flavour is bursting with Moroccan influences.
With a HUGE variety of products, including; gourmet dips, soups and more; catering for vegetarians has never been easier.
Syndian Natural Food Products are available at:
Coles Supermarkets
Wholefood & Organic Retailers
Health Food Stores
Independant Supermarkets
Fruit Markets & Grocers
Delicatessens
For more information head to www.syndian.com.au or call (02) 4577 7551
Iron Chef Shellie sampled Syndian Natural Food Products thanks to Dennis Rutzou Public Relations.
---
Like Like can lead to Love...
---
Also Recommended
No related photos.