Casa Pepe
"Rewind a few weeks when I was at the SBS Food Journey Festival. I did a post and commented that the paella from Casa Pepe was under seasoned. As a food blogger, or any kind of blogger, I believe that you should tell it as it is, whether you receive a product for free or..."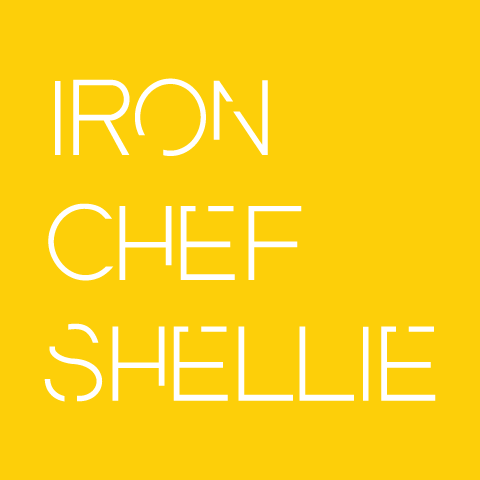 Casa Pepe
Rewind a few weeks when I was at the SBS Food Journey Festival. I did a post and commented that the paella from Casa Pepe was under seasoned. As a food blogger, or any kind of blogger, I believe that you should tell it as it is, whether you receive a product for free or pay for it with your own money. Speaking to a number of other food bloggers, they all believe in honesty when reviewing. We all agreed that under seasoning was a common problem that happens to everyone.
Noemi who is the sole operator of Casa Pepe wrote to me saying she was sorry to hear that her food was under seasoned and wanted to change my mind and offered to have me and a small group of bloggers over to her home for a tasting.
When someone opens up their own place and feed you, you can't help but be overwhelmed by the generosity.
I invited Thanh, as he had paid for the paella at the food festival and wasn't very impressed. Adrian (and his +1), Cherrie and Agnes also joined us for what was one of the most amazing Spanish feasts I've enjoyed.
Noemi made the bold and scary move to follow her foodie dream and started Casa Pepe just over 2 years ago, after leaving her full time job of 17 years in the social work sector. You can just see in her eyes how passionate she is about her Spanish heritage and the food that comes with it. Casa Pepe is a catering company that comes to you; prepares, cooks and serves the food. The food is Spanish and Moroccan influenced, and based on family recipes originating from Andalucí. A selection of tapas and catering for dinner parties, it's the perfect alternative to your standard fingerfood of spring rolls and mini quiches.
To be honest, we all went in a bit worried that the food might not impress us; but we were all completely blown away by the flavours. Noemi certainly proved us her under seasoning was just a case of her inexperience with a massive food festival.
Photos aren't the best as it was a bit dark but you get the idea:
We started off with Coca; a thin, crispy pizza base topped with the taste of Spain. The flavours were amazing with the roasted vegetables. Would love to make this at home.
Then it was Spanish cheese and quince tarts, and amazing sweet/savoury combination. Served nice and hot, much better than having mini quiches at your next function!
Calamaritos fritos was a big hit. Noemi explains her family would eat this with bread, and once trying it with bread I could see why… delicious. The batter was so light and not oily at all. I could have happily eaten these all night with a cold beer.
Then it was time for the Paella. This is also traditionally served with a simple tomato salad, which went so perfectly. The rice was cooked spot on, and the flavours were just right. One of the best paellas I've had…. HONESTLY! Everyone was impressed and there were no complaints.
To finish we had a turron & pedro ximenez ice cream. Spanish nougat with a splash of alcohol, it was fantastic and had us wanting more!
Thank you to Noemi, for opening your home and your amazing generosity. It was a truly amazing feast.
And to the rest of you, I can't recommend Casa Pepe enough; if you know someone with a wedding, or party coming up and looking for catering; tell them to give Noemi a call for a feast you won't forget!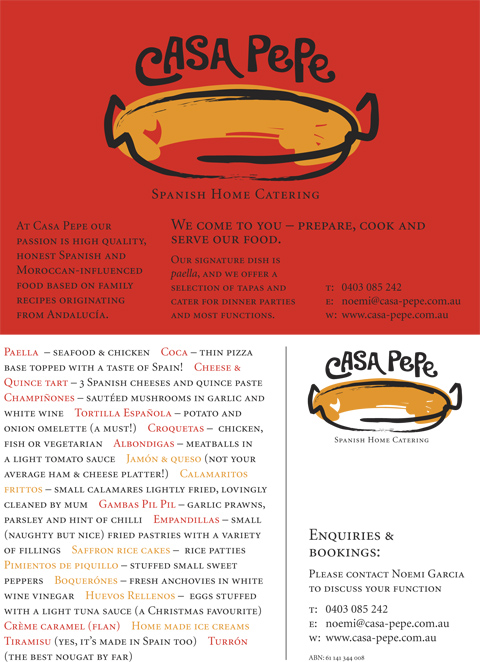 (Casa Pepe promo card)
---
Like Like can lead to Love...
---
Also Recommended
No related photos.