{Book Review} Audrey Gordon's Tuscan Summer
"I must admit, I thought this book would just be like one of those other ones I've seen; country style cooking with waffly stories and recipes I'd never try. Hardie Grant the publishers offered to send me a copy, and boy was I glad they did. On closer inspection, Audrey Gordon is actually Heidi Arena,..."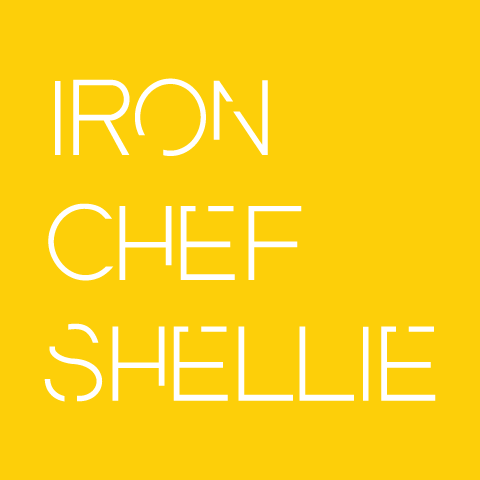 {Book Review} Audrey Gordon's Tuscan Summer
I must admit, I thought this book would just be like one of those other ones I've seen; country style cooking with waffly stories and recipes I'd never try. Hardie Grant the publishers offered to send me a copy, and boy was I glad they did. On closer inspection, Audrey Gordon is actually Heidi Arena, and you might have seen her on Thank God You're Here, or The Librarians (Dawn), just to name a few. She is one of my favorites and couldn't believe it was her! Audrey is a character Heidi plays; with an entire back story about her chef career.
When I first started reading, this book reminded me of a hilarious cooking show I recently discovered; Posh Nosh. If you haven't seen Posh Nosh, I suggest you do so immediately (after reading this post of course). It stabs fun at all pretentious chefs, and brings the humor back into the kitchen. Audrey's book follows the same sort of humor in many ways, and had me randomly chuckling to myself throughout. We have Tom Gleisner, Santo Cilauro and Rob Sitch to thank for the comedic relief throughout the book (Working Dog Team).
What may look like standard cookbook, is more of a good read than anything. Whilst some celebrity chefs like to give a full story before the recipe, Audrey's stories are guaranteed to make you chuckle. And if you don't chuckle at the story, you will chuckle at "Audrey's Tip" – a little snippet of advice she has for the recipe in question.
"Most good butchers will joint a chicken for you on the spot. If unsure, I often ask a butcher to do it just as a test. If he can't, be prepared to exit the shop with as haughty an expression as you can muster"
I found too many things amusing in this cookbook. Like Audrey's mashed potato recipe; potatoes are optional. Her recipe for Paparo All'arancia (duck with orange) calls for 1 carrot, coarsely chopped; 1 onion, roughly chopped; 1 stick celery, gently chopped. Also included are some strictly non-Tuscan recipes, like rice paper rolls and chilli beef noodles. I love how she still bothers to translate the recipe name into Italian, and justifies why she has included them in the book.
Some ingredients that you wouldn't usually expect to find in an Italian cookbook that made me giggle include, dried spaghetti and low-fat Italian dressing. Amongst the hilarious diary she keeps of her time in Italy, she also includes hilarious dinner party etiquette advice and her ten commandments. Her little quotes about life and cooking throughout provide even more entertainment. The recipes themselves are easy to follow with added Audrey humour. I'll share one below, but for the rest, you'll just have to go grab yourself a copy! People will probably start wondering why you are laughing to yourself when cooking, but don't mind them; it's all a bit of fun!
"This book is not directed at celebrity super chefs or haute cuisine high flyers dazzling diners in their Michelin starred restaurants. It's written for you, the ordinary cook, stuck at home with insufficient bench space and a set of chipped mixing bowls."
The book is fantastic and I'm so glad I have it in my collection.
Bruschetta Al Pomodoro (Tomato Bruschetta)
Simple, fresh, delicious! I usually do mine with balsamic vinegar, so trying with red-wine vinegar instead was a nice change.
Pappardelle Con Vitello Ragu (Pappardelle with Veal Ragu)
Hamsley said it was better than bolognaise and was looking forward to leftovers after he finished his bowl. It was incredibly simple to make and was packed full of flavour.
Torta Di Lamponi E Cioccolato Di Eunice (Eunice's Chocolate and Raspberry Cake)
My cake didn't rise as high I thought it would, and the picture in the book looks a bit like a mousse/cheesecake. I didn't have enough Frangelico liqueur, and I ended up dropping it when putting it in a storage container. Thankfully the chocolate bark on top hides any evidence, and you'd be none the wiser! It was a delicious cake, my grandma was most impressed, and the fresh raspberry sauce really freshens it all up. Another plus, it keeps well in an airtight container for about 5 days.
Bruschetta Al Pomodoro (Tomato Bruschetta)
4 very ripe tomatoes
2 tablespoons extra-virgin olive oil
Good red-wine vinegar (optional)*
Handful fresh basil leaves, roughly torn into small pieces
Salt
Freshly ground black pepper
4 slices sourdough bread
3 cloves garlic, 2 halved and 1 espaliered
*actually, it's not optional and you leave it out at your own peril
1. Cut the tomatoes into 1 cm dice using a sharp knife and, if necessary, a measuring tape. Moisten with olive oil and vinegar, then add the basil, sea salt and pepper and leave for 30 minutes or half an hour, whichever comes first.
2. Grill thick slices of bread under a preheated grill or in a preheated griddle pan (for a truly authentic flavour, toast on a open fire), then rub the hot toast with a cut clove of garlic. This can be done sparingly if you prefer a subtle flavour, or generously if you like garlic and are not planning any form of close social interaction for the next few days.
3. Drizzle with olive oil then pile the tomato mixture generously onto the toast – it's not bruschetta if at least one guest doesn't end up with half if it on their shirt!

Iron Chef Shellie received a copy of Audrey Gordon's Tuscan Summer from Hardie Grant. This was an honest review of what Iron Chef Shellie thought of the book.
---
Like Like can lead to Love...
---
Also Recommended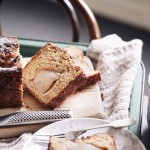 Grounded Pleasures Chai Poached Pear Loaf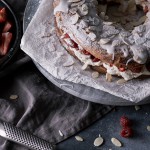 Strawberry and Raspberry Paris Brest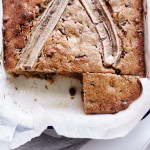 Banana Chocolate Cake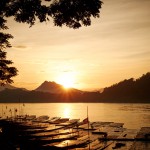 Gourmet Laos