Eating Out: Replete Providore
"So I don't know if you've noticed but I hardly dine out these days. Sad I know. I am saving some money now that I've cut back on dining out and cookbook purchases; however my list of places to go to and books to buy is getting bigger by the day. It was time I..."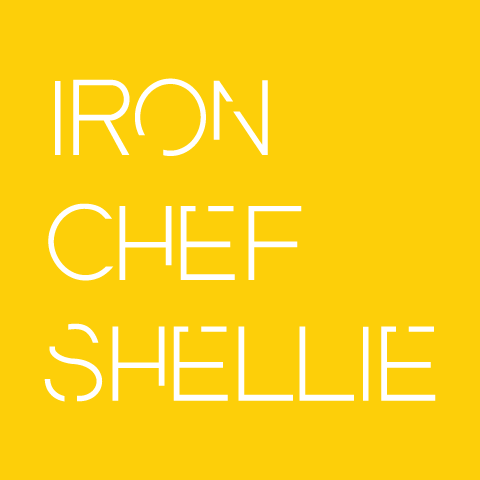 Eating Out: Replete Providore
So I don't know if you've noticed but I hardly dine out these days. Sad I know. I am saving some money now that I've cut back on dining out and cookbook purchases; however my list of places to go to and books to buy is getting bigger by the day.
It was time I caught up with Miss A and she suggested Replete Providore for breakfast. We had both never been, so we checked out the menu online and were both drawn to the ricotta hotcakes with lemon curd and fresh strawberries. Whilst checking out other blogger's reviews, a few had mentioned the hotcakes were sickly sweet, other mentioned they were just perfect. I was also drooling over pictures of the corn fritters with bacon and avocado… alas I had a week to decide what to order!
The day was cold, raining and miserable. We walked up the road hoping to get a table as it looked packed when we drove past. Luckily a table for two by the window (perfect photography spot) just emptied up and the waiter was relieved there were just the two of us, as there was a table for twenty out the back.
The overwhelming smell of amazing coffees filled out nostrils the moment we were seated. We both looked at each other and commented how nice the coffee smelt. Miss A got the latte, but I went for a chai. A chai latte in a teapot was something I've never seen before, but worked and I got 3 cups out of it with a sweet side of honey. Bliss!
I broke food blogger rules and ordered the same thing as my dining partner. This was good for Miss A as she didn't have to wait for me to take a photo of her food before she could eat it!
I never understood how eating something could transport you to a memory, until after I had my first bite. I was taken back 10 years, to the big breakfast spread my Grandma used to put on when she lived in the country. It reminded me of fresh croissants and strawberry jam; warm and fuzzy times. After the first bite Miss A and I agreed these hotcakes were damn good! We agreed the lemon curd cut through the sweetness of everything; and we loved that we could see clumps of ricotta in the hotcakes. However, half way through, I was grateful for the complimentary water, it was getting into sweet overload. We both couldn't finish, leaving about a quarter on the plate. The pistachio praline was my favorite part, adding much needed crunch. The hotcakes themselves were lovely and fluffy.
Next time we want to try the amazing sounding french toast!
I'd definitely return; service and speed of food delivery was great considering the place was packed and there was a large party out the back. With the range of produce on offer, I could easily drop some big dollars there.
You can check out the menu and more information here: www.repleteprovidore.com
---
Like Like can lead to Love...
---
Also Recommended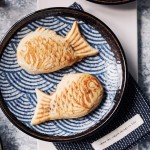 Taiyaki
Street Eats Bangkok
S.Pellegrino Young Chef 2018, Milan Italy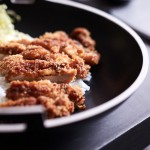 Chicken Tonkatsu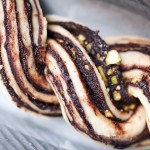 Ten Years On with Chocolate Krantz Cake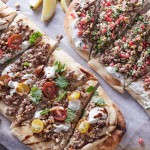 Lamb Pizza Two Ways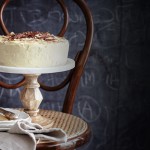 Cannoli Cake
The Miele Experience Kitchen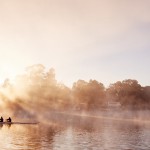 Mildura & Swan Hill