International Incident Party – Salt
"So many types of salt… To most of us, salt is salt, and we think nothing more of it. It's something we add to water when we cook pasta, we add it to add extra flavour, or it's that thing on the table next to the pepper. There are so many different types of salt,..."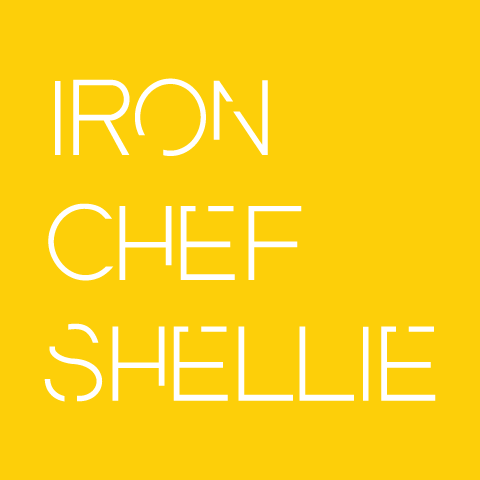 International Incident Party – Salt
So many types of salt…
To most of us, salt is salt, and we think nothing more of it. It's something we add to water when we cook pasta, we add it to add extra flavour, or it's that thing on the table next to the pepper.
There are so many different types of salt, there are even books, written and dedicated just to salt. I have a copy of one, but actually went for a recipe in a different cookbook, despite it being the obvious choice.
Just like the many kinds of olive oil, it's all about using the right salt with the right ingredients to great something amazing.
Just like Lindt did with their Sea Salt chocolate, by adding the world's finest salt in their chocolate; Fleur de Sel.
But enough pictures about salt. Let's get down to the cooking part!
I love peanuts.
I love peanut butter (crunchy, if I have a choice).
I eat peanut butter the "Asian way"; on toast, sprinkled with sugar. I thought everyone ate it this way until Hamsley looked at me funny when I prepared it for myself one day.
I like peanut butter and Nutella on the same bit of toast for a choc-nut taste. It's like a Snickers bar on toast.
Buying peanut butter, crunchy or smooth by the 1.4kg jar at Costco is the best thing ever.
Oh… that's right, we were talking about salt weren't we.
Ta da!!
Peanut butter + salt = awesome cookies.
People often buy salted peanuts, so this just seemed like it was going to be a fantastic combination in the form of a cookie. The salt really gets you salivating at the first bite, helping make these little morsels very addictive! Some had more salt flakes on top than others, as a taste experiment. You don't want them too salty, that's for sure.
I'll be making these again… I'll think about sharing them 😉
Crunchy Peanut Butter & Sea Salt Biscuits
Belinda Jeffery
2 cups (300 g) plain flour
1/8 tsp baking powder
1/2 tsp salt
180 g unsalted butter, cool but not cold, cut into chunks
1/3 cup (75 g) caster sugar
1/3 cup (75 g) firmly-packed brown sugar
1 tsp vanilla extract
1 egg
110 g crunchy peanut butter
1/3 cup (50 g) salted peanuts
Sea salt flakes, for topping
1. Put the flour, baking powder and salt into a food processor and whiz them together for about 10 seconds so they're well combined. Tip them out into a bowl.
2. Put the butter and both sugars into the food processor. Whiz them for 40 seconds, stopping and scraping down the sides once or twice with a rubber spatula, until they're light and creamy. Add the vanilla extract and egg and whiz them in for 10 seconds; the mixture may look a bit curdled, but it will be fine once the flour is added. Scrape the peanut butter into the egg mixture and whiz the machine briefly again so it mixes in. Add the flour mixture to the processor and mix it in with on/off pulses, until it just forms a thick soft dough (Don't overdo the mixing in of the flour or the biscuits will be a tad tough.)
3. Add the peanuts to the dough and stir them in with a spatula (you might find it easier to do this if you tip the dough out into a bowl and work the nuts in by hand, as it's always a bit awkward in the processor). Scrape the dough out onto a chopping board and divide it in half.
Lay a large sheet of foil on a bench and cover it with a sheet of baking paper. Gently knead one piece of the dough briefly to bring it together, then roll it into a log about 5 cm in diameter.
5. Sit the log on one edge of the baking paper and roll it up in the paper. Next, roll it so it's wrapped in the foil. Twist the ends of the foil tightly in opposite directions so you end up with something that looks like a very long bonbon. Repeat with the remaining dough.
6. If you're baking the biscuits on the same day, chill the logs for 2-3 hours in the fridge until they're firm enough to slice. Or, at this stage, you can freeze the logs until you need them (they keep well in the freezer for about 5 weeks; just defrost them in the fridge before slicing them.)
7. Preheat your oven to 150C. Line some baking trays with baking paper. Unwrap the log (or logs) and cut into 6-7 mm-thick slices.
8. Sit the rounds, about 2 cm apart, on the prepared baking trays. Gently sprinkle a little sea salt onto each one; I'd go fairly lightly on the salt the first time you make them, and then when you've tried them once you can adjust the amount.
9. Bake, in batches if necessary, for 20-25 minutes or until the biscuits are light golden-brown and feel crisp to touch. If your oven cooks a bit unevenly, turn the trays back to front and swap the shelves halfway through the baking time. Remove the trays from the oven and leave the biscuits to cool completely on them. Store the biscuits in an airtight container, where they will keep well for 5-6 days, or freeze them for up to 2 weeks, and when you want, defrost them at room temperature.
Makes 50-60.
See what everyone else got up to:
---
Like Like can lead to Love...
---
Also Recommended
No related photos.