Random All Sorts
"I have this tool, because of Martha Stewart. I recently saw the light, that I could set Martha's show to record whilst I'm at work. So when it was my turn to have some TV time, I was watching her show and there was a cupcake special. They kept using an ice-cream scoop as it..."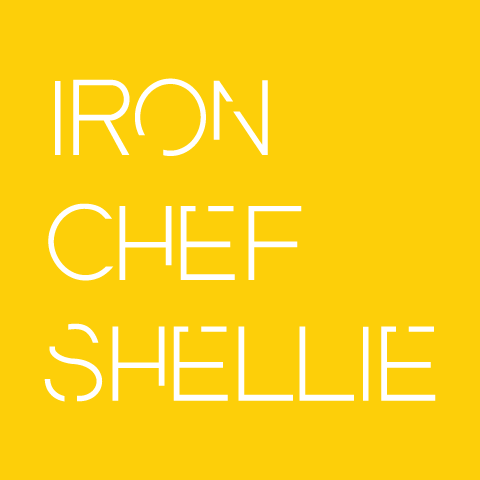 Random All Sorts
I have this tool, because of Martha Stewart. I recently saw the light, that I could set Martha's show to record whilst I'm at work. So when it was my turn to have some TV time, I was watching her show and there was a cupcake special. They kept using an ice-cream scoop as it was the perfect size for putting cupcake batter in cupcake wrappers for baking. Genius. I thought "I don't need one of them", but the more I thought about it, and saw it happening, I had to get one. Turns out you can get smaller ones for cookies too, the cake decorating shop that just opened up in Malvern told me what the small size was for… I thought it was for making truffles!
I have this because of Nigella Lawson. I resisted buying one as I thought they were only for chopping herbs. But watching Nigella's DVD, she has shown me it's great for chopping anything like chocolate and nuts.
Nigella also inspired me to start my cookie cutter collection. Coming up to Christmas, it was just as good a time than any; ginger bread men and ladies to be made! I picked up these ninja bread men cutters too for a bit of fun, I love Fred products!
I finally bought a mortar and pestle. It has been on my list for a while, but after seeing lots of Poh's Kitchen, and making more exotic dishes…. banging things with my rolling pin is now a thing of the past. Hopefully my neighbours didn't think I was doing any heavy construction with all the noise I was making!
Can I just say, that if you are also indeed of kitchen gadgets, make sure you have a General Trader VIP card! You get 5% off full priced stuff, so buying all my gadgets wasn't as expensive as it could have been. Matchbox also have a loyalty card, but you don't get instant discounts, you accumulate dollars, then they send you a voucher once you've reached a certain limit. Any other loyalty programs? Don't tell me, I don't need the temptation!
Of course there is my KitchenAid which is my favourite kitchen gadget. I order another Beater Blade from Fully Baked, as it's just the best when it comes to mixing. I don't have to stop the beating process to scrape down the sides, the beater blade does it all for me! I also ordered a gorgeous little cover for it from Everything's Covered on Etsy. The hardest part was choosing which fabric to get. I love the little pocket sewn in the front. I keep the manual and DVD in there. One day I might actually get time to look at them! Whilst I was pretty annoyed that Costco got in the more powerful model the week I received mine, for LESS than I made for my Artisan, I eventually got over it…. well no, I haven't. The thing that consoles me is, I have a pretty mulberry colour, and not red. Don't get me wrong, I like the red, but it seems everyone these days has the red!
A very early Christmas present from my parents was my Sunbeam Multi Processor Plus.
I needed both a blender and food processor. So instead of buying two bulky appliances, I decided on one that has them both! It was a choice between the Sunbeam or the Breville. Despite the annoying Sunbeam song that plagues us during Masterchef, Sunbeam won. It was the ice crushing and juicing function that made it come up on top. This summer, I'll be making my own slurpies!
I finally found a cute kitchen timer. I no longer have to run around and find my phone to activate a timer!
Any they are just SOME of the gadgets and tools I have in my kitchen. The list will never end….
Whilst I read a lot of food blogs, I read some that will hardly or never mention food. I have no idea how I cam across Melbourne Mumma, but I love reading her blog, finding out what her and are little munchkins are up to, and often find myself agreeing with many things she says. A short while ago she did a post on jazzing up her kitchen window sill. This provided me with some inspiration. Whilst I am standing at the sink washing the dishes, I want something nice to look at too, and make it look more pretty overall. Here is what is sitting on mine. What's sitting on yours?
I hope to update you all on my herb and fruit garden soon, waiting for my tomato plant to start producing tomatoes first!
Any endorsements were made independently from Iron Chef Shellie's own personal experiences.
---
Like Like can lead to Love...
---
Also Recommended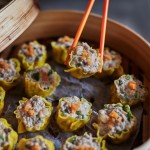 Siu Mai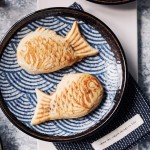 Taiyaki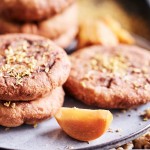 Fried Persimmon Cakes (Shi Zi Bing)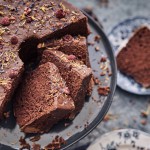 Chocolate Chiffon Cake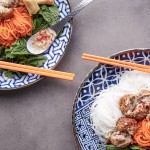 Ginger Pork Meatball Rice Vermicelli Bowls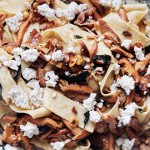 Pine Mushroom Pasta with Bacon & Sage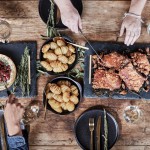 Daylesford Food Photography Workshop with Maxwell & Williams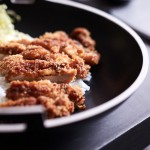 Chicken Tonkatsu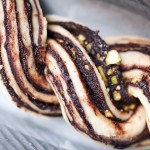 Ten Years On with Chocolate Krantz Cake