Eggplant and Beef Bolognese
"I LOVE my pasta. Hence why my waistline isn't what I'd like it to be, but as my aunty once said "I'm here for a good time, not a long time", so I'll enjoy my pasta and then go work some of it off at the gym. So it's no surprise I wanted to try..."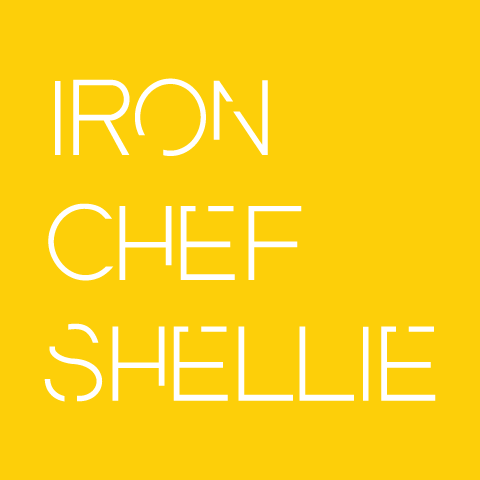 Eggplant and Beef Bolognese
I LOVE my pasta. Hence why my waistline isn't what I'd like it to be, but as my aunty once said "I'm here for a good time, not a long time", so I'll enjoy my pasta and then go work some of it off at the gym.
So it's no surprise I wanted to try this recipe from the latest Donna Hay magazine.
I haven't used eggplant before believe it or not! Was never really a fan, but since starting cooking, I've been eager to try new flavours and all the things I've been missing out on!
I couldn't find any pappardelle pasta, so I settled on curly fettuccine. It almost looks like squid instead of pasta!
So I peeled the eggplant and was starting to chop it up when my dad comes over and goes "What's THAT?!" I couldn't help but laugh because I also thought it looked weird when it was naked, almost like a melon or something!
The sauce didn't taste all that fantastic, so I seasoned it with salt, pepper and sugar. It was still a bit runny and didn't look that great to I added in a tub of tomato paste and BAM! It looked much better and tasted amazing!
The torn bocconcini and basil add a lovely finishing touch. Better than your average bolognese. Luckily there were leftovers so I can enjoy it again today!
Eggplant and Beef Bolognese
Donna Hay with alterations by Iron Chef Shellie
400g pappardelle pasta, or fettuccine
2 tablespoons olive oil
1 eggplant, chopped
2 cloves garlic, crushed
500g beef mince
2 x 400g cans chopped tomatoes
1 tub tomato paste
1/2 cup basil leaves
240g bocconcini, torn
1. Cook the pasta as per instructions on the packet. Drain and keep warm.
2. Heat the oil in a large frying pan over high heat. Add the eggplant and garlic and cook for 2-3 minutes or until golden.
3. Add the beef and cook, breaking up any lumps with a wooden spoon, for 5 minutes or until browned. Add the tomato and cook for 5 minutes or until thickened. Add 1 tub of tomato paste and stir through.
4. Add the pasta and toss to combine. Top with basil and bocconcini to serve.
Serves 4.
---
Like Like can lead to Love...
---
Also Recommended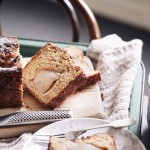 Grounded Pleasures Chai Poached Pear Loaf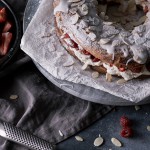 Strawberry and Raspberry Paris Brest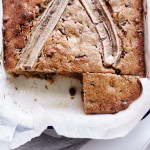 Banana Chocolate Cake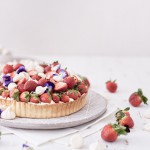 Summery Strawberry Tart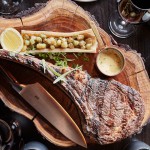 Eating Out: MPD Steak Kitchen
---
Shellie Froidevaux
All content on this site by Shellie Froidevaux, otherwise known as Iron Chef Shellie. Her skills include food styling in her kitchen studio, lifestyle and travel photography across Australia, restaurant photography on location, styling and shooting social media for her clients, recipe development with love and photography workshops for people with discerning tastes :)
---
Copyright Please
All images and content on this site are protected by copyright. Written permission is required from the author if you wish to use any material anywhere on this website. Please be nice, please respect my creative work and hard work.
&copy 2015 Shellie Froidevaux.