Thermomix Hainanese Chicken Rice
"Bringing back Thermomix Thursdays with my favourite Thermomix dish!"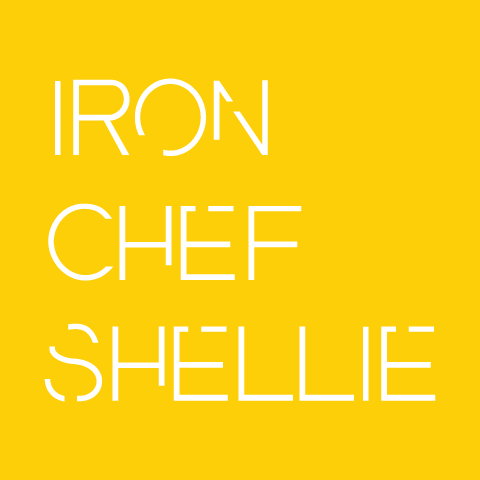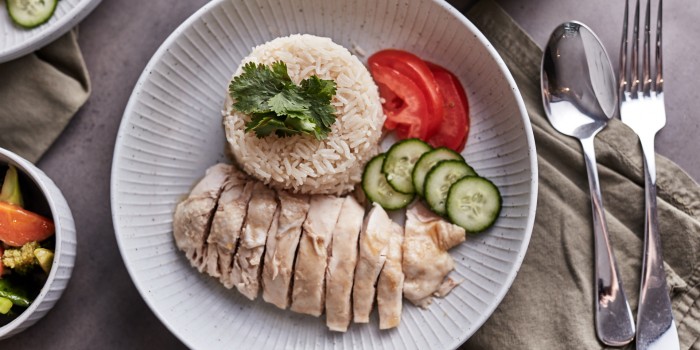 Thermomix Hainanese Chicken Rice
This is a reblog from the original post back in 2012!. I bought my Thermomix back in 2011, which means I've had it for 9 years now…wow! I used to do a segment called 'Thermomix Thursdays' and it might be time to bring it back. I've had the opportunity to upgrade my old TM31 to one of the new fancy ones, but considering how much I use it, I could never justify the price, so I haven't. I either use it lots or not at all. So bringing back a weekly post will make sure I'm using it and trying new recipes.
This is my 100% hands down favourite dish to cook in the Thermomix though. I love that you can steam the chicken up top and cook the rice down bottom at the same time. I find the flavours to be authentic, the chicken nice and juicy, and an all round comforting meal.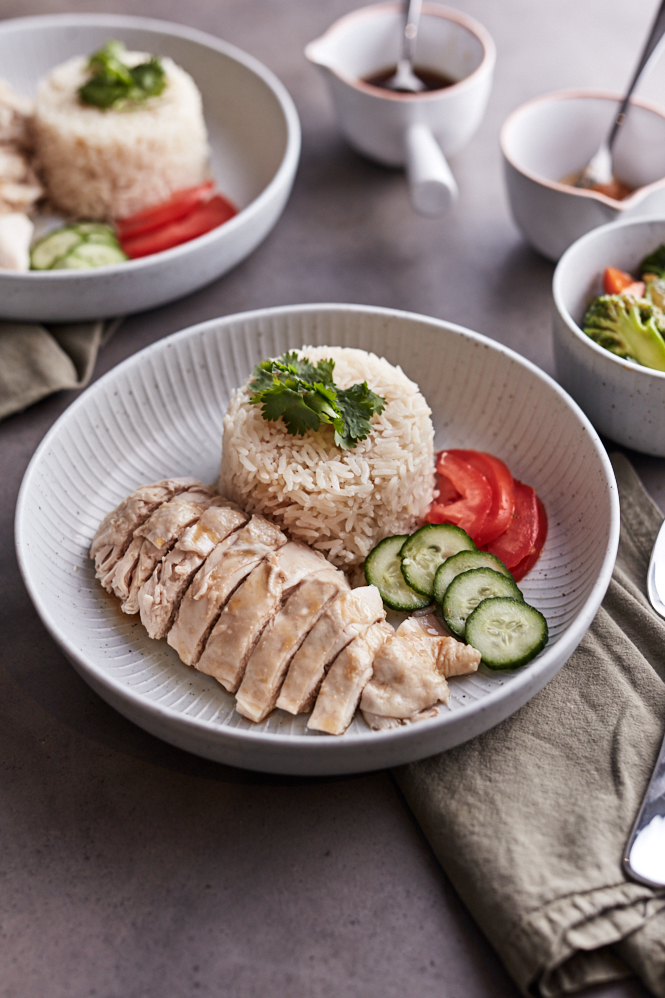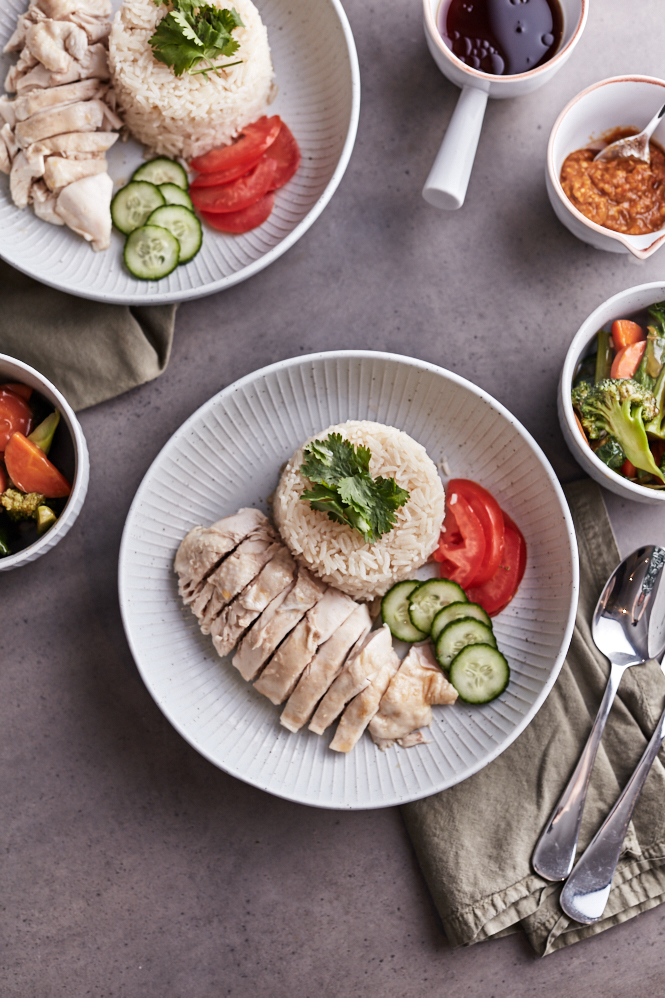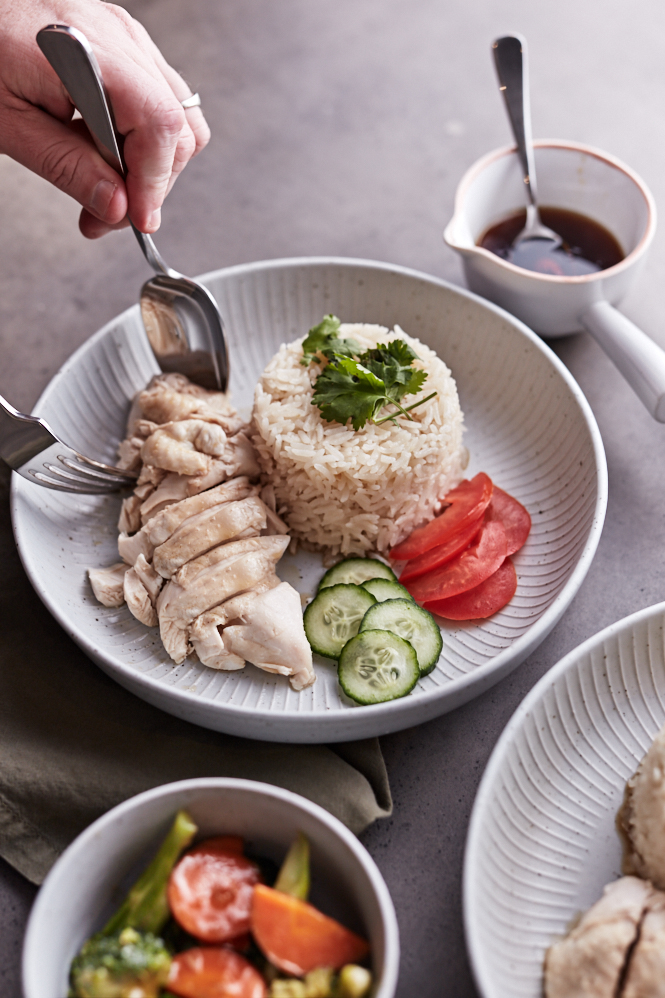 Hainanese Chicken Rice
A Taste of Asia Cookbook
Chinese wine, salt, white pepper and sesame oil for rubbing
1 whole chicken (about 1.5–1.7 kg)
4 cloves garlic
1 spring onion/shallot, chopped in half
4 slices ginger, peeled
2 eschalots, peeled
1 tbsp oil
400g rice
Salt to taste
1L chicken stock
1-2 pandan leaves (optional)
1. Mix 1-2 tsp Chinese wine, a little salt and pepper to taste and 1 tsp sesame oil in a small bowl. Rub this all over chicken and inside cavity. Stuff 2 cloves of the garlic, spring onion/shallot and 2 slices of the ginger inside chicken's cavity and place into Varoma dish on top of a pair of chopsticks to help steam circulation. Set aside.
2. Place remaining garlic, ginger, eschalots and oil into mixing bowl (chop on speed 8 for 8 seconds if you haven't pre-chopped everything) and sauté for 2 min/Varoma/Reverse/speed 2.
3. Add rice and sauté for 2 min/100ºC/Reverse/speed 2.
4. Add about a tsp of salt or to taste. Remove and set aside in basket.
5. Place 1L of chicken stock into mixing bowl. Set Varoma into position and steam for 25-45 min/Varoma/speed 3 (depending upon size of chicken used).
6. Top up liquid to 1L mark with water. Insert basket of rice with pandan leaves . Return Varoma dish to position and cook for 15 min/Varoma/speed 5.
7. Chop up chicken and serve with rice and Chilli Dip, Ginger Dip (see Asian cookbook) and thick black soy sauce.
General Tips
To make a quick sauce to pour over chopped chicken, mix 3 tsp soy sauce with 2 tbsp hot water, ½ tsp sesame oil and ¼ tsp sugar and mix well.
You can add some vegetables to steam in the last 5-10 minutes of steaming chicken if desired.
---
Like Like can lead to Love...
---
Also Recommended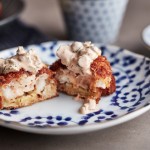 Dan Hong's Garlic Bread Prawn Toasts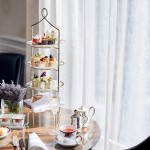 The Langham's Scone Recipe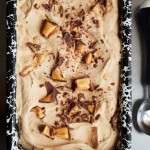 No Churn Honey Caramel Ice Cream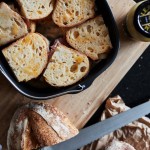 Croque Monsieur Bake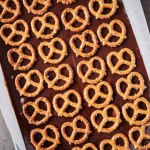 Salted Pretzel Brownies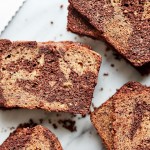 Banana and Chocolate Bread
Have You Met Maria?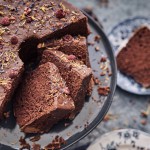 Chocolate Chiffon Cake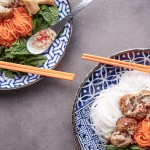 Ginger Pork Meatball Rice Vermicelli Bowls
---
Shellie Froidevaux
All content on this site by Shellie Froidevaux, otherwise known as Iron Chef Shellie. Her skills include food styling in her kitchen studio, lifestyle and travel photography across Australia, restaurant photography on location, styling and shooting social media for her clients, recipe development with love and photography workshops for people with discerning tastes :)
---
Copyright Please
All images and content on this site are protected by copyright. Written permission is required from the author if you wish to use any material anywhere on this website. Please be nice, please respect my creative work and hard work.
&copy 2015 Shellie Froidevaux.