The Miele Experience Kitchen
"Miele invited me down to one of their Miele Experience Centres for a complimentary introduction appliance demonstration, I couldn't resist checking out their appliance range."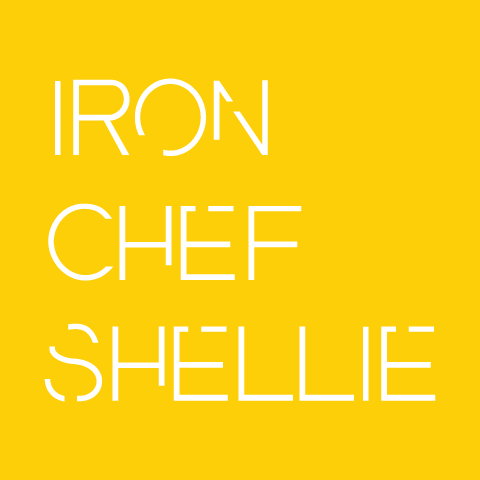 The Miele Experience Kitchen
As mentioned in a previous blog post, Ewen and I are planning on redoing our kitchen in our apartment. Plans are currently on the back burner due to our hectic schedules, but when Miele invited me down to one of their Miele Experience Centres for a complimentary introduction appliance demonstration, I couldn't resist checking out their appliance range.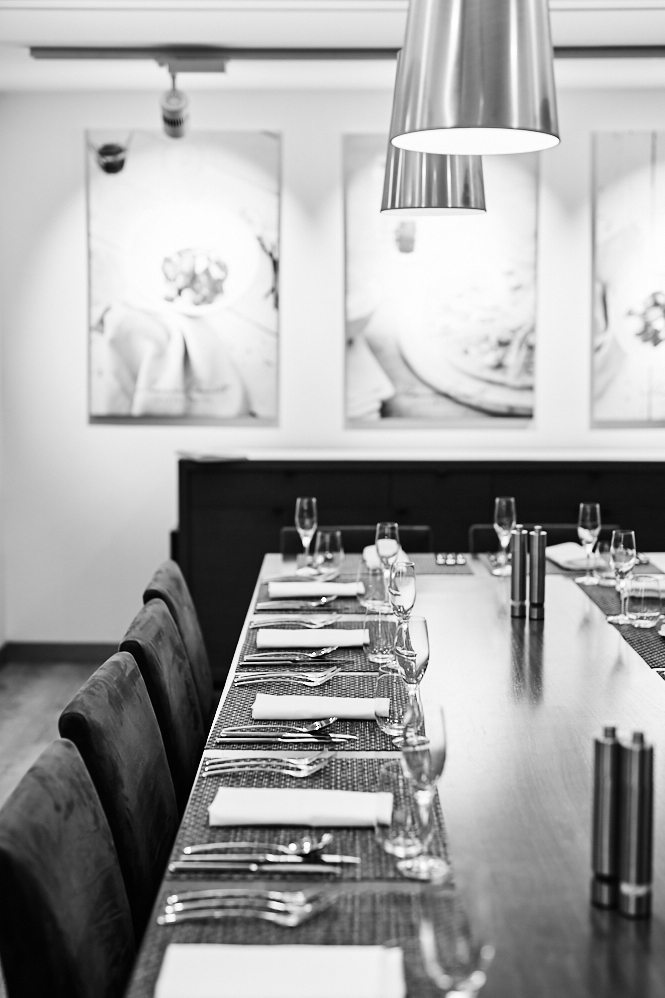 Last week I went to their South Melbourne Experience Centre for a 90 minute demonstration that started with a welcome tea or coffee made with the built-in fresh bean coffee machine. I'm not much of a coffee drinker so I can't vouch for how good the coffee was!
We were all seated in The Miele Experience kitchen, and Miele's Culinary Expert Loughlin took us through the range. We focused mainly on the variations of ovens on offer, including the steam ovens and steam combination ovens. To wow us all, Loughlin explained how easy it is to poach an egg in the steam oven. You can simply poach eggs in their shell by setting the steam oven for 63°C for 30 minutes. It doesn't matter how many eggs you put in the oven, they all cook within the same time. You can even put your eggs in a cold oven the night before, set up the oven to have your eggs ready by breakfast the next morning; too easy!
Having not owned a steam oven before, it was a very interesting demo to attend. When I think steaming, I think of the usual dishes like dumplings, fish and vegetables. I never thought I'd be able to cook custards that will not curdle in a steam oven! Steam ovens also eliminate the need to cook using a bain-marie, for things like creme caramels, and those perfect puddings.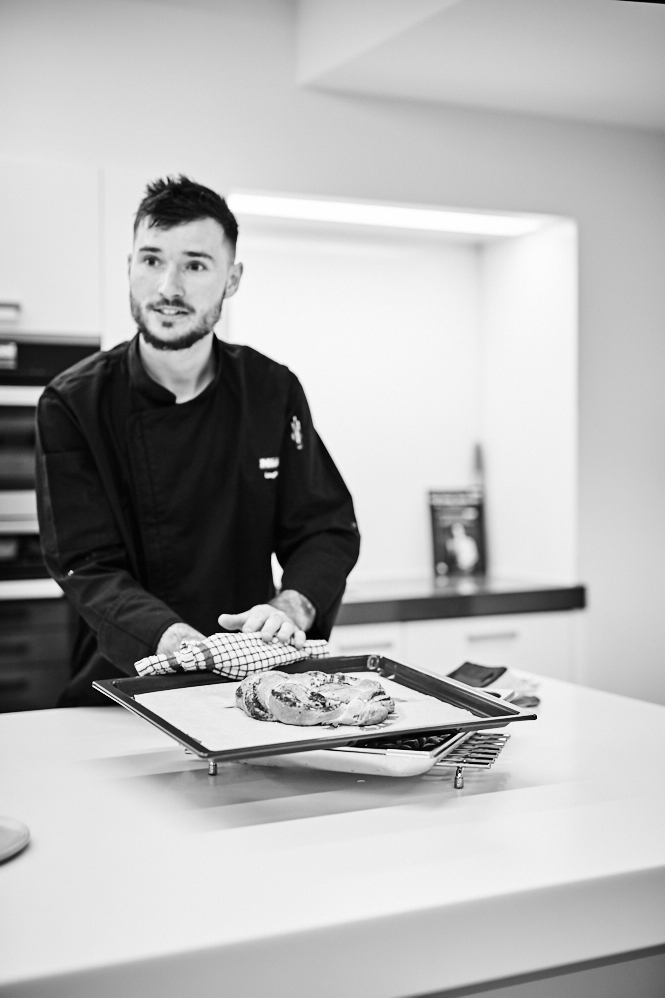 Moisture Plus is one of the programmes on select Miele ovens, and adds up to three bursts of steam of 100ml of water over a 5 minute period. Using Advanced Moisture Plus, you can manually control and set when you want the bursts of steam to happen. This programme is excellent for juicier roasts, and baked recipes. With recipes that need to rise like a cake or bread, the steam helps to achieve a lighter end result for cakes and puddings, and a crustier exterior for bread. The trick is to always do a steam burst straight away and another within the first half hour of your cooking.
Other oven programmes which I found interesting (especially since mine doesn't have them!):
– Intensive Bake: Good for cooking tarts and pizzas. Also eliminates the need to blind bake your pastry!
– Auto Roast: Emulates the searing process that you would normally have to do on the stove before roasting in the oven, and certain ovens come with a food probe so you can cook your roast to the perfect core temperature.
– Fan Grill: Good for roasting veggies so they don't become mushy.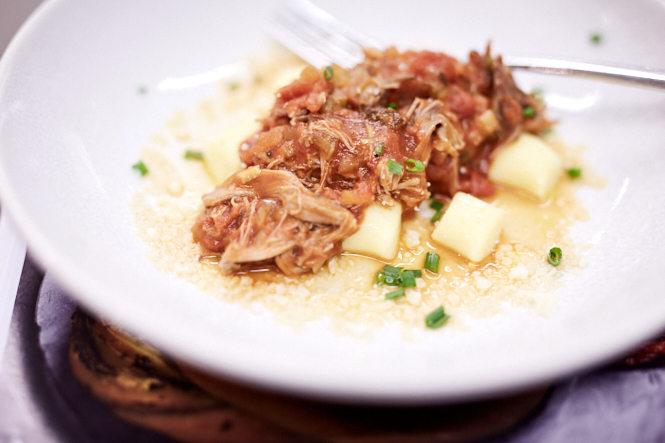 Louglin made one impressive main course for us, lamb ragout with potato gnocchi. The lamb shoulder was cooked in a Steam Combination oven for 3 hours, something that would normally take around 5 hours in a conventional oven. The gnocchi was steamed at 100°C for 1 minute. Both were brought together was a gorgeously rich tomato sauce. A dish that could easily become a weekly go to! mieleexperience.com.au/recipes/lamb-ragout- with-potato- gnocchi
Essentially, anything that you would need to boil water for on a stove you can cook in a steam oven. Yes, including spaghetti and rice! You can even make yoghurt and sous vide all within a steam oven too.
We had a quick look at an induction cooktop too, with Power Boost technology to get water boiling in next to no time, and turning the power down to a bare simmer. The induction cooktops are very responsive.
All in all I was very impressed by the range of Miele ovens, and it's given me a lot of think about!… but I'm mainly still dreaming of the food we got to eat, including that moreish ginger steamed pudding with cream anglaise. mieleexperience.com.au/recipes/ginger-steamed- pudding-with- cream-anglaise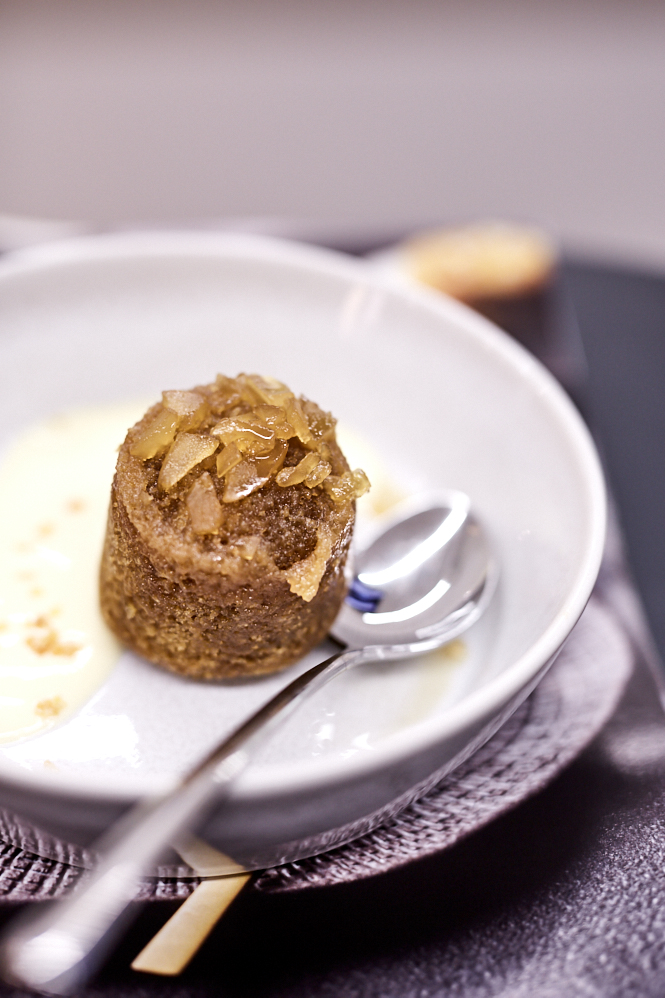 ---
Like Like can lead to Love...
---
Also Recommended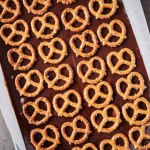 Salted Pretzel Brownies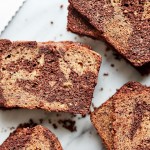 Banana and Chocolate Bread
Have You Met Maria?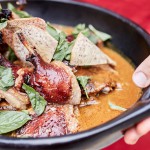 Duck Braised in Coconut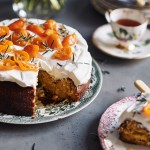 Kumquat and Rosemary Cake
S.Pellegrino Young Chef 2018, Milan Italy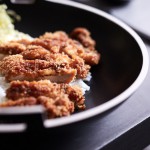 Chicken Tonkatsu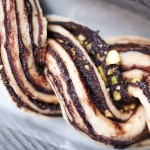 Ten Years On with Chocolate Krantz Cake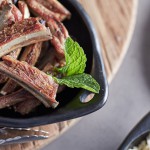 BBQ Lamb Riblets with Sweet Glazed Carrots & Couscous
---
---
Shellie Froidevaux
All content on this site by Shellie Froidevaux, otherwise known as Iron Chef Shellie. Her skills include food styling in her kitchen studio, lifestyle and travel photography across Australia, restaurant photography on location, styling and shooting social media for her clients, recipe development with love and photography workshops for people with discerning tastes :)
---
Copyright Please
All images and content on this site are protected by copyright. Written permission is required from the author if you wish to use any material anywhere on this website. Please be nice, please respect my creative work and hard work.
&copy 2015 Shellie Froidevaux.