Nyan Cat Cupcakes
"Nyan Cat cupcakes to help raise awareness for fighting against animal cruelty. You can help too with RSPCA Cupcake Day!"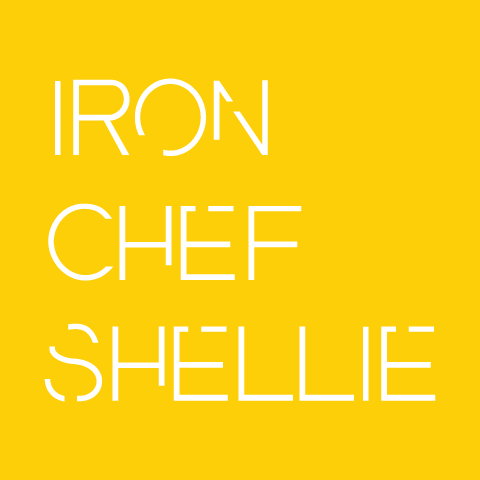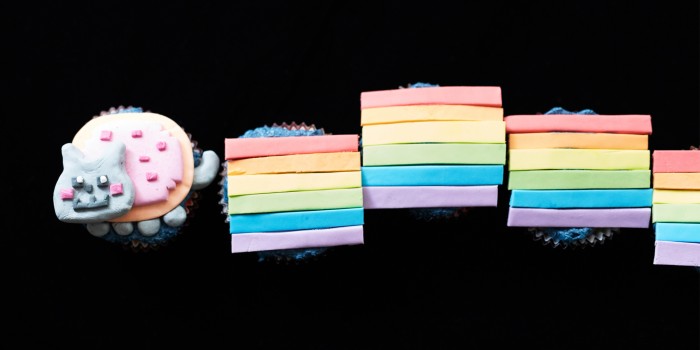 Nyan Cat Cupcakes
To help fight the fight against animal cruelty, the RSPCA have their annual cupcake day, this year falling on August 17, 2015. It's a great excuse to make some cute cupcakes and host an RSPCA Cupcake Day party in your workplace, school or home with some of your favourite people to help raise funds for the RSCPA.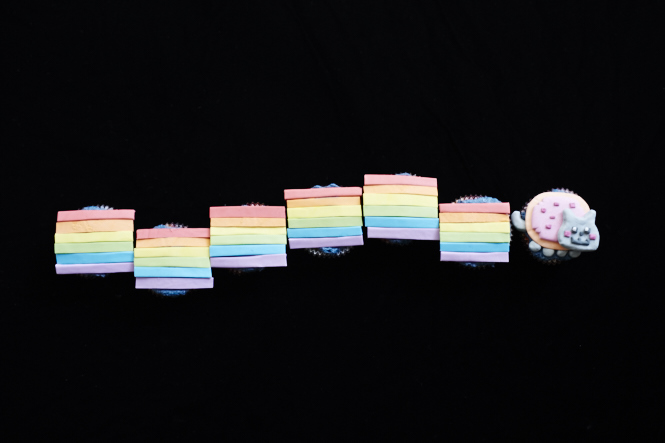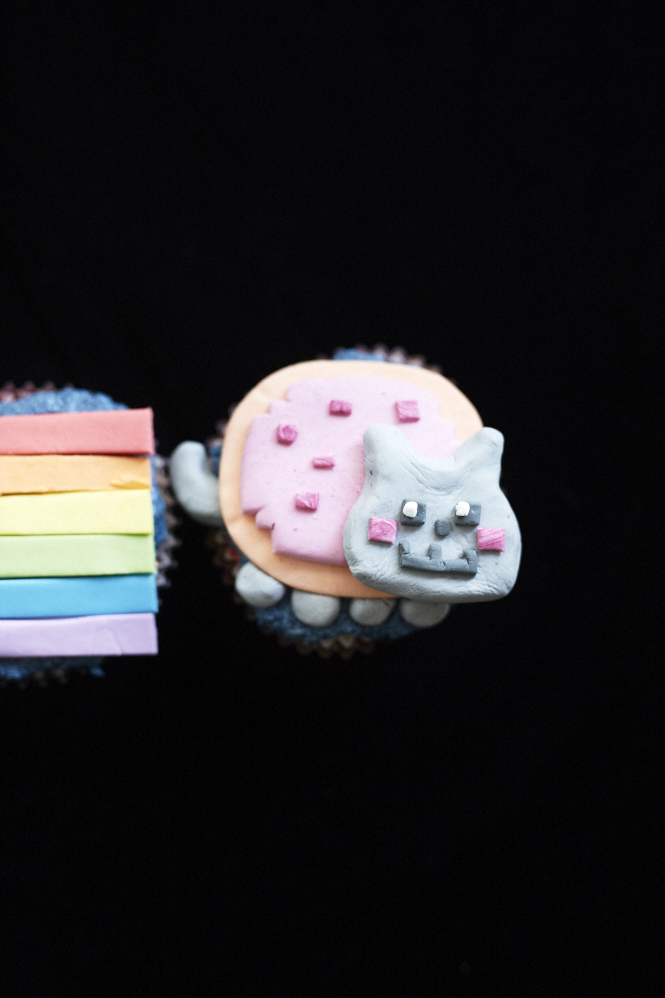 To help spread the word, I decided to do something a bit different to what I would normally do. I wanted to do something fun and a little bit silly. Truth is, this idea has been kicking around in my head for over a year now, so it was finally time to pounce (if you'll pardon the pun). I'm no expert when it comes to fondant modelling, so any cake decorating nazis, please get off your high horse now, cos this Nyan Cat is just a bit of fun for a good cause paws!
Unfortunately I don't have a tutorial or step by step guide on how to make the Nyan Cat, it's just something I kind of made up as I went along. I chose to make the cupcake underneath all the fondant work rainbow as well.
Head over to the RSPCA Cupcake Day website to register now for your free host kit, and to fight animal cruelty with cupcakes!
If you are a bit of a disaster in the kitchen or don't have time to bake, you can still help out by donating via the website.
The money you raise will support our work to fight animal cruelty:

$24 can pay for an enrichment toy for a kitten
$50 can cover boarding costs for animals of domestic violence victims
$100 can desex a cat or dog so that it can be adopted into a loving home

$240 can subsidise emergency surgery for an animal in pain
$350 can keep an inspector on the road fighting animal cruelty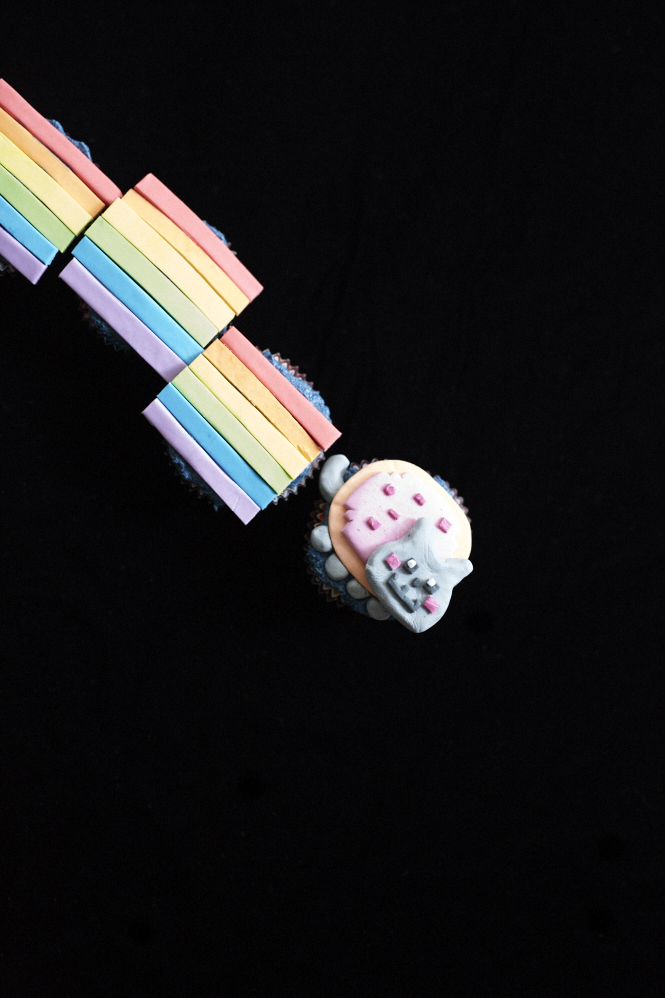 ---
Like Like can lead to Love...
---
Also Recommended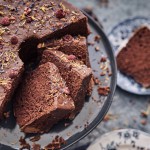 Chocolate Chiffon Cake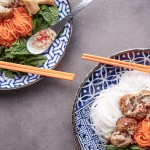 Ginger Pork Meatball Rice Vermicelli Bowls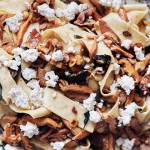 Pine Mushroom Pasta with Bacon & Sage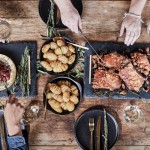 Daylesford Food Photography Workshop with Maxwell & Williams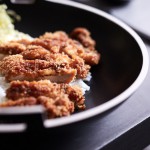 Chicken Tonkatsu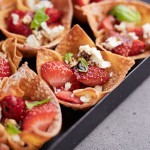 Strawberry Caprese Salad Canapes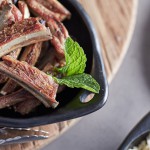 BBQ Lamb Riblets with Sweet Glazed Carrots & Couscous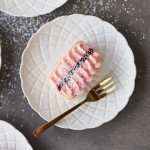 Pink Iced Vovo Cakes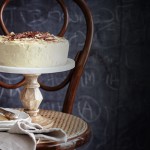 Cannoli Cake
---
---
Shellie Froidevaux
All content on this site by Shellie Froidevaux, otherwise known as Iron Chef Shellie. Her skills include food styling in her kitchen studio, lifestyle and travel photography across Australia, restaurant photography on location, styling and shooting social media for her clients, recipe development with love and photography workshops for people with discerning tastes :)
---
Copyright Please
All images and content on this site are protected by copyright. Written permission is required from the author if you wish to use any material anywhere on this website. Please be nice, please respect my creative work and hard work.
&copy 2015 Shellie Froidevaux.