Lemon Poppyseed Cupcakes
"Purple frosting is the thing of dreams, especially when it oozes a fresh blueberry flavour. Paired with the lemon curd cupcakes, it goes fabulously with a cup of tea."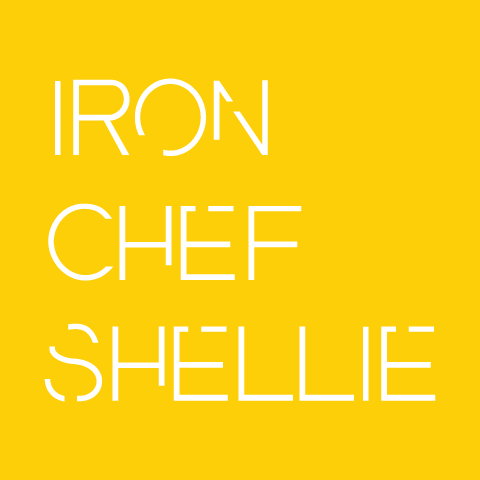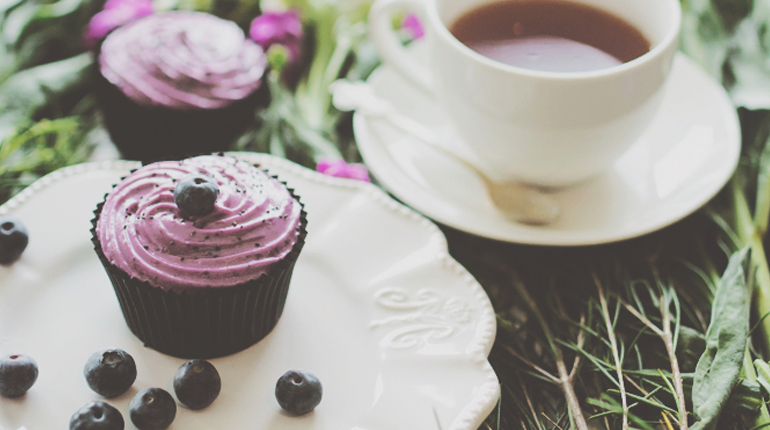 Lemon Poppyseed Cupcakes
Last Monday, Ewen Bell, Ian Rolfe and myself ran a food styling and food photography workshop, with help from our friends at C.R.Kennedy.
It was a little workshop taster for 17 lucky people, who managed to secure a slot in the extremely popular event!
I'll share more on the event in another post, but I just wanted to get this recipe out there, as whilst we styled and photographed these babies all day. They were rather scrumptious to eat as well! And with RSPCA Cupcake Day coming up, I figured some of you might want a little inspiration as well! 😉
Be warned, you will probably want to eat the frosting by the BUCKET LOAD!
For more information on RSPCA Cupcake Day head to: www.rspcacupcakeday.com.au
For more information on Food Styling & Food Photography workshops that Ewen Bell and myself are running, head to ewenbell.com/food
Lemon Poppyseed Cupcakes With Lemon Curd & Blueberry Frosting
Converted and slightly adapted from: adventures-in-cooking.com/2012/04/lemon-poppy-seed-cupcakes-with-lemon.html
Lemon Curd

Thermomix recipe can be found here: seanasmith.com/lemon-curd-recipe-thermomix-quick-and-easy
Non-thermomix recipe: taste.com.au/recipes/17755/lemon+curd
Blueberry Cream Cheese Frosting
Recipe can be found here: whiteonricecouple.com/recipes/fresh-blueberry-cream-cheese-frosting-recipe
Cupcakes:
187g plain, all purpose flour
250g caster sugar
113g butter, softened
1/3 Cup Lemon Juice, plus 1 Tablespoon
3 tablespoons Grated Lemon Zest
80g Sour Cream
2 Tablespoons Milk
1 Tablespoon Poppy Seeds
1/2 Teaspoon Vanilla Extract
1/2 Teaspoon Salt
1/4 Teaspoon Baking Soda
1/4 Teaspoon Baking Powder
12 Cupcake Liners
Place cupcake liners in the cupcake pan and set it aside. Preheat the oven to 175ºC, and mix together all of the dry ingredients in a small bowl, except the poppy seeds and sugar. Set it aside.
In another small bowl, mix together the sour cream, milk, vanilla extract, and lemon juice, and set that bowl aside as well. In a large bowl, cream together the butter and the sugar, then add the eggs, one at a time, mixing well between additions. Add the grated lemon zest and then alternate between adding the flour mixture and the lemon juice mixture until they're all completely combined. Stir in the poppy seeds.
Evenly distribute the batter between the cupcake liners. Place the cupcake pan in the oven and bake for 30-35 minutes or until a toothpick inserted into the cupcakes comes out clean.
Once the cupcakes and lemon curd have cooled, scoop 1 teaspoon out of the tops of each of the cupcakes and fill the holes with 1 teaspoon of the lemon curd.
Then, fit a frosting bag with a 9 mm star tip and fill the bag with the frosting. Starting about 1 cm away from the edge of the cupcake, pump out the frosting and continue in a spiral until you reach the center, where you should stop pumping the frosting and pull up and away. Repeat until you have frosted all of the cupcakes. Sprinkle a pinch of poppy seeds over each cupcake, and serve.
---
Like Like can lead to Love...
---
Also Recommended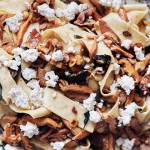 Pine Mushroom Pasta with Bacon & Sage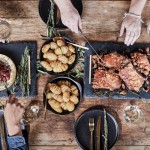 Daylesford Food Photography Workshop with Maxwell & Williams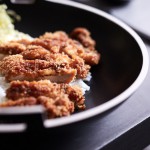 Chicken Tonkatsu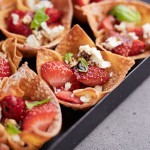 Strawberry Caprese Salad Canapes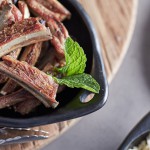 BBQ Lamb Riblets with Sweet Glazed Carrots & Couscous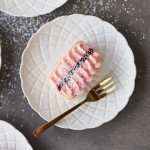 Pink Iced Vovo Cakes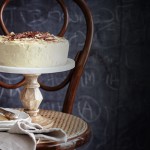 Cannoli Cake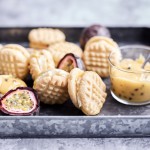 Passionfruit Yo-Yos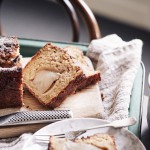 Grounded Pleasures Chai Poached Pear Loaf