Tasmania [Day 2 – Part 1]
"Bowls of coffee and ricotta hotcakes in Hobart, to oyster farming and cheese tasty on Bruny Island. This day was a hard one to beat."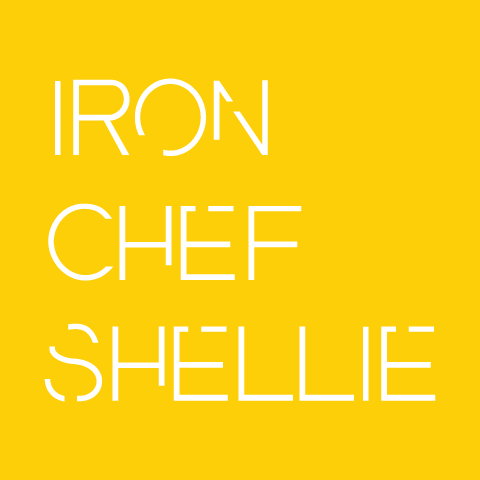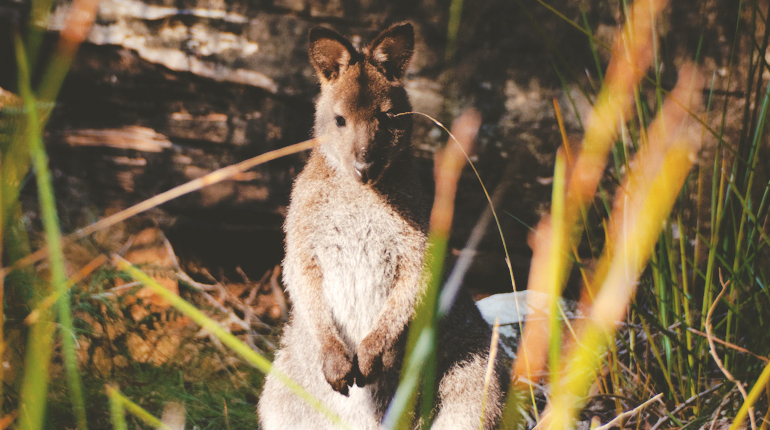 Tasmania [Day 2 – Part 1]
Have you read:
After sleeping like an ABSOLUTE baby in the massive king size bed OF DREAMS, DREAMS I tell ya, I got up early to catch the sunrise. Since it was towards the end of daylight savings, it turns out I didn't need to wake up so early as the sun was rising later. I still headed downstairs and a few minutes down the road to enjoy the serenity down by the water. It was just me, a few crazies and the rowers up that early.
We were offered complimentary breakfast at the cafe downstairs by reception, Castray Esp Food+Wine. Dad and I had a coffee there, and Dad had a roll with some butter, but I had my heart set on returning to my favourite breakfast place that I went to on my last trip to Tassie, Machine Laundry Cafe.
Machine Laundry Cafe
Shop 12 Salamanca Square
Hobart, Tasmania
Phone: 03 6224 9922
Being a weekday, we didn't have to fight the crowds. We decided to sit outside and enoy the fresh air, the sunshine and do a put of people watching.
There was more coffee involved, especially a rather large latte for me that was served in a bowl #happinessinabowl
Cappucino $3.50
Maximum Machine Latte (served in a bowl) $4.50
We didn't just go there for the coffee, we were there for the food. I actually had my eyes on the ricotta hotcakes, but Dad doesn't do anything meaty for breakfast, so I forgave my first choice for him. Breakfast envy was high that day my friends.
Ricotta Hotcakes
with chocolate sauce, freeze dried raspberries and pistachios.
Whilst the hotcakes looked #totesamazeballs, I knew bacon would make everything better; and the eggs benedict didn't let me down. The hollandaise was perfection and it was a superb start to the day.
Eggs Benedict $15
poached eggs, bacon and hollandaise on toasted sourdough
If you plan on going, market day or Sundays are pretty busy, but it's worth the wait. I remember their Machine Muffins being fantastic, and service is always good. You can even do your washing whilst you eat!
We walked back to the Salamanca Wharf Hotel, collected our bags, said farewell to our awesome suites, got the car out of the car stacker and headed on our way to Kettering to catch the ferry to Bruny Island.
Bruny Island
Kettering is about a 30 minute drive from Salamanca, and it's a pretty easy drive at that. The fare includes a return trip. To check out the Bruny Island Ferry timetable, or for more information on pricing, etc; check out the website.
We got there fairly late and were one of the last cars to be able to get onboard. This resulted in my car being very tightly squeezed in behind a truck and in front of 4WD. May I strongly suggest you try and get to the ferry terminal at least 30 minutes (or earlier!) before boarding, then you will be less squished in and you won't miss out on securing a spot.
The ride itself was a breeze. I was freaking out about Shellie vs Boat round 2 but it was fine. We got out of the car and enjoyed the fresh breeze as we cruised over to the island.
Bruny Island Smokehouse
360 Lennon Road
Bruny Island, Tasmania 7150
Phone: (03) 6260 6344
Website: www.brunyislandsmokehouse.com.au
First point of interest as you get off the ferry and head possibly anywhere on Bruny Island, is the Bruny Island Smokehouse. Just 3km from the ferry terminal, it makes for a great pit stop to sample some of their range of smoked produce, pick some up for your stay, and stock up on local whiskeys, ciders or enjoy a beer.
With gorgeous views out onto the water as you sit perched on top of the hill, it's a great location to start relaxing, whilst having a tasty bite to eat.
Fully licensed and serving award winning fine food, try everything from salmon, trout, duck, quail, chicken, mussels, wallaby; and a vast range of chutneys and pickles.
A great way to whet the appetite if you plan on following the Made on Bruny experience.
Get Shucked Oyster Farm
1650 Bruny Island Main Road
Great Bay, Tasmania 7150
Phone: 0428 606 250
Website: www.getshucked.com.au
Your next stop should definitely be Get Shucked. Just keep following the road down from the Bruny Island Smokehouse, and you'll soon arrive at the oyster farm.
Lucky for us, Joe, owner and operator at Get Shucked was expecting us at some point during the day. When we arrived, he was just about to head out to harvest his second batch of oysters for the day, and asked if we wanted to come out on the boat. Part of me was filled with excitement, the other was freaking out. Shellie vs Boat round 3 + oysters which I have another slight phobia about since I nearly choked on one years ago.
Before fear could set in, I looked at Dad with excitement and we said "yeah!!". We were given gumboots and met them down by the water to jump on the boat.
Lucky for me, it was just perfect conditions; the water was calm, the sun was out, the oysters were fresh and I didn't having any issues with swallowing them! It would have been rude to not eat the freshly cut, and shucked oysters by Joe!
With just a few oysters, 50,000 dozen give or take a few; it's fair to say, Joe and the team at Get Shucked know a thing or two about oysters.
You can enjoy oysters at their oyster bar, along with local beverages. I had an amazing ginger beer there, with real chunks of ginger. It was amazing!
See the video with some Bruny Island action: vimeo.com/93050616
Bruny Island Cheeses
1807 Bruny Island Main Road
Great Bay, Tasmania 7150
Phone: (03) 6260 6353
Website: www.brunyislandcheese.com.au
A hop, skip and a really small drive further down the road from Get Shucked, is cheese heaven.
Bruny Island Cheeses use local cow's and goat's milk to make their range of speciality cheeses. The animals are farmed in an environmentally sustainable way to ensure they produce the best milk possible.
Started by in 2001 by Nick Harrow, cheese guru; after 10 years of traveling and training as a cheesemaker around the world. Nick is a traditionalist. He believes cheese should be made the old fashioned way to ensure the integrity and flavour are kept. As a result of this pursuit, his cheeses are exceptional.
When we arrived, Tess (a real lovely gal from the USA, say hi from me when you go!), brought out Tom.
Who is Tom I hear you all asking? Tom is the cheese she so willing to saw in half for us! Tom is a hard, cows milk variety of cheese. He is likened to a cheddar, and he goes very, VERY well with pickles. I much prefer how he is described on the website though 😉
Tess also treated us to a sample of some of the other cheeses they make at Bruny Island Cheeses. For the full range, check out their website. If you are real cheese enthusiasts, I recommend you join their Cheese Club. You can then get their amazing range of cheeses delivered straight to your door. As much as I'd rather trek down to Bruny Island each time I wanted cheese, it's not possible!
I also strongly recommend you get some food whilst you are here. You don't have to dine in either, you can take away. Anything from these amazing wood fired pizzas, to the ultimate cheese toastie; or even just a cheese board. You can sit amongst the trees and be anywhere in the world.
There is also a great variety of house made products, including their wood fired muesli, which gets 5 stars from both Dad and I. This place is a MUST!
Check out 'The Neck' as you keep on driving down. Climb the stairs, it's worth it, even on a rainy day. I did and it was still stunning!
Bruny Island Berry Farm
526 Adventure Bay Road
Adventure Bay, Tasmania 7150
Phone: (03) 6293 1055
Website: www.brunyislandberryfarm.com.au
It was the wrong time of year for us to visit a berry farm, but did that let us stop us? No. Should you skip it? NO! There are soooo many cute ducks for you to see, and ice-cream to be had. There is also a little cafe and gift shop, so if ice-cream ain't your thing, pop in for lunch or a coffee. With entertainment for children on site, it's a great spot for families.
Adventure Bay Retreat
49 Hayes Road
Adventure Bay, Tasmania
AKA: HEAVEN ON EARTH!
WOW, this place completely blew my mind. If I could have just stopped and moved in here, I would have been the happiest person alive. Just stunning.
We drove up the driveway to see this massive property; full of windows, deck with BBQ and outdoor setting. We thought we were lost. Then when we released; nope, in fact that WAS were we were staying, we were still trying to pick our jaws off the car floor.
We pulled up, got out of the car and just stared in awe. When Dad finally unlocked the door and we walked in just enough to absorb it all, we were speechless yet again. AMAZING.
Oh you bet I chose the master bedroom; and you can be sure I did utilise that bathtub! It was at night, so I could enjoy all the stars. There was probably about 304283 wallabies looking at me, but whatever. It was bliss. Pure bliss.
The bed itself; I think it must have been a king size bed on steroids. I could have lived in that bed forever. I didn't want to get out of it, or leave it for anything. Take me back…
The master suite had a toilet, bath with shower nozzle, heated towel racks, and the most amazing view to wake up to. Sleep with the blinds open, you'll thank me in the morning.
There are other rooms if you aren't lucky enough to score the master bedroom; 2 bunk beds, and another big big. There is a separate bathroom to accommodate everyone, and a little kids loft after above the main living quarters, complete with teepee and television.
There is a bounty of board games to keep everyone entertained, and a well stocked kitchen, complete with espresso machine. If staying here, I suggest you pick up produce along the way down at the producers, or bring some from the mainland.
They have really thought of everything here though, even down to panadol in one of the drawers. Who thinks to do that?! … they do, that's who!
If you don't managed to spot a single wallaby in your entire time here, you must get your eyes checked. They are literally everywhere. Come back late at night, or wake up early, and it's like you are the foreigner.
If you are even luckier, you'll spot an albino one!
Two more instalments to come, with some of my favourite shots of the whole trip <3
Disclaimer: Iron Chef Shellie stayed as a guest of Salamanca Wharf Hotel and Adventure Bay Retreat.
---
Like Like can lead to Love...
---
Also Recommended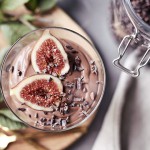 Chocolate Tofu Mousse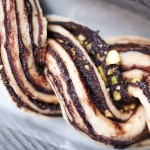 Ten Years On with Chocolate Krantz Cake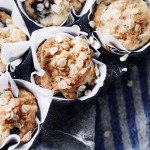 Blueberry Oat And Yoghurt Muffins
Wintervention with Accor Hotels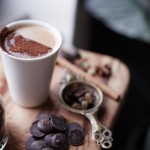 Fresh Winter Food Ideas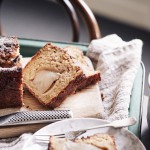 Grounded Pleasures Chai Poached Pear Loaf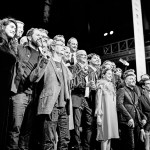 The World's 50 Best Restaurants Awards 2017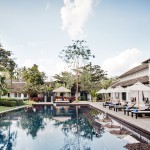 Sofitel Luang Prabang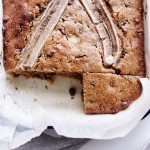 Banana Chocolate Cake