Tasmania [Day 1 – Part 2]
"Soaking in the sun and surrounds of Salamanca in Hobart. A stay at the Salamanca Wharf Hotel and dining at Smolt."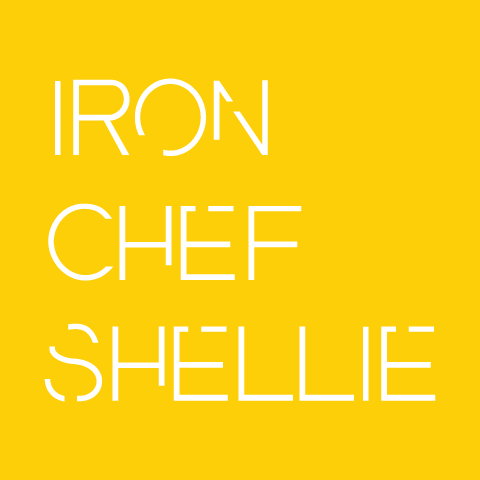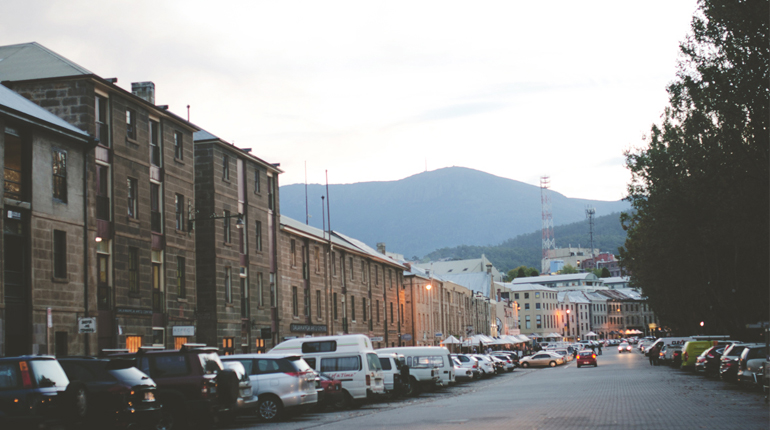 Tasmania [Day 1 – Part 2]
Have you read:
After our meat pie power lunch, before too long, we were in Hobart. Lots of happy memories came flooding back from the last time we were there.
Salamanca Wharf Hotel
17a Castray Esplande
Hobart, Tasmania, 7000
Phone: (03) 6224 7007
Website: www.salamancawharfhotel.com
We were hosted by the very; no, extremely trendy Salamanca Wharf Hotel. Complete with car stacking car park facilities; the finest in appliances, including the teeniest, tiniest, cutest dishwasher I've ever laid eyes on. It was pure comfort all the way.
We had been lucky to be put up in separate rooms, with an adjoining door; so we could still talk and work things out. Complete with it's own balcony, even the button to open the window was high tech!
Very nice bathrooms too, complete with washing machine. The toiletries were MOR, and smelt divine, and provided a touch of luxury.
I will definitely be staying here next time I'm in town. It's a great location, quiet area, and just so plush. It would be the perfect spot to stay if you are planning on hitting up the Salamanca Markets on a Saturday morning.
Whilst we could have stayed there all day, we decided to take a walk around the area before our dinner reservation.
Salamanca is such a photogenic place, I think it's almost impossible to take a bad photo there.
My Dad has a thing for ice-cream. I told him he should start his own ice-cream blog, as he knows where all the good ones seem to be.
Whilst wandering around we had an ice-cream at Mures. Mine tasted like disappointment, and I didn't finish it. I'm glad, as dinner was not too far away.
Smolt
2 Salamanca Square
Hobart, Tasmania, 7000
Phone: (03) 6224 2554
Website: www.smolt.com.au
Dinner in Hobart, and it had to be at Smolt. It was either I pulled my finger out and did some research, or head back to Fish Frenzy for fish and chips. I jumped on Urbanspoon for Hobart, and found myself reading some of my favourite bloggers' review of this place. I emailed Dad to get his approval on the venue and then booked online. Too easy.
Pork terrine, relish, toasted ciabatta $19.90
Spring Bay mussels, white wine, parsley, dill, shallots, saffron aioli $23.90
Entrees arrived in a timely manner, and were incredible. Dad had the terrine since I think he had #terrineenvy from the night before, when I had it on Spirit of Tasmania. I had mussels, and I couldn't get enough. I probably could have stopped there, but we had main course to tackle.
Grilled Tasmanian venison, seasonal fruit puree, quinoa, spiced cauliflower, and almond salad, creamed garlic $37.50
Mains were another culinary victory. I had a beef special, which I failed to take notes on what it was, and thus, my old age prevails and I forgot what it was. It was mighty fine though, and it came with patatas bravas, and I was so full I couldn't finish everything.
Dad loved his venison, and managed to finish everything on his plate. Shattered we couldn't fit in dessert, we waddled back to Salamanca Wharf Hotel.
Salamanca is even stunning at night. It was nice to enjoying the fairy lights on the main street, and then retreated to our rooms.
Day one was a ripper of a day.
Stay tuned to find out what happened on day two!
Disclaimer: Iron Chef Shellie stayed as a guest of Salamanca Wharf Hotel.
---
Like Like can lead to Love...
---
Also Recommended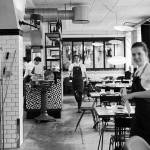 Copenhagen Dining: Bæst
The Miele Experience Kitchen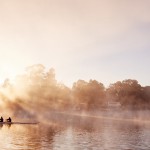 Mildura & Swan Hill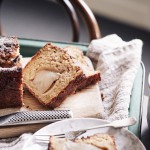 Grounded Pleasures Chai Poached Pear Loaf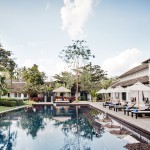 Sofitel Luang Prabang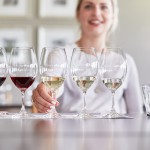 My Memorable Moment – Adelaide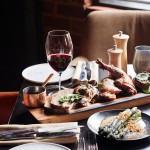 MPD – Sunday Roast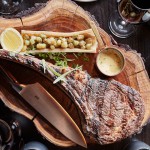 Eating Out: MPD Steak Kitchen
Tartine Bakery