Cupcakes, Festivals & Markets
"What's been going on? • RSPCA Cupcake Day • Luna 1878 Night Market - Queen Vic Market • Yarra Valley Chocolaterie Hot Chocolate Festival • Prahran Market Harvest Hall Reopened • Queen Victoria Market Tours"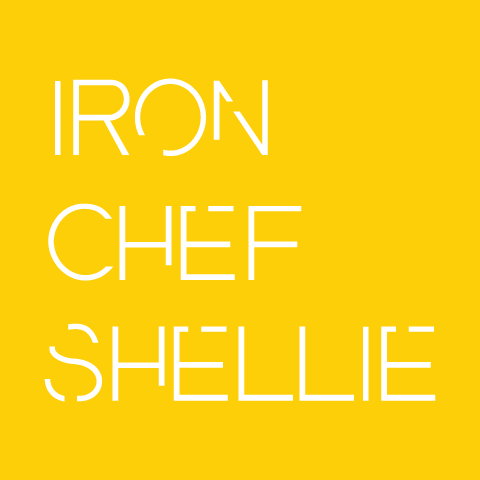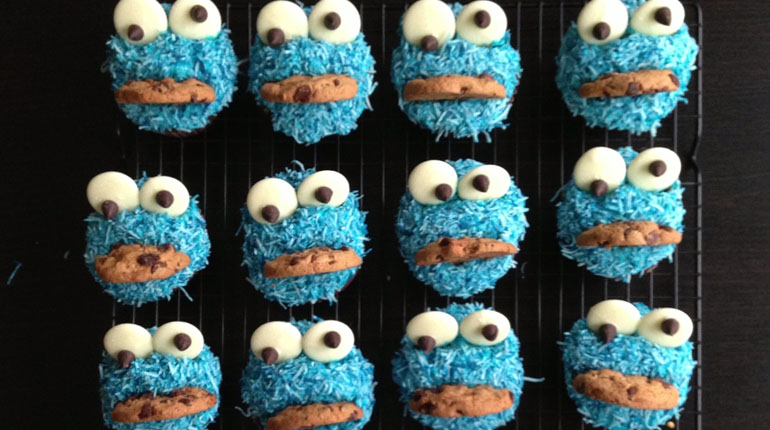 Cupcakes, Festivals & Markets
Time for a quick wrap up and a few public service announcements:
RSPCA Cupcake Day
Monday was RSPCA Cupcake Day

I've always wanted to be apart of it, but always worked for small businesses, so there was no point of making lots of cupcakes for 3 people. With my new job, I nearly fell off my chair with excitement when I got the email that we would be doing it for Monday morning tea. Whilst I had about 20 billion ideas, I settled on finally making these cookie monster cupcakes. They were well received by all! If you want a tutorial, head to Chocolate Suze's website.
♣ ♣ ♣
Things to check out before the end of August:
Luna 1878 Night Market – Queen Victoria Market
Every Wednesday in August, the winter night market Luna 1878 kicks off at the Queen Victoria Market. I went last week, and whilst it was cold, after a mulled wine, a lap around and munching on some hot food, I was warm and didn't feel the cold at all. With a great range of food, drinks and craft stalls, it's less busy than the Summer market, but still lots of fun. Check out the kettle corn stand; best popcorn ever!
For more information head to: www.qvm.com.au/night-market/luna-1878
♥
Yarra Valley Chocolaterie – Hot Chocolate Festival
You still have time to head down to the Yarra Valley Chocolaterie for their Hot Chocolate Festival. 31 flavours for 31 days in August. It's a great day out for the whole family. With lots of free samples on offer, head on down there before the end of August to try some unusual flavoured hot chocolates! There is also a cafe on site for savoury relief or a light lunch. Check out my other post to see what's there.
For more information head to: www.yvci.com.au/whats-on
♣ ♣ ♣
Prahran Market Harvest Hall – Reopened
Prahran Market reopened their newly renovated Harvest Hall on Saturday. I attended the champagne breakfast, but had to rush off shortly after. I plan to go back again this weekend to pick up another chocolate torsade and more delicious sourdough from Noisette. Prahran Market is Australia's oldest continuously running market; and with Essential Ingredient there, I never go home empty handed!
♣ ♣ ♣
Queen Victoria Market Tours
I also went on the Foodie's Dream Tour at the Queen Victoria Market on the weekend. I wanted to buy EVERYTHING. We learnt about the history of the market, to how they run things today. Like how they drop the temperature of the meat & fish hall down to 4 degrees at midnight, so when the produce is delivered early in the morning, the hall is like a giant fridge. Also that the carpark is on a giant mass grave site, so that's one of the reasons why developers haven't bought that as a site for apartments.
With a great range of knowledge and samples along the way, it was great fun, and I was so full after it!
For more information head to: www.qvm.com.au/tours/foodies-dream-tour
Iron Chef Shellie attended the Yarra Valley Hot Chocolate Festival and Luna 1878 market thanks to Q Strategies; was invited to the Prahran Market Harvest Hall launch thanks to Prahran Market; was a guest of the Queen Victoria Market thanks to Little Big Marketing & PR.
---
Like Like can lead to Love...
---
Also Recommended
No related photos.