Mushroom Mania • Industry Beans
"Mushrooms. Or, as my Dad says it... "Mush room a noom a noooms!" July marks Mushroom Mania month, and this year I've been selected to be one of the official bloggers to help show case some of the mushroom dishes around this fine country of ours."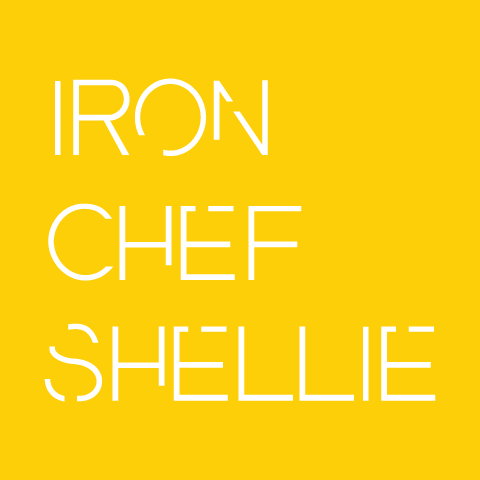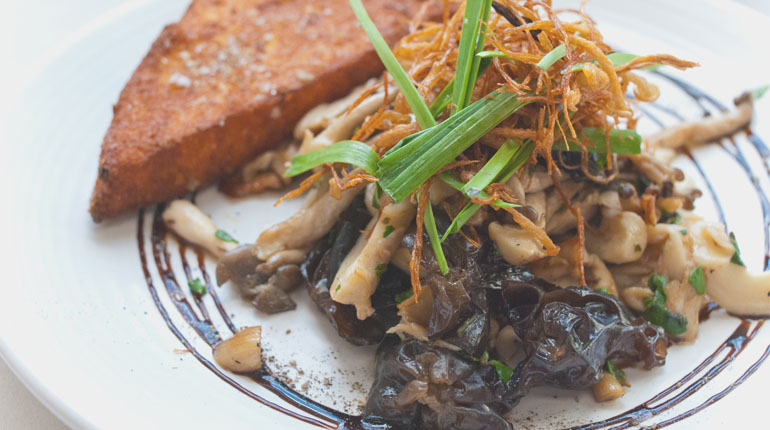 Mushroom Mania • Industry Beans
Mushrooms.
Or, as my Dad says it… "Mush room a noom a noooms!"
July marks Mushroom Mania month, and this year I've been selected to be one of the official bloggers to help show case some of the mushroom dishes around this fine country of ours. Mushroom Mania is run by the Australian Mushroom Growers, and I chose to hit up Industry Beans in Fitzroy to try their polenta and mushroom dish.
Whilst I could say I was the third wheel on this outing, I'm going to say I went down to Industry Beans with two spare wheels; the brunching, blogging superteam from The Chronicles of Ms I-Hua & The Boy. We headed down on a sunny Wintery Saturday and luckily didn't have to wait at all for a table.
Of course when heading into hipster territory, to a coffee focused place; one must enjoy a coffee!
Thanks to my new found love of coffee, I could really appreciate the coffee special of Winter Roast. It had a really nice full flavoured taste on the palette.. in fact I'm craving another one right now. Ms I-Hua had the special Brazilian blend as a long black, Celso Minussi.
Ms I-Hua also had the corn fritters with perfectly poached eggs, as you can see by the egg porn going on in the photo.
The Boy had the pork belly which I-Hua described as "melty" … That's a good thing people.
I, of course…. had the mushroom dish!
I haven't had so many types of mushrooms in the one brunch dish before. The textures between the fungus-y type mushrooms, and the sautéed enoki, wild mushrooms and the deep fried enoki was a great way to enjoy so many mushrooms at the same time. The caramelised balsamic brought a great sweetness to the dish, and the polenta cake added a great carby element to the plate. The mushrooms could have done with a little more seasoning for my liking, but was easily amended by the sea salt condiment on the table

The Power of Mushrooms – [source]
The mushroom lives in its own biological kingdom. That means it is not a plant, so it has a very different nutrition profile to that of fruit and vegetables.
The characteristic savoury flavour of the mushroom comes from natural glutamates. With mushrooms in the meal, there is no need for any added flavour enhancers like salt or MSG.
A serve of mushrooms provides over 20% of the RDI for each of the B vitamins riboflavin, niacin, pantothenic acid, biotin, and the minerals selenium and copper.
Mushrooms have bio-available vitamin B12 on the surface and in the flesh.
Mushrooms naturally have vitamin D. They are the only non-animal food to have natural vitamin D, generated automatically when they are exposed to light.
Not only are mushrooms very low in kilojoules and energy density, research reveals that they are filling and dampen the appetite at subsequent meals.
Australian research suggests that women eating 10g mushrooms or more daily have a 50-65% lower risk of breast cancer compared to those women who don't eat mushrooms. There are unique compounds in mushrooms that may protect us from both breast and prostate cancer.
The mushroom has all the attributes of a superfood – nutrient-rich, flavour-rich, low in kilojoules, high in bioactive compounds, antioxidants, convenient and affordable.
A normal serve of mushrooms is 100g (three button mushrooms or one flat mushroom), a simple and delicious way to get at least one of your 2&5 serves each day for under a $1 a serve. – See more here.
♥ ♥ ♥
Mushroom Mania – July 2013

This was a sponsored post thanks to the Australian Mushroom Growers Association, as part of Mushroom Mania month.
---
Like Like can lead to Love...
---
Also Recommended
Wintervention with Accor Hotels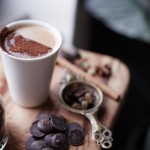 Fresh Winter Food Ideas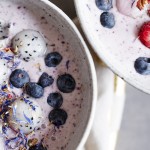 Dragon Fruit Smoothie Bowls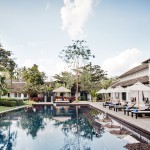 Sofitel Luang Prabang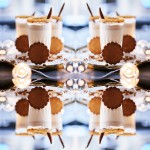 Gingerbread Milkshakes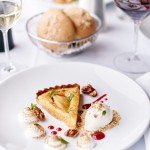 My Memorable Moment – Queenstown, NZ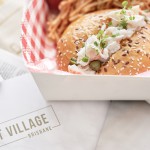 Lobster Rolls Inspired By Peters Square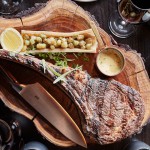 Eating Out: MPD Steak Kitchen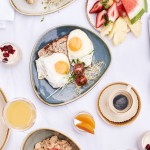 Barossa Valley Getaway