The Easter Scoop
"Home made hot cross buns and Easter egg mousse cups. As well as some Easter treaties you can purchase from around town."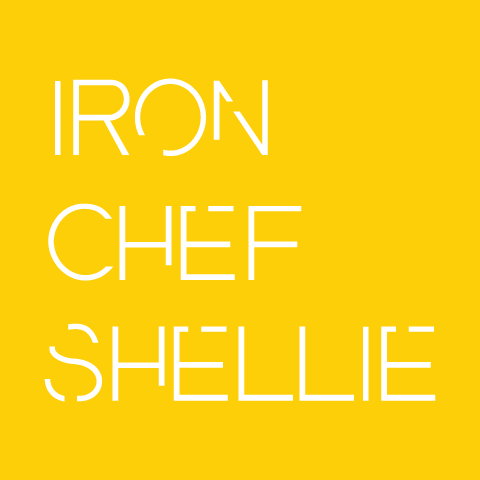 The Easter Scoop
Before you go and eat yourself stupid on hot cross buns, chocolate and even more chocolate, let me share some of my favourite Easter treats; homemade and shop bought.
Hot Cross Buns
You can buy them anywhere. This year's hot cross bun have been ranked, and you can find all about who came first here. I've made the Donna Hay HCB, and recently the Thermomix ones found in the Everyday Cookbook. I will hopefully blog the recipe before Easter too

My personal favourites are the choc chip ones, or a nice fruit one, toasted with a bit of strawberry jam on top.
Easter Egg Mousse Cups
A great addition to your Easter feast, and so simple to make. Simply buy hollow eggs, break off the top and fill with your favourite chocolate mousse. If you are like me, you can make your own mousse, but not necessary – I like the King Island chocolate mousse for when I can't be bothered making my own. Top with peppermint crisp, honeycomb, or whatever floats your boat.
Easter Treats
My awesome friends over at LuxBite have outdone themselves this year. Whilst their hot cross bun pudding isn't on the menu anymore (the first thing I ever tried there on my birthday 2 years ago), they have done a sensational hot cross bun macaron! They come in a pack of two, but if you open the packet carefully, you can steal one for yourself, and give the other one away 😉
They have also teamed up with Sydney chocolatiers Kakawa and made these chocolate eggs with mini macarons inside!
I've dubbed it #macaronKink If you saw my instagram you will remember my story of "When a mummy macaron, and a daddy macaron love each other very much they hug each other for a long time, then the mummy macaron lays the eggs in the love nest, and that's where baby macarons come from"
The awesome people, including award winning chocolate maestro, Tim Clark from Cacao have a huge range of Easter goodies filling their stores. Check out their St Kilda store for their chocolate Humpty Dumpty display, which took two weeks to make, and around 120kg of chocolate. It's insaneballs! I was invited to learn how they make chocolate salted caramel Easter eggs. I learnt (kinda… I'm still vague and need to try it myself) how to temper chocolate, how to fill the moulds, and assemble an Easter egg. We also learnt how they make there scrumptious salted caramel which contains a bit of chocolate

We ended up putting a salted caramel egg inside a bigger egg… Inception… or as Ashley and I worked out … wait for it… "Eggs-ception" … boomtish!
Cacao also have hot cross buns and your extra special Easter eggs, bunnies and other cuties like these birdies for sale. Or pick up a box of their vibrant macarons, or other tempting treats for people who may don't like chocolate. Cacao locations can be found here: www.cacao.com.au/Stores.html
Woolworths have gone all out as well with their chocolate Easter eggs this year. Hand crafted by skilled artisan Australian chocolatiers using the finest quality ingredients, sourced locally and from around the world, the decadent range of Gold Easter Eggs feature three luxurious flavours: Dark chocolate with mint leaves, White chocolate with cranberries and pistachios, and this milk chocolate with fruit and nuts. With quality milk chocolate using the best West African cocoa beans, almonds from Riverland, South Australia and sultanas and currants from Mildura, it's a little bit more special. Available at all Woolworths supermarkets or online.
Lindt also have their Gold Bunnies out for the season. Available from all good retailers

♥ ♥ ♥
Some recipes from the archives for you to try this Easter:
Malteser Slice
Hot Cross Truffles
Caramel Easter Egg Muffins
Easter Cupcakes
Donna Hay – Hot Cross Buns
Chocolate Orange Marble Cake
Products from LuxBite were purchased by Iron Chef Shellie.
Iron Chef Shellie was a guest of Cacao for an Easter egg making event.
Woolworths Egg & Lindt Bunnies were sent as a sample to Iron Chef Shellie.

---
Like Like can lead to Love...
---
Also Recommended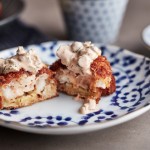 Dan Hong's Garlic Bread Prawn Toasts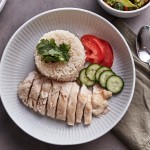 Thermomix Hainanese Chicken Rice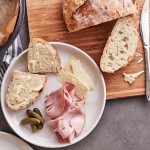 Adrian Richardson's No Knead Sourdough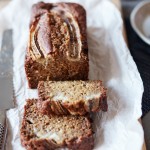 Banana Bread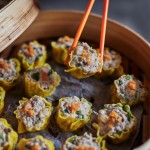 Siu Mai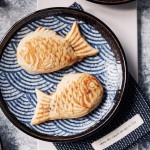 Taiyaki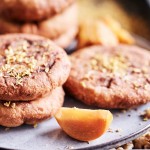 Fried Persimmon Cakes (Shi Zi Bing)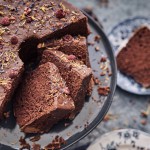 Chocolate Chiffon Cake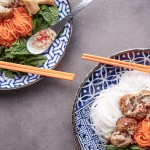 Ginger Pork Meatball Rice Vermicelli Bowls