#Banhmigeddon Thanks You!
"Thank you for your support with the #banhmigeddon campaign... I WON!"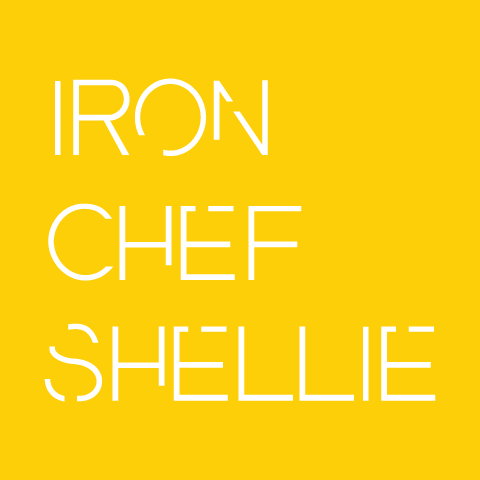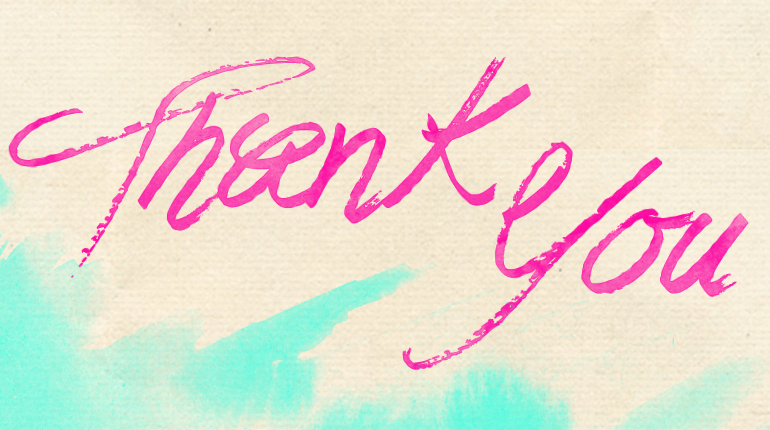 #Banhmigeddon Thanks You!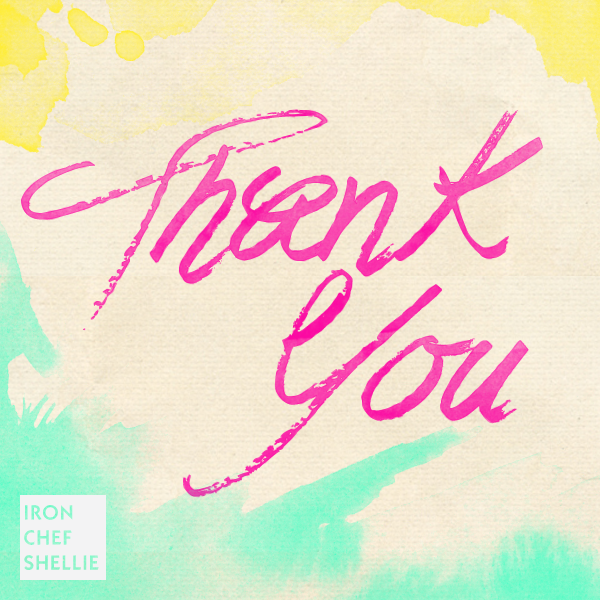 Well after two weeks of battling it out on Facebook and at Grosvenor Hotel, I am stoked, amazed, speechless, still in shock that my Banhmigeddon pizza won!
I just want to thank everyone from the bottom of my heart who voted for my pizza . I really could not have done it without every single one of you. Thanks to everyone that went down and voted with their mouths by ordering off the menu as well! Even my competitors voted for me, you guys rock Lianne and Daisy! Lianne you totally had me sweating in the last few days as you had a surged in votes; but it's all fun and games and I'm glad we all bonded over pizza… numerous times 😛
♥ ♥ ♥
8 bloggers (Thanh, Cherrie, Ashlee, Daisy, Lianne, Sabrina & Scott) including myself, were all invited down to the Grosvenor Hotel for a #pizzacomp. Can I say that Julia from Tink PR was a great host (still not convinced to try a green smoothie though 😉 ), along with head chef Emile. It was a night of laughs and delicious pizzas.
I had no idea what pizza I was going to create, then one night I was talking shit with Thanh (as usual), whinging that I didn't know what to do for my pizza. He was also in the same boat, and somehow he suggested Banh Mi pizza. When he kept going off on different tangents I asked if I could use the Banh Mi idea, as we both knew how awesome my Banh Mi recipe was. So Thanh, I thank you for this idea, and helping to lead me to victory!
Whilst Thanh went for the "Kaarage Kid" idea which involved kaarage chicken…. pronounced kar-ra-geeeee (there is a funny story… related to this that makes me look like a dumbo), I knew mine had to have an equally awesome name. I also went down the movie route, and Banhmigeddon was born.
In the days leading up to the #pizzacomp Thanh and I were trash talking the other contestants, psyching them out telling them we were going win, Thanh was saying his involved gold leaf, I joked at one point mine was covered in $100 bills. It was all fun and games, and everyone was having a laugh, even right up until verdict time.
We spent some time in the kitchen with Emile and Stefano (pizza guru) learning the art of making the perfect pizza dough. Stefano was hilarious, telling us it was like a baby, and we needed to treat it with love; "slow and passion" wer his instructions. Then " when the dough grow up" … let's be honest; it feels like a boob. Soft and supple to touch 😛 We learnt how to shape it, without a rolling pin. Rolling pins are the enemy.
As our dough rested, we set about taking it in turns to make our pizzas and judge away. We also munched on the #amazeballs chicken liver parfait and hand cut chips with béarnaise sauce. The chips take 3 days to make… I'm convinced they must be hand cut by virgins under moonlight and fried in duck fat.. but they wouldn't tell me the exact recipe… drats! The chicken liver parfait on the other hand is a Marco Pierre White recipe, and if you don't get it when you are there, you are missing out on something magical.
As I went off to make my pizza, I joked on instagram "off to make the winning pizza"… funny story. I did win! I came equal first place with Daisy on the night, and after calling in favours from absolutely everywhere, I took out the victory on Facebook! …. I totally owe a lot of people pizza now 😛
You can try it at the Grosvenor Hotel (10 Brighton Road, St Kilda East) until April 6th 2013. I'm on the specials board and the main menu! … which is very surreal and totes amazeballs at the same time!
If you want to try making the pizza dough at home, this what you need to do.
Ingredients:
1kg pizza flour
570ml water
6gm fresh yeast
30gm salt
20gm Evoo
Semolina for dusting
Method:
Warm water slightly and add yeast, allow to sit for a few minutes. In a large bowl, mix the flour and salt, then add the water and mix together. Once the dough is coming together add the oil and mix.
Put the dough onto a lightly floured work bench and continue to knead the dough until it is smooth and elastic.
Let the dough prove by leaving it covered somewhere warm for 3 hours.
Weigh the dough into 220gm balls and roll. Allow the dough to prove again (preferably overnight) before using.
Note: During the process of kneading, if the dough becomes dry it's best to moisten the dough with a few tablespoons of water. Make a little well within the dough, pour the water in and then continue to knead.
Yes, I do plan on living on Banhmigeddon for the next month, as I can eat as much of it as I want for free 😛 Thanks again peeps!! xxx
Thanks Tink PR and Grosvenor Hotel for the experience and short lived fame!
---
Like Like can lead to Love...
---
Also Recommended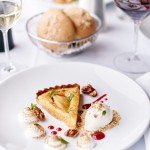 My Memorable Moment – Queenstown, NZ
Luxury Road Trip from Brisbane to Byron Bay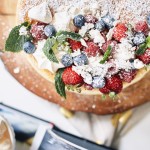 Cotton Soft Japanese Cheesecake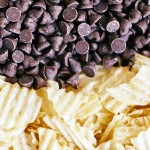 Chocolate & Potato Chip Cookies
Street Eats Bangkok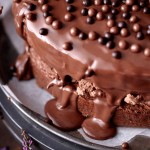 Chocolate Truffle Cake with Chestnut Cream and Ganache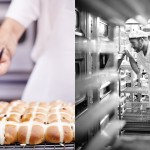 Bakers Delight & The Hot Cross Bombe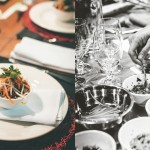 The Social Kitchen Cooking School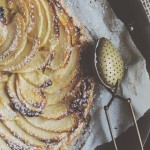 Jazz Apple Tart