{Eating Out} Platform Espresso
"A new player in the cafe scene is Platform Espresso. With it's bright, sleek dining atmosphere, owners Patty and Pete have one simple goal; the best produce served well and served with a smile."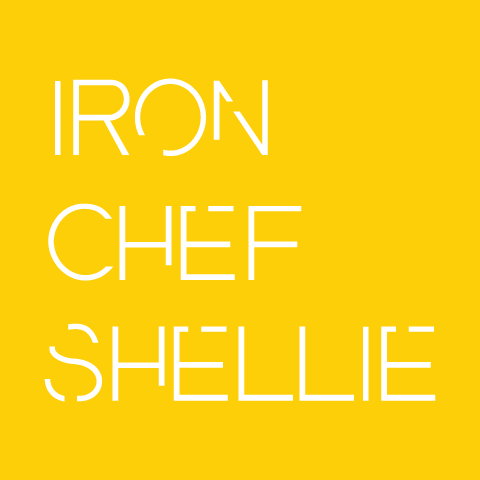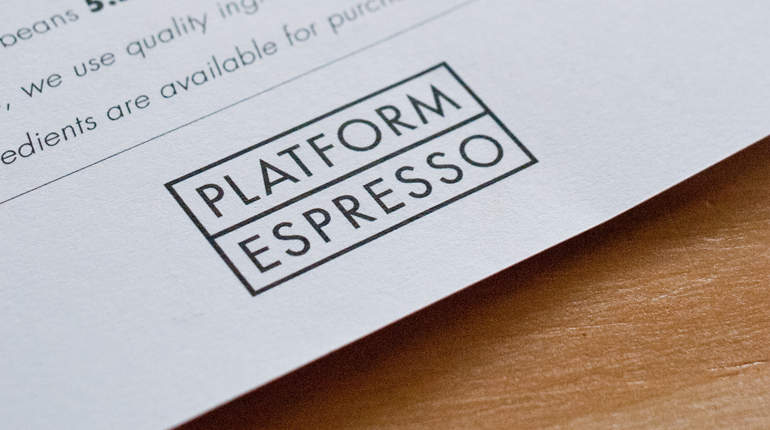 {Eating Out} Platform Espresso
A new player in the cafe scene is Platform Espresso. With it's bright, sleek dining atmosphere, owners Patty and Pete have one simple goal; the best produce served well and served with a smile.
I first met Patty about 3 years ago when she was working in PR. Our mutual love of food kept us in touch, and when she decided to leave her job to travel for 6 months around Europe with her partner Pete, we still managed to stay in touch. After a life changing trip, Patty and Pete both quit their jobs and focused their food passion into something they could share with everyone. This also meant spending more time together. Pete a former engineer would be sent overseas for months at a time, which you can imagine would be hard on any relationship.
With 4 months to get the permit for the cafe, friends and family helped make their dream a reality. Patty's mum sewed the cushions and aprons, a friend who is a tiler helped to do the tile work, etc. The result is a bright space, that ticks all the right boxes. They make their own jams, the wait staff are friendly and are only too happy to help suggest items from the menu, and they use some of the best produce from Victorian food producers.
BFF Katie and I headed down to check this new gem out. Only open 2 weeks the place was bustling with people, some even regulars already!
Katie loves a freshly squeezed OJ. Cafes please note, freshly squeezed out of a bottle is not the same thing. I bought her a citrus press for her birthday recently, and she said this freshly squeezed OJ tasted like the one she makes at home. No freshly squeezing out of bottles here, just 100% from the fruit like it should be.
I had a chai latte made with Calmer Sutra Chai, it was made spot on. The waitress also recommended the ice chocolate… my god I am glad I had a second drink because it was seriously amazeballs. Katie who had been watching said it was made in a cocktail shaker! I highly recommend you listen to the waitress and order the ice chocolate as well.
Katie went with scrambled eggs with bacon on Brasserie sourdough. Presentation was far more interesting than the usual bacon on the side. Bacon on a stick. I can see this taking off! Everything on a stick tastes better 😛
I was ummm-ing and ahhh-ing over what to have on the menu…. there was a steak sandwich, baked eggs and pork belly… but I went with corn fritters. I wasn't expecting such and lavish serving! Totally blew me away. This was definitely a full on meal. The herbs made it light and fresh, and there was sumac secret spice (made in house) on top that added a nice spice to the dish. I usually like my fritters a little crisper, but the way this dish is served with the avocado mousse and all works well.
I also bought a little treatie for afternoon tea. The sweets and cakes are from Little Bertha, and this poppyseed one was truly fantastic.
With the extra options of outside tables or a large communal table out the back, anywhere you sit you'll feel welcome.
Now for all you coffee freaks, the beans used here at Sensory Lab, and the house blend is "Chompy". Patty and Pete both did barista training at Prufrock and at Workshop Coffee Co in London, so they know how to make you a good cuppa coffee.
They use free range eggs, most of the sauces, spice mixes and condiments are made in house, many herbs and lemons are sourced from Patty's own garden. Milk and cream supplies are from North East Victoria by Jonesy's Dairy. Honey is from Pure Peninsula Honey and bread is from my favourite joint for bread, Brasserie.
Even if I didn't know Patty, I can honestly say I would return, and I plan to once I get back from a well earned holiday in Coffs Harbour.
So I highly recommend you go down and check this little gem out. Order an ice chocolate and ponder the menu. And say 'Hi' to Patty and Pete for me!
---
Like Like can lead to Love...
---
Also Recommended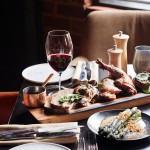 MPD – Sunday Roast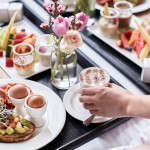 My Memorable Melbourne Moments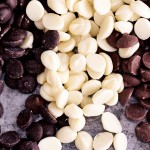 Olive Oil Chocolate Chip Cookies
Tartine Bakery
Haagen-Dazs House – Melbourne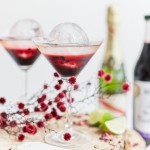 Love Potion Cocktail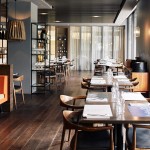 GG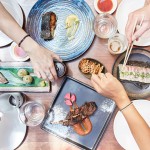 Toko Melbourne
Chai Pancakes with Chai Poached Pears