{Giveaway} Taste of Melbourne – A Restaurant Safari
"I join a restaurant safari to see what you can expect at this year Taste of Melbourne."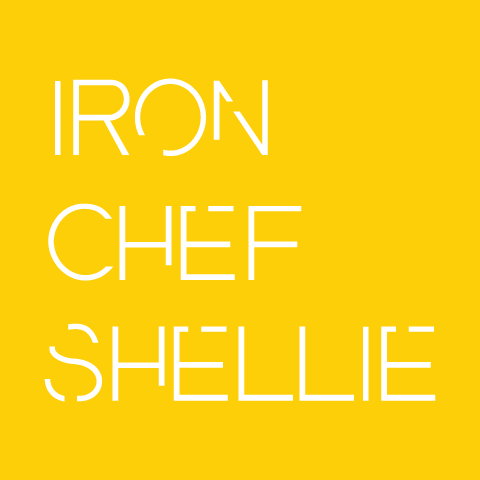 {Giveaway} Taste of Melbourne – A Restaurant Safari
Every year I tell you about my favourite food event of the year, Taste of Melbourne. Previous posts have been a taste of this year's line up, 2011, 2010, 2009, and 2008.
This year, the event is held later on in the year, and being held outside, lakeside at Albert Park Lake. All the other Taste festivals around the world are held outside, so they decided why shouldn't Melbourne be outside too? To be honest, I'm glad they moved it, as last year was so damn squishy in the Royal Exhibition Building, I was getting so annoyed that I couldn't actually move anywhere in a hurry!
I was invited as one of six people to be part of a restaurant safari, highlighting some of the top restaurants that will be at this year's festival.
The Taste of Melbourne will be running Thursday 15 – Sunday 18 November 2012. It brings together Melbourne's hottest restaurants including:
So if you've wanted to try places like Mamasita, but the no booking policy, long waiting around thing doesn't float your boat, I highly recommend you come down and get some tacos and corn in your belly, along with trying dishes from a whole heap of top restaurants! Where else can you indulge in numerous restaurants' dishes in the same venue on the one day?!
My wish list of restaurants to try is ever expanding, so I'll be glad to cross a few off my list come November. And it's not all about the restaurants, there are over 100 leading gourmet food and drink producers on site as well. You can even watch a cooking demonstration, attend a master class or relax in the Laurent-Perrier VIP Lounge or in the Lilydale Gourmet Picnic Garden.
Other features of this year's festival will include an entire Sustainable Living Garden dedicated to greener cooking, rotating pop-up restaurants including Josie Bones, Three Blue Ducks, Bishop and Pope Joan. Malaysia Kitchen will feature Poh Ling Yeow, and a range of Melbourne's Malaysian restaurants. Get up and close with top chefs in the Bertolli Taste Kitchen and Chef's Skillery will feature international guest chef Nuno Mendes, as well as Matt Preston, Frank Camorra and Nick Creswick.
SO! What to expect in terms of food? You can see some of the dishes I've already tasted at the preview event, but on our restaurant safari we checked out: Mamasita, Saké, Mr. Hive Kitchen & Bar as well as the gorgeous roof top bar at The Aylesbury. Scroll down for food porn

Mamasita
Elotes Callejeros – "Street Style" chargrilled corn, queso, chipotle mayo & lime
Taco de lengua y cachete – Braised ox tongue & cheek, pickled veg & ghost chilli mayo
Taco de pescado – Grilled fish, lime, achiote paste, red onion salsa & chipotle mayo
The group reaction to the ox taco was "ooo that's a bit spicy" …. then I read the menu… it had GHOST CHILLI!! I've only seen that kind of level of spice on Man VS Food, and I never thought I'd have the opportunity to try that here in Melbourne. It was good though, washed nicely down with the margarita. The fish taco was great too, I'm yet to encounter a fish taco I didn't like. And well, everyone knows, the corn there is the best thing on the menu.
Saké
Edamame
Sake Nigiri – Kingfish jalapeno nigiri, salmon, soy salt, truffle oil and katafi pastry nigiri
Beef Tataki – Seared tenderloin, Tataki sauce
Chirsashi Salad – Yuzu dressed sashimi pieces, thin noodles, seasonal leaves and tempura crunch (will be available as a vegetarian dish)
Saké is one gorgeous restaurant. One that would probably have been on my wish list for many years. Lovely private rooms, great huge windows over looking one of the best views of Melbourne…. and the food was just another level of Japanese. I usually have sushi when I get takeway at work, but kingfish and jalapenos were just something I wish the local sushi man would make! GREAT combination! And the Chirsashi salad was like nothing I've ever had before, but blew me right away. I need to have this again.
Mr. Hive Kitchen & Bar
Summer Berry Eton Mess
Salted Caramel Truffle, Chocolate Milk and Lolly Bags
Mr. Hive has been on the wishlist for a while now, especially with their dessert degustation… Well good news folks, the dessert degustation is coming to Taste!!
The dishes will be:
Chilled watermelon soup, elderflower liquor jelly
Mrs Hive's Chocolate Bar
Summer Berry Eton Mess
Almond Milkshakes
Lolly Bags
Can I just say, that summer berry eton mess was amazeballs….. but the salted caramel truffle…. chocolate milk… lolly bag… OMG! Don't miss out on Mr. Hive… you'll thank me later!!
The Alyesbury
Gay Pear – Rum Soaked Pear, Fresh Berries, Cider Top
Dorper Lamb Ribs, Pea and Mint
The roof top bar is very welcoming, I'm upset I didn't know about this place earlier as my friends and I LOVE cocktails. This place has a great play on words with their selection, including the Gay Pear. Sort of a dessert and cocktail in one, it was refreshing and full of texture. The lamb ribs were perfectly salty, a fantastic way to end an amazing night.
Can't wait to do it all again, and more restaurants in November!!
Taste of Melbourne
Thursday 15 – Sunday 18 November 2012 2012
Pelican Lawn at Albert Park Lake
Tickets start at $25.00 and can be purchased by calling Ticketek on 132 849 or visiting www.tasteofmelbourne.com.au
COMPETITION
For you chance to win one of 5 double passes to attend the Taste of Melbourne on either the Thursday or Friday session;
Tell me what restaurant you are looking forward to trying the most.
This competition will close on Thursday 8th November 2012 midnight Melbourne time. Winners will be drawn and notified on Friday 9th November 2012. Competition is open to Melbourne readers, or Australian residents that will be in Melbourne at the time of the event. Your double passes will be posted out to you, so I will be in contact for a postal address if you are successful.
Iron Chef Shellie attended the restaurant safari as a guest of Hot House Media and Taste of Melbourne.
COMPETITION CLOSED:
Winners: Brooke, Katie, Eat Sew Love, Esz and Holly.
---
Like Like can lead to Love...
---
Also Recommended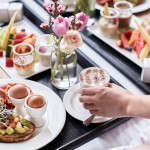 My Memorable Melbourne Moments